Property auction activity is showing the first signs of life but it's still hard to pick what's happening with prices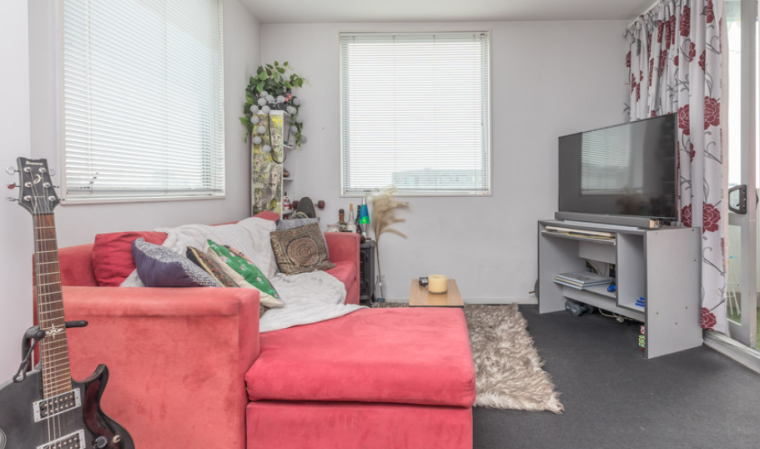 Although the real estate industry remains in partial lockdown, the first green shoots of activity are starting to reappear, with apartment specialists City Sales holding an online auction of two Auckland apartments this week.
The auction was live streamed on the Gavl online auction platform and the first offering was a 40 square metre, one bedroom unit with a balcony in the Q Central building on City Road, just off the top end of Queen Street in the Central Business District.
This was a leasehold unit and was rented at $410 a week on a periodic tenancy, although the auctioneer said the tenants would be happy to stay.
Leasehold units have been out of favour with many investors over the last few years, although their prices have dropped so much that there is now a market for them, particularly among investors chasing cash flow.
After allowing for outgoings such as ground rent, operating expenses and rates, this one was producing free cash flow of about $800 a month or around $10,000 a year.
According to QV.co.nz the apartment had been purchased for $106,800 in January 2017.
Bidding opened at $70,000 and there were three competing bidders, all bidding over the phone. The auction was paused when bidding stalled at $90,000, while the agents consulted the vendors, who were based in Wuhan, China.
It must have been a difficult discussion because the auction was put on hold for an excruciating 30 minutes. When bidding was reopened a further bid was received for $91,000, but when it would go no higher the property was passed in.
The second offering was a 46 square metre, two bedroom unit with a balcony and a car park, in the building at 188 Hobson St in the CBD.
It was offered with vacant possession.
According to QV.co.nz it had been purchased for $503,600 in April 2017 and had a current Rating Valuation of $510,000.
When there were no opening bids on the property the auctioneer attempted to kick start proceedings with a vendor bid of $350,000, but there were no bids after that either so it was passed in without receiving any bids from potential buyers.
The auction highlighted the difficulty both vendors and buyers (and their bankers) are going to have trying to establish market values over the next few months, when sale numbers could remain at low levels and caution is likely to be the prevailing sentiment.
Because there were multiple bids for the leasehold unit you might assume its value could end up somewhere in the low to mid $90,000s, which would suggest a discount of somewhere around 13% to its 2017 purchase price.
But with no bids received for the Hobson St unit, the market is still to determine a value on that one.
Interest.co.nz is starting to post results on our Residential Auction Results page and our Commercial Property Sales page again, as they come to hand.
The comment stream on this story is now closed.
You can receive all of our property articles automatically by subscribing to our free email Property Newsletter. This will deliver all of our property-related articles, including auction results and interest rate updates, directly to your in-box 3-5 times a week. We don't share your details with third parties and you can unsubscribe at any time. To subscribe just click on this link, scroll down to "Property email newsletter" and enter your email address.