Fletcher Building's shareholders might not see any dividends till 2022 if the construction giant uses new, more flexible, agreements with its lenders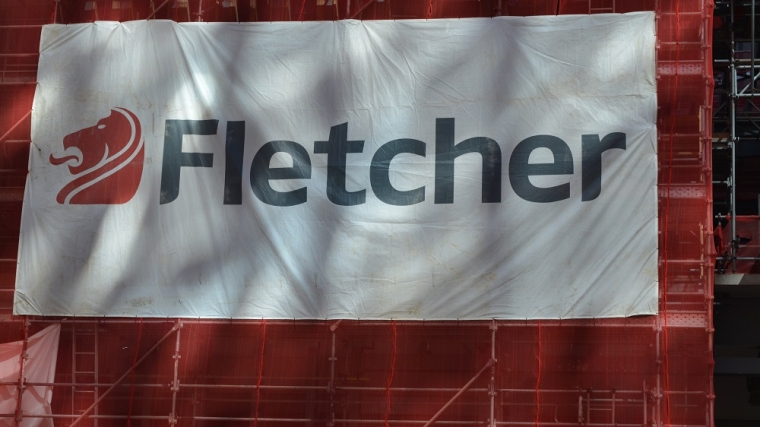 Construction giant Fletcher Building's made new, more flexible, agreements with its lenders that might result in it not paying any dividends to shareholders till 2022.
In an update to the NZX on Wednesday Fletcher Building said its lenders had signed off on "more favourable terms" for covenant testing through to the end of calendar year 2021 if required.
The quid pro quo for that though is that if Fletcher takes advantage of what is effectively more wiggle room with its debt ceiling it has agreed it won't pay dividends.
Chief executive Ross Taylor said the company would be able to meet its normal covenant agreement levels in the financial year to June 2020.
Which means it would be able to pay a dividend.
"In considering its decision on the [full-year 2020] dividend in August, the board will have regard to the impact of Covid-19, the trading environment and outlook, as well as the terms of these amendment agreements," Taylor said.
While many companies have been going to shareholders to raise funds this year (with estimates of around $2.5 billion already collectively raised since the onset of the pandemic), Fletcher to this point hasn't.
It announced last month that it was cutting about 10% of its New Zealand workforce (1000 jobs), with another 500 jobs to go in Australia, while it said it had lost about $55 million during the New Zealand lockdown in April. The company predicts that residential building consents will plummet by about 30% over the next year and it also expects a 15% fall in commercial building work over the next year.
In Wednesday's announcement of the new lending agreements Taylor said Fletcher had "a robust balance sheet position". It had about $1.5 billion liquidity and a "leverage ratio" of around 0.8 times, below the Group's target range of 1.0-2.0 times.
Under the new agreements Fletcher may elect to rely on more favourable levels for its Total Interest Cover and Senior Interest Cover covenants for the period from June 2020 to December 2021 (inclusive) if required.
"These levels are a Total Interest Cover ratio of 1.5 times (normally 2.0 times) and a Senior Interest Cover ratio of 2.25 times (normally 3.0 times), with EBIT [earnings before interest and tax] in 4Q20 for the purposes of testing these interest cover ratios set at $231 million. The 4Q20 EBIT adjustment reflects the Group's pre-Covid forecast for the final quarter of FY20, with the actual result materially impacted by the government measures to control the virus in New Zealand and Australia.
"The company has agreed that, should it need to rely on the more favourable covenant levels, it will not pay a dividend until it returns to compliance with, and agrees to be tested by, its normal covenant levels."