Steady auction activity suggests the housing market is settling into normal winter trading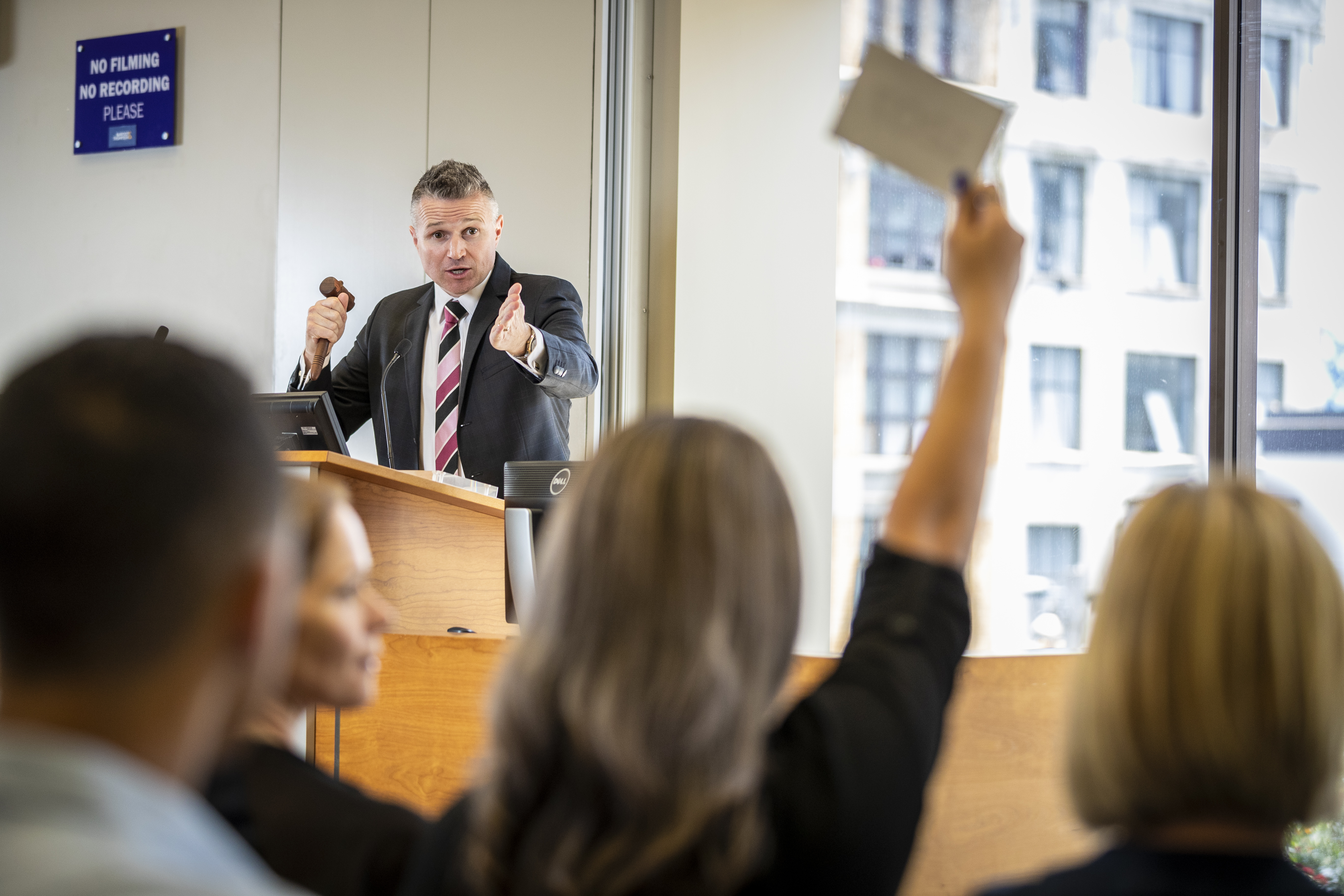 Residential auction activity at Barfoot & Thompson has remained steady as the market settles into winter trading.
The agency marketed 97 properties for sale by auction last week (22-28 June), exactly the same number as the week before and barely changed from 102 the week before that.
Auction sales have also settled around the 50% mark, with Barfoot achieving sales on 44 of its auction properties last week, giving a sales rate of 45%, compared to 51% the previous week.
The stand out success in Barfoot's auction rooms last week was the Manukau auction which had a 62% sales rate, while the agency's biggest auction of the week, on the North Shore, had a 41% sales rate (see table below for the full results).
Perhaps surprisingly given current economic uncertainties, Barfoot's auction activity is continuing to run well ahead of where it was at this time last year, both in terms of the number of properties being brought to auction and the sales rate.
In the equivalent week of last year (17-23 June 2019) Barfoots marketed 71 properties for sale by auction and sold 28 of them, giving an overall sales rate of 39%.
Details of the individual properties that were auctioned and the results achieved can be viewed on our Residential Auction Results page.
 The comment stream on this story is now closed.
Barfoot & Thompson Residential Auction Results

22-28 June 2020

Date

Venue

Sold

Sold Prior

Sold Post

Not Sold

Postponed

Withdrawn

Total

% Sold

27 June

On-site

2

 

 

2

 

 

4

50%

23 June

Manukau

7

1

 

5

 

 

13

62%

23 June

Shortland St

3

2

 

8

 

 

13

38%

24 June

Shortland St

9

1

 

10

1

1

22

45%

24 June

Pukekohe

1

 

 

 

 

 

1

100%

25 June

North Shore

7

5

 

16

 

1

29

41%

25 June

Kerikeri

 

 

 

1

 

 

1

0

25 June

Shortland St

3

 

 

1

 

1

5

60%

26 June

Shortland St

2

1

 

6

 

 

9

33%

Total

All venues

34

10

 

49

1

3

97

45%