Government's new urban development policy could lead to greater parking congestion in both residential and commercial areas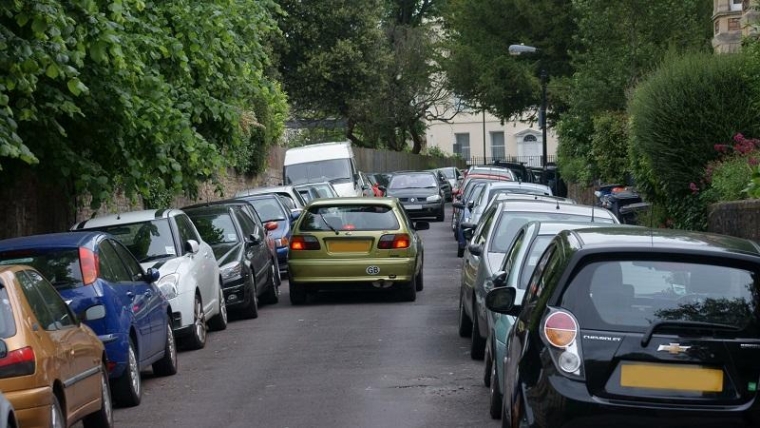 Property developers will no longer have to provide a minimum number of car parks in new residential and commercial developments, under new rules in the Government's just released National Policy Statement on Urban Development (The NPS).
Under current planning rules, local councils can specify how many car parks a development must provide as part of the consenting process, but the NPS directs councils to remove any such requirements from their district plans, other than for accessible parking for disabled people.
It states: "If the district plan of a ...territorial authority contains objectives, policies, rules, or assessment criteria that have the effect of requiring a minimum number of car parks to be provided for a particular development, land use or activity, the territorial authority must change its district plan to remove that effect, other than in respect of accessible car parks."
That means it will be left to developers to decide how many, if any, car parks to provide in their projects, whether they be medium or high density housing projects or commercial developments such as shops, offices or industrial buildings.
Anything that affects the availability of car parking is likely to be contentious and in some ways removing the requirement to providing parking spaces could prove to be a double edged sword.
The information release accompanying the new NPS from Urban Development Minister Phil Twyford and Environment Minister David Parker, said removing any requirement for car parking meant developers could "choose to include car parking that meets the needs of their specific development. This will allow space to be more appropriately allocated to other uses and drive down the cost of housing, particularly in higher density areas. It will also support the Government's carbon emissions reduction goals."
Well maybe.
There is no doubt that providing car parks is expensive and a property that has car parks, whether it be commercial or residential, will nearly always sell for more than one that has none.
And freeing up use of space that might otherwise be allocated to car parks may allow more intensive use of the available land area, which may bring down the price of individual units.
The lack of a car park may also encourage occupiers to do without a car completely and use public transport, which is presumably how the Government hopes the move will support its "carbon emissions reduction goals."
But there are no certainties around any of those things.
What is more likely is that many of the people who buy units without a car park will continue to run a car but will look to park it in surrounding streets or other public parking spaces.
There is already anecdotal evidence of increasing parking congestion in areas where where higher density housing is being built.
The same applies to commercial spaces, with a lack of car parking spaces in some developments putting pressure on not just curbside parking but on commercial parking lots, whether they be council or privately owned.
The essential conflict around parking in the NPS is that parking and other transport-related issues are long term issues that need a co-ordinated approach, such as may be provided by a council.
But the NPS shifts the decision making responsibility around parking to developers, who have notoriously short term and self serving commercial objectives.
Ultimately it's giving the developers a free hand to make decisions that suit themselves best and allow them to maximise their profits.
The comment stream on this story is now closed.
You can receive all of our property articles automatically by subscribing to our free email Property Newsletter. This will deliver all of our property-related articles, including auction results and interest rate updates, directly to your in-box 3-5 times a week. We don't share your details with third parties and you can unsubscribe at any time. To subscribe just click on this link, scroll down to "Property email newsletter" and enter your email address.