Auction room activity is going from strength to strength with the sales rate hitting two thirds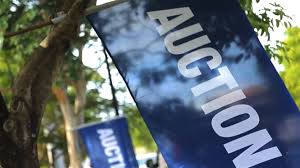 An early spring appears to have arrived for the real estate market with auction room activity going from strength to strength.
In the week of 10-16 August, interest.co.nz monitored 275 auctioned properties around the country, compared to 228 the previous week and just 175 in the equivalent week (12-18 August) of last year.
Auction activity has been rising steadily since June and the latest numbers suggest the market has now fully recovered from the effect of the main COVID-19 lockdown in March and April, and is now significantly more buoyant than it was at this time last year.
But it is not just the number of properties going to auction that is rising. The number being sold is also increasing, with sales achieved on 181 of the auctioned properties monitored by interest.co.nz over 10-16 August, meaning two thirds of the properties auctioned found new owners.
In the equivalent week of last year just 98 of the 175 auctioned properties monitored were sold, which gave a sales rate of 56%.
Prices are also firmer.
Where interest.co.nz was able to match a sold property's selling price with its rating valuation, 87% of selling prices were above the corresponding rating valuations in the week of 10-16 August.
The latest results are all the more surprising given that the country's largest market, Auckland, was in Level 3 lockdown for half of the week, putting significant restrictions on auction activity in the region.
However those restrictions, such as banning open homes, limiting private viewings and closing auction rooms, which meant auctions could only be held online, clearly did not dampen the enthusiasm of buyers and vendors during the week.
Details of the individual properties auctioned and the results achieved, are available on our Residential Auction Results page.
The comment stream on this story is now closed.
You can receive all of our property articles automatically by subscribing to our free email Property Newsletter. This will deliver all of our property-related articles, including auction results and interest rate updates, directly to your in-box 3-5 times a week. We don't share your details with third parties and you can unsubscribe at any time. To subscribe just click on this link, scroll down to "Property email newsletter" and enter your email address.