Efficacy of using tax to deter property speculation up in the air; Meanwhile National campaigns on reducing bright-line test back to two years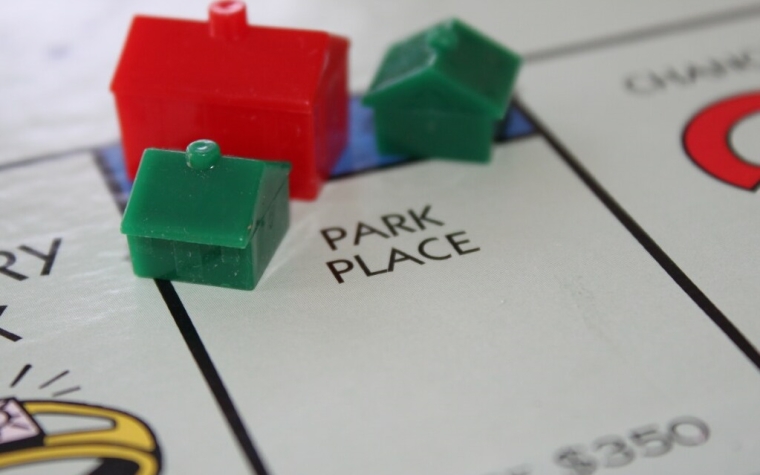 The efficacy of the bright-line test in curbing property speculation in a market that's been heated for some years, is up in the air.
CoreLogic analysis done for interest.co.nz shows the portion of houses on-sold quickly has gone down in Auckland, but up throughout the rest of the country, since the bright-line test was introduced by the National-led Government in 2015.
Under the original rule, most people who bought a residential investment property after October 2015 and on-sold it within two years, had to pay income tax on any gains made.
In Auckland, the rule saw the portion of houses bought and flicked off within two years decline from 15% in 2015 to 6% in 2020.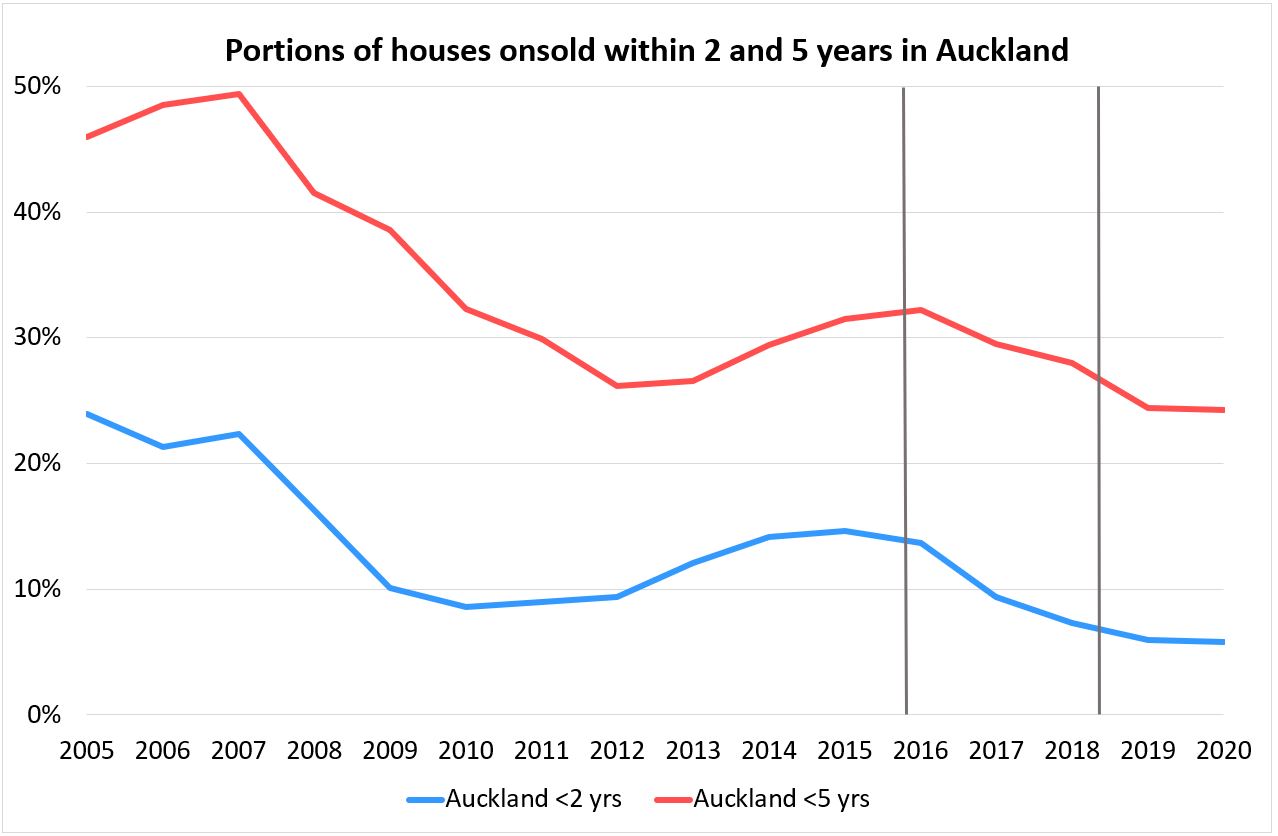 Whereas throughout the rest of the country, this portion increased from 7% to 8%.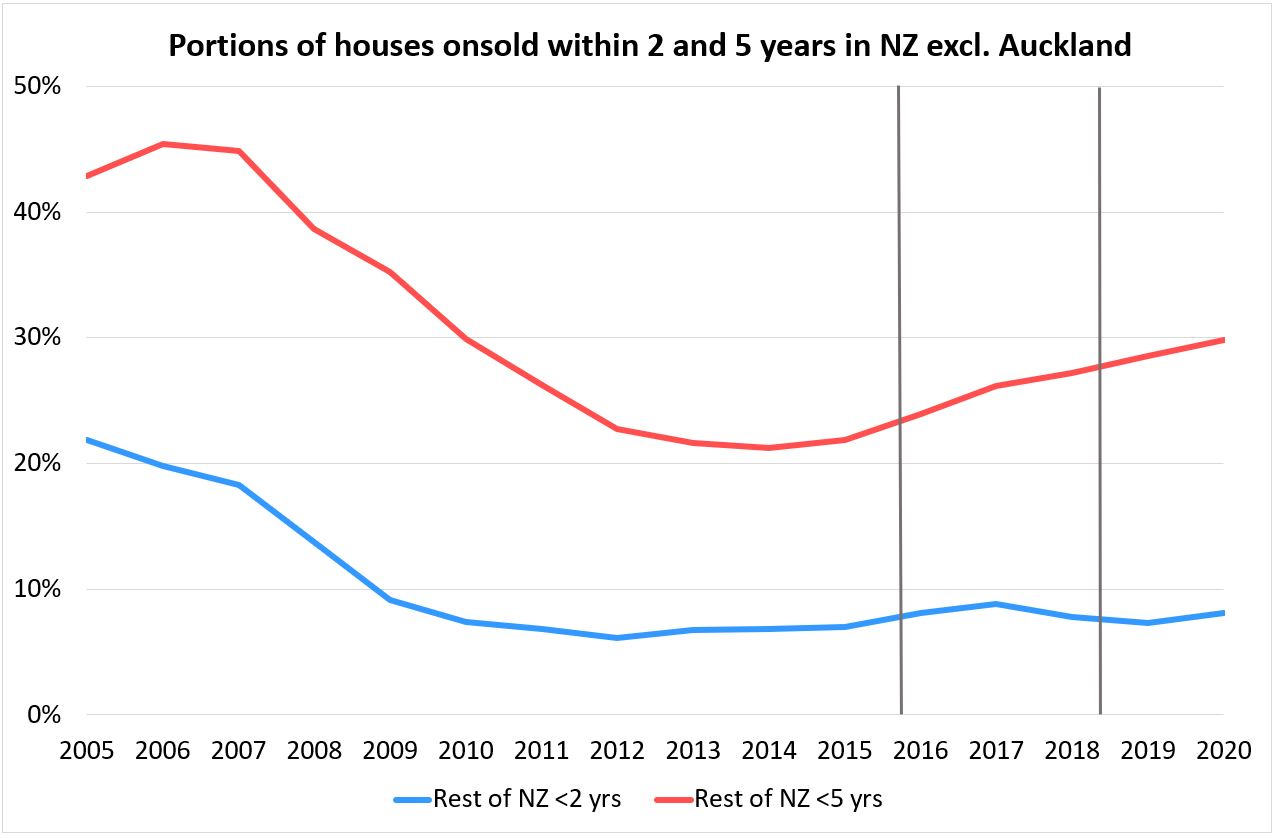 When the Labour-led Government came into power, it broadened the rule, requiring tax to be paid on gains earned from investment property on-sold within five years of being purchased.
Because the rule only applied to property bought from March 2018, it is too early to tell how effective its tightening has been.
Nonetheless, Labour is campaigning on keeping the bright-line test at five years, while National is campaigning on taking it back to two years.
National estimates this would reduce the Crown's tax-take by $50 million in the year to June 2024 and the year to June 2025. These figures have been pulled from a 2018 regulatory impact statement prepared by Treasury and Inland Revenue.
However, Inland Revenue told interest.co.nz it didn't actually know how much tax had been paid due to the bright-line test to date, as any income earned from the sale of a property is lumped in with a seller's other income when they come to pay tax.  
As for the ring-fencing of rental losses on residential property, Inland Revenue said it was too early to obtain data on this.
National is also pledging to repeal this rule, estimating this would reduce the tax take by $190 million in both 2024 and 2025.
CoreLogic senior research analyst, Kelvin Davidson, said the sales data showed "mixed messages" regarding the effectiveness of the bright-line test.  
He believed the impact of a tax on property investors' decision-making had been drowned out by other factors in the market, but made the point that we don't know what would've happened had the rule not been in place. 
"I suspect that in the current environment of low term deposit rates, people are happy to buy property 'for the long run'. But if they have to sell within five years and potentially pay some tax, then so be it," Davidson said.
"It seems fair enough to suggest that the original bright-line in 2015 has probably made some contribution to longer hold periods in Auckland, although the 2018 changes may not have done as much, and of course other factors may have dominated anyway.
"Around the rest of New Zealand, hold periods if anything have shortened since 2015, suggesting that bright-line hasn't been a major concern (or again, has just been swamped by other factors).
"Indeed, given strong growth in property values around 'provincial' New Zealand in recent years, some people have probably been happy to carry on as before and have seen getting caught by the bright-line test as a small price to pay for access to the capital gains on offer."
*This article was first published in our email for paying subscribers. See here for more details and how to subscribe.