There was a huge jump in the number of properties auctioned by Barfoot & Thompson last week, with the sales rate holding steady at two thirds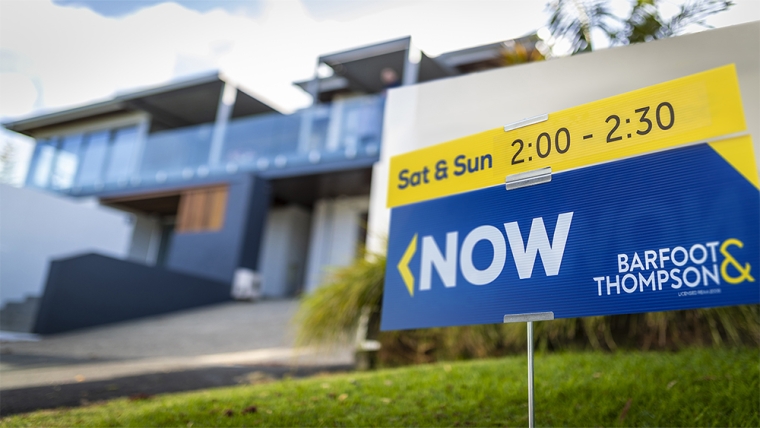 It was a massive week in Barfoot & Thompson's auction rooms last week with a big jump in the number of properties handled and the sales rate holding firm.
Barfoot's processed 220 residential properties in their auction rooms last week (21-27 September), which was a huge jump from the 134 offered the previous week and more than double the 98 offered the week before that.
And a couple of the auctions were huge by any standard, with 67 properties on offer at the Manukau auction and 49 at the North Shore auction.
Sales were achieved on 146 of the properties offered last week giving an overall sales rate of 66%.
The sales rate has remained remarkably consistent over the last several weeks, coming in at 66% in the week of 14-20 September and 68% the week before that.
The highest sales rate last week was at the on-site auctions, which had a sales rate of 80%.
Excluding the Pukekohe auction where just two properties were offered and none was sold, the lowest sales rate was 58% at the Shortland St auction on September 25, where most of the properties offered were in western or central-west suburbs (see the chart below for the full breakdown).
Details of the individual properties offered and the results achieved are available on our Residential Auction Results page.
The comment stream on this story is now closed.
Barfoot & Thompson Residential Auction Results

21-27 September 2020

 

Date

Venue

Sold

Sold Prior

Sold Post

Not Sold

Total

% Sold

 

22 September

Manukau

42

4

2

19

67

72%

 

22 September

Shortland St

13

 

 

8

21

62%

 

23 September

Shortland St

18

8

 

14

40

65%

 

23 September

Pukekohe

 

 

 

2

2

0

 

24 September

North Shore

23

9

 

17

49

65%

 

24 September

Shortland St

7

1

 

4

12

67%

 

25 September

Shortland St

10

1

 

8

19

58%

 

21-27 September

On-site

8

 

 

2

10

80%

 

Total

All venues

121

23

2

74

220

66%
You can receive all of our property articles automatically by subscribing to our free email Property Newsletter. This will deliver all of our property-related articles, including auction results and interest rate updates, directly to your in-box 3-5 times a week. We don't share your details with third parties and you can unsubscribe at any time. To subscribe just click on this link, scroll down to "Property email newsletter" and enter your email address.