Labour can claim line honours in the race to build more homes but National also ran a good race in its last two terms in government, with the much maligned Resource Management Act in place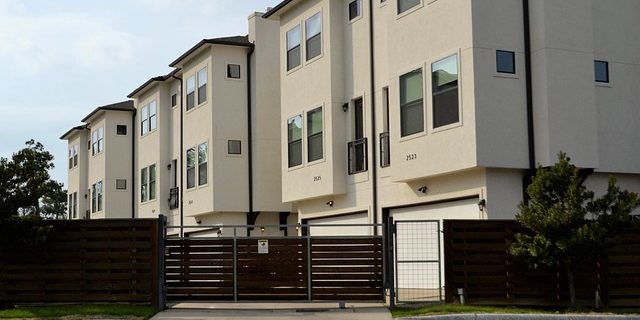 Housing has been one of the biggest issues in the lead up to the looming general election, as the parties make claim and counter claim about their policies.
One of the bottom lines for measuring the credibility of both Labour and National on the housing front must be how many homes they managed to get built, or least underway, during their respective terms in office.
A proxy for those figures is the number of new dwelling consents issued.
They are a proxy because consents represent an intention to build rather than a completed build. However research undertaken by interest.co.nz suggests very few homes that are consented do not get built, with most going on to completion. So the consent figures are a reasonably reliable proxy for the number of new dwellings being added to our housing stock.
The year to August figures (the latest available) show that from September 2014 to August 2017, which approximately matches National's last term in government, 86,291 new dwelling consents were issued.
But over the following three years from September 2017 to August 2020, which approximately matches Labour's term in government, 105,888 new dwelling consents were issued.
That suggests that nearly 20,000 more homes (+23%) were consented under Labour than under the previous National-led government.
So on those figures, Labour's performance on housing has clearly been better than National's.
But of course that's not the full story.
The graph below charts the number of new dwelling consents issued in each 12 month period to the end of August from 2009 to 2020, covering National's three previous terms of government and Labour's latest term (August year figures have been used because they are the latest available for this year).
What it shows is that in National's first term, which followed on from the Global Financial Crisis, new dwelling consents were at a very low ebb, averaging less than 15,000 a year.
But from 2012 onwards, during National's second and third terms, the numbers rose steadily every year, coming in at 30,736 in National's final year in office.
That steady growth continued under Labour, with 37,467 new dwellings consented in the 12 months to August this year.
So looking at the graph, you can see a steady increase in the number of new homes consented, that started under National and continued under Labour.
So it might be reasonable to assume that if National had been in government over the last three years, the numbers may not have looked much different, but of course we'll never know what might have been.
But well done to both of them for increasing the supply of new homes.
However Labour should also get some credit for the resources it has put into state and other types of community housing, and for broader initiatives such as carving housing out of the Ministry of Business, Innovation & Employment monolith and setting up Kainga Ora, and even, dare we say it, setting up KiwiBuild.
Labour moved decisively in these areas although it may have been naive in its expectations as to the quantity and timing of new homes that its policies would deliver.
National on the other hand seemed to adopt an almost Trumpesque response to growing housing pressures in its final term, determinedly refusing to acknowledge there was a housing crisis and adopting ad hoc measures to address the crisis it claimed didn't exist.
So Labour should get extra points for effort.
What is also interesting about the figures is that all of the homes built during the terms of both the three previous national-led Governments and the current Labour-led government, were all consented under the overview of the Resource Management Act (RMA).
National in particular has been harshly critical of the RMA, suggesting it acts as a handbrake on new property development and has long advocated that it should be scrapped.
Labour and National are both now proposing to replace the RMA with new legislation, but if you had listened to the criticism of the Act over the last few years, particularly from National, you could be forgiven for wondering how anything got built at all.
But the steady rise in consent figures, probably up to near where they need to be to start matching population growth, suggests the RMA's impact on the housing market may not have been as oppressive as its critics have been suggesting.
The RMA may well be an ageing and cumbersome vehicle that's due to be traded in on a new, more fuel efficient model.
But the effect replacing it could have on building consent numbers may leave its critics disappointed.
The comment stream on this story is now closed.