The net population gain from migration, including returning NZ citizens, was just 1700 in the five months to August, down from 21,500 the previous year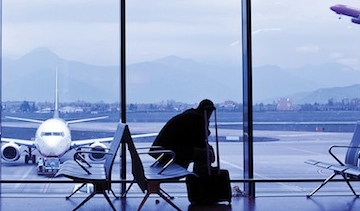 The net population gain from migration has averaged just 300 people a month since the border closed in late March.
According to Statistics NZ, there was a net gain (long term arrivals minus long term departures) of 1700 people over the five months from April to August, compared to a net gain of 21,500 over the same period of last year.
There was a net gain of 5200 New Zealand citizens between April and August this year, which was partially offset by a net loss of 3500 non-New Zealand citizens, leaving a net gain of 1700 overall.
Over the same period of last year, there was a net loss of 2700 NZ citizens and a net gain of 24,300 non-NZ citizens.
"Monthly migrant flows remain well below levels in previous years," Statistics NZ population indicators manager Tehseen Islam said.
"COVID-19 border and travel restrictions, along with capacity constraints in managed isolation and quarantine facilities, continue to limit people's ability to travel," he said.
Statistics NZ estimated that in the 12 months to August, there was net population gain of 71,500 people from migration, with 98% of that gain occurring over the seven months prior to border restrictions being introduced.
The figures also show that many of the people who arrived prior to border restrictions, are staying in the country longer than they normally would.
"Many people who arrived in New Zealand in late 2019 and early 2020 have not yet returned overseas and are staying longer than usual," Islam said.
"Typically, there is a peak in New Zealand citizens migrating back around December each year, however  last December this peak was significantly higher and remained higher than usual through to March 2020.
"There was also a higher number of migrant arrivals on visitor visas and other temporary visas, including seasonal workers, who typically would have returned overseas by now," he said.
The comment stream on this story is now closed.
You can receive all of our property articles automatically by subscribing to our free email Property Newsletter. This will deliver all of our property-related articles, including auction results and interest rate updates, directly to your in-box 3-5 times a week. We don't share your details with third parties and you can unsubscribe at any time. To subscribe just click on this link, scroll down to "Property email newsletter" and enter your email address.