Average housing values in Auckland's eastern suburbs and Wellington up by around $2000 a week over the last year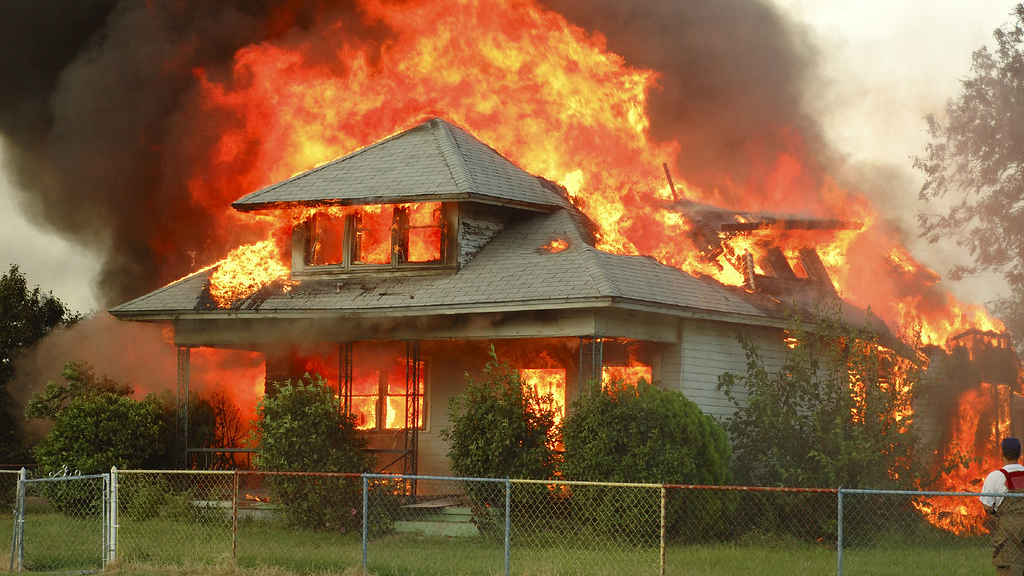 First home buyers will be ringing their hands in despair but existing home owners and investors will be breaking out the Champagne at the latest red hot housing valuation figures.
The average value of all dwellings throughout New Zealand has increased by $64,941 in the 12 months to the end of November.
According to the CoreLogic House Price Index, the average value of all dwellings has risen to $769,013 in November this year from $704,072 in November last year, giving annual growth of 9.2%.
That's an increase of $1249 a week.
In the Auckland region the average value of dwellings increased from $1,038,477 in November last year to $1,115,955 in November this year, or $77,478 (7.5%) in 12 months.
The biggest increase in Auckland in dollar terms appears to have occurred in Manukau East, which includes suburbs such as Howick and Pakuranga, where the average value has risen from $1,136,387 in November last year to $1,249,379 in November this year, an annual increase of $112,992 (9.9%), or $2173 a week.
The biggest increase in the main centres was in the Wellington region, where the average value rose from $735,507 in November last year to $834,885 in November this year, up by $99,378 (13.5%) in 12 months, or $1911 a week.
Several places recorded annual value growth of more than 20%, all of them rural districts or provincial towns - Rangitikei $27.1%, Clutha 26.7%, Gisborne 26.3%, Kawerau 24.3%, Waitomo 23.0%, South Wairarapa 21.6% and Masterton 20.7%.
Only two places recorded annual declines in average value - MacKenzie District -3.9% and Queenstown-Lakes -1.4%.
But even in Queenstown-Lakes, where property values have been hit by the devastation caused by COVID-19 to the international tourist trade, average values have increased by 5.5% over the last three months and have almost returned to the level they were at 12 months ago.
"Anyone who owns assets like housing are benefiting from the stimulatory monetary policies [of the Reserve Bank], which are lowering interest rates, while the young and those renting are more likely to have seen their income impacted by the pandemic and are less likely to see a wealth benefit from asset appreciation," CoreLogic's report on the HPI figures said.
The table below shows the latest average dwelling values for all districts throughout the country and their percentage movements over three and 12 months.
The comment stream on this story is now closed.
 

CoreLogic House Price Index

 

November 2020

 

Territorial authority

Average current value

12 month change%

3 month change %

 

 

Far North

509,402

7.9%

4.5%

 

Whangarei

610,588

12.2%

5.4%

 

Kaipara

621,135

10.5%

3.4%

 

Auckland - Rodney

1,018,486

8.3%

3.1%

 

Rodney - Hibiscus Coast

989,872

7.9%

2.3%

 

Rodney - North

1,046,356

8.6%

3.6%

 

Auckland - North Shore

1,276,987

6.8%

4.1%

 

North Shore - Coastal

1,460,201

6.5%

4.7%

 

North Shore - North Harbour

1,225,549

6.4%

3.7%

 

North Shore - Onewa

1,041,435

8.3%

3.9%

 

Auckland - Waitakere

892,933

9.4%

4.4%

 

Auckland - City

1,311,486

6.5%

4.3%

 

Auckland City - Central

1,149,618

6.5%

5.6%

 

Auckland City - Islands

1,174,825

2.1%

1.3%

 

Auckland City - South

1,178,689

7.8%

4.1%

 

Auckland_City - East

1,642,411

6.0%

4.2%

 

Auckland - Manukau

978,165

9.4%

3.8%

 

Manukau - Central

763,327

9.2%

3.8%

 

Manukau - East

1,249,379

9.9%

4.1%

 

Manukau - North West

852,498

9.3%

3.6%

 

Auckland - Papakura

761,679

7.9%

3.4%

 

Auckland - Franklin

726,236

7.6%

2.9%

 

Thames Coromandel

843,159

8.6%

4.5%

 

Hauraki

496,619

12.1%

8.6%

 

Waikato

542,330

8.4%

2.6%

 

Matamata Piako

526,710

7.3%

-0.4%

 

Hamilton

659,613

10.5%

2.6%

 

Hamilton - Central & North West

607,212

9.8%

2.3%

 

Hamilton - North East

813,187

9.7%

4.8%

 

Hamilton - South East

611,685

11.3%

1.3%

 

Hamilton - South West

598,805

12.1%

3.6%

 

Waipa

666,212

10.5%

2.5%

 

South Waikato

312,692

16.8%

-1.0%

 

Waitomo

288,132

23.0%

13.1%

 

Taupo

601,439

9.3%

2.8%

 

Western BOP

741,030

10.9%

5.0%

 

Tauranga

820,424

7.9%

2.9%

 

Rotorua

571,133

15.8%

6.3%

 

Whakatane

529,337

6.2%

0.3%

 

Kawerau

316,678

24.3%

1.3%

 

Opotiki

388,805

16.3%

7.0%

 

Gisborne

496,990

26.3%

14.6%

 

Wairoa

277,021

18.5%

11.4%

 

Hastings

627,649

13.0%

5.7%

 

Napier

636,257

10.6%

3.2%

 

Central Hawkes Bay

448,810

17.2%

3.9%

 

New Plymouth

543,807

11.1%

5.7%

 

Stratford

352,642

14.0%

0.0%

 

South Taranaki

308,368

17.1%

8.3%

 

Ruapehu

286,518

13.8%

6.8%

 

Whanganui

392,430

18.6%

6.2%

 

Rangitikei

339,222

27.1%

6.1%

 

Manawatu

504,391

16.8%

6.2%

 

Palmerston North

562,723

18.1%

7.9%

 

Tararua

298,681

16.6%

1.1%

 

Horowhenua

468,067

17.7%

5.2%

 

Kapiti Coast

712,509

13.3%

6.0%

 

Porirua

753,479

19.0%

8.9%

 

Upper Hutt

691,366

17.4%

6.2%

 

Hutt

722,747

15.0%

4.9%

 

Wellington City

943,804

11.4%

5.6%

 

Wellington - Central & South

917,042

8.7%

3.4%

 

Wellington - East

1,039,036

15.4%

9.3%

 

Wellington - North

872,260

12.6%

6.0%

 

Wellington - West

1,091,543

12.9%

8.8%

 

Masterton

486,544

20.7%

9.7%

 

Carterton

517,325

11.4%

5.0%

 

South Wairarapa

665,592

21.6%

17.5%

 

Tasman

668,836

7.9%

3.0%

 

Nelson

681,891

6.9%

3.2%

 

Marlborough

565,672

15.5%

7.9%

 

Kaikoura

482,823

0.8%

1.2%

 

Buller

218,220

3.7%

5.6%

 

Grey

235,122

5.3%

0.9%

 

Westland

282,711

6.1%

1.2%

 

Hurunui

430,553

9.1%

3.8%

 

Waimakariri

486,273

7.3%

4.3%

 

Christchurch

531,149

5.2%

2.3%

 

Christchurch - Banks Peninsula

561,424

3.6%

4.5%

 

Christchurch - Central & North

619,065

4.2%

1.8%

 

Christchurch - East

403,344

5.6%

2.6%

 

Christchurch - Hills

732,886

6.5%

2.9%

 

Christchurch - Southwest

504,502

5.7%

2.3%

 

Selwyn

581,014

4.2%

1.9%

 

Ashburton

390,315

7.0%

2.5%

 

Timaru

399,756

6.3%

2.3%

 

MacKenzie

561,613

-3.9%

-4.4%

 

Waimate

287,503

6.8%

1.0%

 

Waitaki

379,827

11.3%

5.8%

 

Central Otago

586,368

5.8%

-0.4%

 

Queenstown Lakes

1,190,592

-1.4%

5.5%

 

Dunedin

571,552

13.1%

4.8%

 

Dunedin - Central & North

585,120

11.9%

5.8%

 

Dunedin - Peninsular & Coastal

520,863

10.7%

1.7%

 

Dunedin - South

551,320

14.9%

6.3%

 

Dunedin - Taieri

593,608

13.3%

3.1%

 

Clutha

313,212

26.7%

5.1%

 

Southland

359,385

5.8%

-4.3%

 

Gore

288,202

12.6%

0.6%

 

Invercargill

370,216

9.8%

2.0%

 

 

 

 

 

 

Auckland Region

1,115,955

7.5%

4.0%

 

Main Urban Areas

877,518

8.7%

4.1%

 

Wellington Region

834,885

13.5%

5.8%

 

Total NZ

769,013

9.2%

4.2%