Massive annual increase in both the number of properties auctioned and the sales rates achieved in January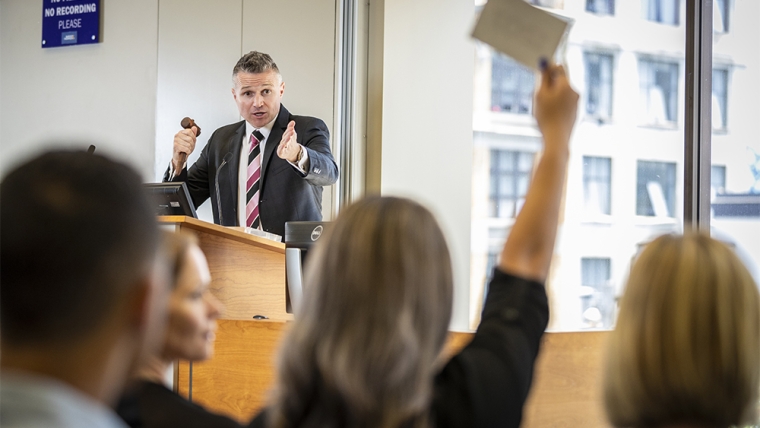 Auction room activity started 2021 with a hiss and a roar, with auction numbers and sales rates both up substantially compared to January last year.
Auctions were particularly strong in Auckland where interest.co.nz monitored 214 auctions in January, up from just 76 in January last year.
Not only were more properties brought to auction, but more of them were sold, with the sales rate climbing to 77% last month compared to 61% a year earlier.
The numbers also suggest that rating valuations have become a lot less relevant to selling prices.
In January last year only 50% of the sales at the Auckland auctions monitored by interest.co.nz achieved prices above the properties' rating valuations, but in January this year 96% of selling prices were above their rating valuations.
Auction activity was also up sharply in the Bay of Plenty, where interest.co.nz monitored 40 auctions in January compared to 32 in January last year.
But the sales rate in the Bay of Plenty showed even more impressive growth, rising to 88% compared to just 50% a year ago.
Prices also look firmer, with 97% of the properties sold achieving prices above their rating valuations, compared to just 47% a year ago.
Details of the individual properties offered at all of the auctions monitored by Interest.co.nz, and the results achieved, are available on our Residential Auction Results page.
The comment stream on this story is now closed.
You can have articles like this delivered directly to your inbox via our free Property Newsletter. We send it out 3-5 times a week with all of our property-related news, including auction results, interest rate movements and market commentary and analysis. To start receiving them, go to our email sign up page, scroll down to option 6 to select the Property Newsletter, enter your email address and hit the Sign Me Up button.