Tauranga posted the biggest rise in average dwelling values over the last three months, Invercargill the smallest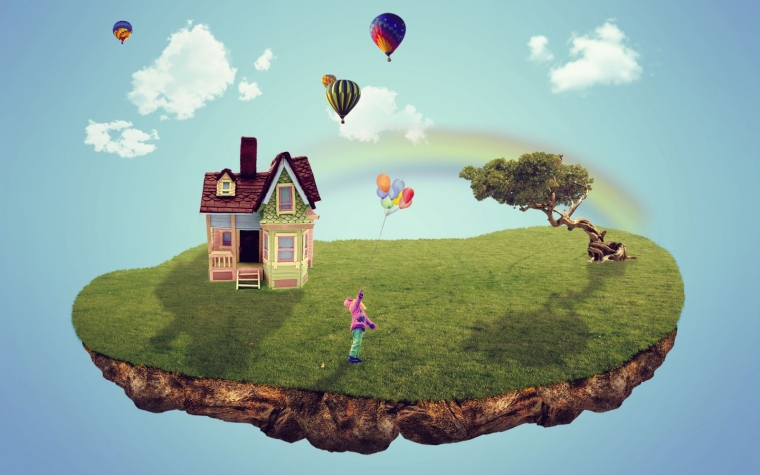 The average value of all New Zealand homes was $838,826 at the end of January, according to Quotable Value.
The QV House Price Index shows that the national average value increased by 6.27% over the three months to the end of January and had increased by 15.11% over the previous 12 months.
The strongest growth over the three months to the end of January was in Tauranga (+10.46%), followed by Palmerston North (+9.19%) and Hastings (+8.47%).
Wellington recorded the fastest growth of the main centres with the average value up 8.32% over the three months to the end of January, followed by Christchurch +6.31%, Auckland +5.56 and Dunedin +5.42%.
Property values were also surprisingly strong in Queenstown-Lakes, where they increased by 6.51% over the three months to January, making the district the most expensive in the country with an average value of $1,303,218, eclipsing Auckland where the average value was $1,207,860.
The smallest increase in average value was in Invercargill where it was up just 0.71% over the last three months (refer to the table below for the breakdown in all major centres).
However, QV General Manager David Nagel said the market could start to cool later this year.
"With the return of LVR speed limits in March this year, we may see a gradual cooling of the market in the second half of 2021, particularly in the entry-level locations as property investors reach their credit limits and first home buyers struggle to raise a deposit.
"But with the long term forecast for housing demand in New Zealand looking positive, it is difficult to see the market take a significant turn for the worse anytime soon," he said.
You can read QV's full House Price Index Report here. 
The comment stream on this story is now closed.
QV House Price Index
Three months to January 2021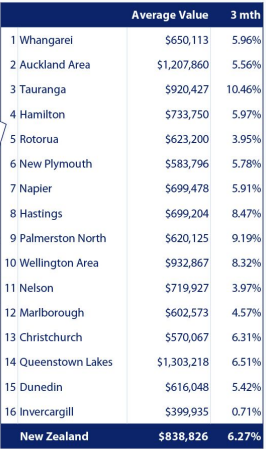 You can have articles like this delivered directly to you inbox via our free Property Newsletter. We send it out 3-5 times a week with all of our property-related news, including auction results, interest rate movements and market commentary and analysis. To start receiving them, go to our email sign up page, scroll down to option 6 to select the Property Newsletter, enter your email address and hit the Sign Me Up button.