Government funding to community housing providers sees only 12 families benefit from progressive home ownership thus far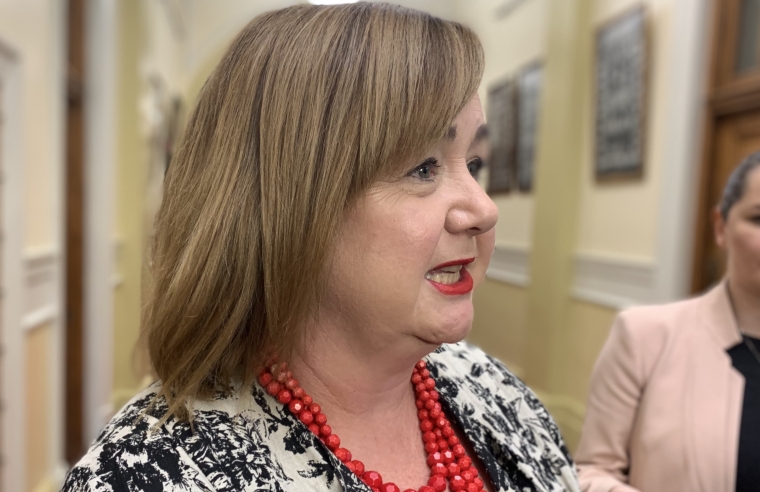 No, Housing Minister Megan Woods isn't joking, trumpeting the delivery of 12 homes via the Government's Progressive Home Ownership Scheme as good progress.
Woods disclosed the figure to Parliament's Social Services and Community Committee during questioning by National's Nicola Willis on Tuesday.
Following the meeting, she tweeted a video on the Progressive Home Ownership Scheme, which prompted a barrage of criticism from people suggesting it must a joke or error. It isn't.
Launched in July 2020, our Progressive Home Ownership Scheme has helped 12 families into their own new homes with more in the pipeline, & will get between 1,500 & 4,000 NZ families locked out of the housing market, into their own homes.#livestransformed @nzlabour pic.twitter.com/q4UX13Cxej

— Megan Woods (@Megan_Woods) February 23, 2021
While the Labour/Greens Confidence and Supply Agreement required the previous Coalition Government to deliver "innovative home ownership" like rent-to-buy or build-to-rent schemes, it took until a few months before the 2020 election for something to come into fruition.
In July 2020, Woods announced the Government was taking its first steps by loaning two community organisations a total of $23 million to upscale up their existing progressive home ownership offerings.
She said the Housing Foundation in Auckland would receive $17 million to deliver 78 homes mainly through its Shared Home Ownership Programme and Rent to Own offering.
And the Queenstown Lakes Community Housing Trust would be lent $6 million to deliver 25 homes through its Secure Home programme, which offers leasehold homes.
In October 2020, Woods announced Manawa Community Housing Trust - the housing arm of Ngā Pōtiki - would receive $7.2 million to construct 30 homes in Papamoa.
Each organisation can use its own criteria to determine eligibly for these homes.
Woods in July said work was underway to establish an initiative within Kāinga Ora for households to receive shared ownership support directly from the government.
She said this was expected to become available in "early 2021". On Tuesday Woods confirmed the plan was still for this to occur this year, but didn't say when.
The Government allocated $400 million to progressive home ownership when it did its KiwiBuild "reset" in September 2019.
As at January, 433 KiwiBuild homes had been sold in total. A further 296 were available to buy. The number of KiwiBuild houses sold each month rose in the latter half of 2020, as first-home buyer activity was up across the board.
Govt won't put a number on the housing shortage
Willis also put the pressure on Woods in the Committee meeting for not being able to put a figure on New Zealand's housing shortage.
Woods argued it wasn't helpful trying to pinpoint a number, with different economists' and researchers' forecasts on the matter varying wildly.
Woods noted the previous National-led Government didn't put a figure on the shortage either.
Willis quizzed Woods on the matter in the House on Thursday too: