Barfoot & Thompson's February sales were "exceptional" as Auckland housing market booms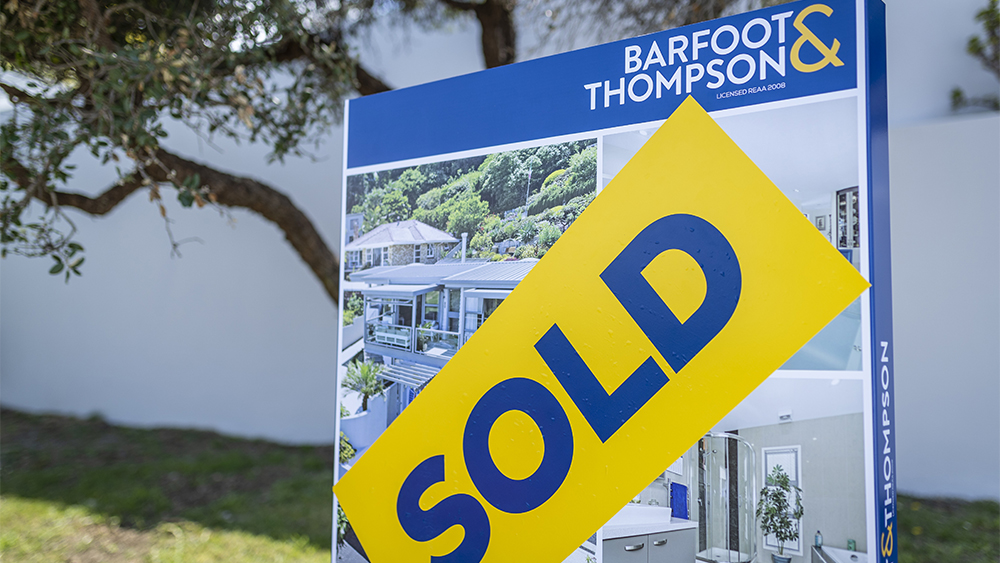 Auckland's largest real estate agency, Barfoot & Thompson, had a spectacular month in February, with the highest sales volumes in 17 years the median selling price hitting a record high.
The agency sold 1124 residential properties in February, up 40% on the 804 it sold in February last year.
The was the highest number of homes the agency has sold in the month of February since 2004.
The median selling price hit a record high of $1,010,000, passing the previous record of $1,005,000 set in December last year and up $190,000 (+23%) compared to February last year.
"In terms of sales numbers and the prices paid, February was exceptional," Barfoot & Thompson Managing Director Peter Thompson said.
However the exceptional February follows an exceptional January and an exceptional December and caps off an exceptional five month run of near record sales volumes, underlying the strength of the current housing boom in Auckland.
Thompson said 56% of all sales the company made in February were for prices above $1 million.
And the market does not appear to be slowing down, with the amount of stock the agency had available to sell at the end of last month being down 7% compared to February last year, even though new listings in February were up 18% compared to a year earlier.
The company will now be anticipating a cracker month in March, which is traditionally the busiest month of the year for the residential property market.
"The market is now set to remain active throughout autumn," Thompson said.
The comment stream on this story is now closed.
You can have articles like this delivered directly to you inbox via our free Property Newsletter. We send it out 3-5 times a week with all of our property-related news, including auction results, interest rate movements and market commentary and analysis. To start receiving them, go to our email sign up page, scroll down to option 6 to select the Property Newsletter, enter your email address and hit the Sign Me Up button.