Different tax rules for commercial and residential investment properties create uncertainty for owners of mixed use premises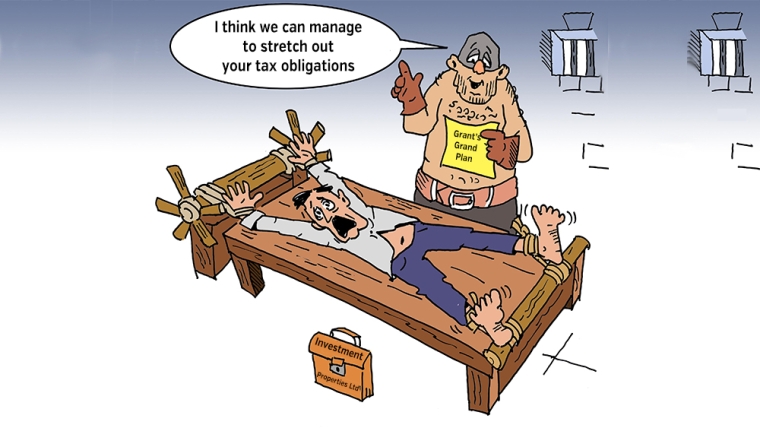 Planned changes to tax rules for residential investment properties have left a question mark hanging over the status of so-called mixed use properties that have a combination of residential and commercial space.
The changes mean that owners of a residential investment property will no longer be able to claim the interest portion of their mortgage payments as a tax deductible expense, and if they sell the property within 10 years of purchasing it they will be taxed on any capital gain (commonly referred to as the bright-line test).
The new rules don't apply to commercial investment properties such as shops, offices, warehouses and factories, which will not be subject to the bright-line test and their owners will still be able to claim mortgage interest as a tax deductible expense.
But the Government is yet to decide how the changes to interest deductibility rules will be applied to mixed use properties, if at all, leaving thousands of investors up in the air on the issue for the time being at least.
Mixed use properties are surprisingly common and are growing in number.
Older suburban shops were often built with flats above them and more recently there has been a growing trend for live/work arrangements in new developments.
On the edges of the CBD this could be a studio or office suite with a flat above it and in the suburbs it could be a workshop or warehouse arrangement, perhaps with a showroom or office space at the front, also with an attached flat.
They are often popular with people starting up a new business, who defer home ownership while they get their businesses established, and in the meantime find it convenient to live and work from the same premises.
The recent trend towards working from home will likely increase the popularity of such arrangements.
But where does that leave the owners of such properties in relation to their tax obligations?
Inland Revenue has already decided that issue in relation to the bright-line test, because that became effective for properties purchased from 1 October 2015.
According to IRD, the classification of a property as commercial or residential (where it has an element of both) depends on its "predominant" use, and that largely depends on how much of the land area, or floor area in multi-story buildings, is devoted to commercial or residential use.
That means a property will be classified as all commercial and therefore exempt from the bright-line test, or all residential and therefore subject to the bright-line test, even if it has a mix of residential and commercial uses. There is no Mr In-between. (A more detailed explanation from IRD is available here.)
But the Government is yet to make up its mind about how the new interest deductibility rules will be applied to such properties.
According to IRD, that will be worked out as part of the consultation process that will precede the necessary legislation being introduced.
It could adopt the "predominant use" concept that's used for the bright-line test, or it may go for a formula for apportioning deductibility based on the floor area or rental income generated by each type of usage, or it could just exempt them altogether.
In the meantime investors of mixed use properties will have to wait and see.
But one thing seems certain.
Whichever way the Government decides to go, it will almost inevitably create more work for the accountants and lawyers.
That lot never go hungry.
The comment stream on this story is now closed.
You can have articles like this delivered directly to you inbox via our free Property Newsletter. We send it out 3-5 times a week with all of our property-related news, including auction results, interest rate movements and market commentary and analysis. To start receiving them, go to our email sign up page, scroll down to option 6 to select the Property Newsletter, enter your email address and hit the Sign Me Up button.