Housing market heading for the stratosphere as prices and sales volumes rocket up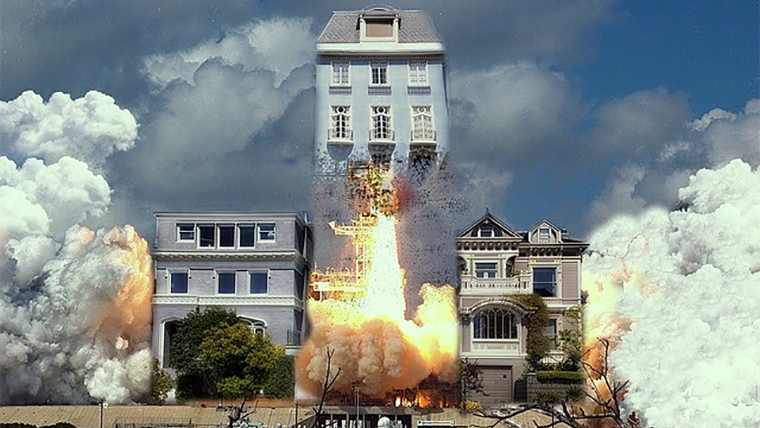 The housing market was on fire in March, with the national median selling price increasing by $46,300 for the month, according to the Real Estate Institute of New Zealand (REINZ).
The median selling price rose from $780,000 in February to a new record of $826,300 in March. The $46,300 price rise in March followed on from a $50,000 price rise in February.
Over the last year the national median price has increased 24.3%. New price records were also set in 12 of the REINZ's 16 regions throughout the country.
The median selling price has risen at a slower pace in Auckland compared to the rest of NZ, rising by $20,000 from $1,100,000 in February to a new record of $1,120,000 in March. The annual increase in Auckland is now 18.5% compared to 23.6% for the rest of NZ excluding Auckland (the interactive chart below shows the median price trends for all regions).
The latest figures show that the national median selling price increased by $161,300 over the 12 months to the end of March, equivalent to $3102 per week, while in Auckland the median selling price increased by $175,000 over the same period, equivalent to $3354 per week.
However it wasn't just prices that were increasing at a scorching pace, sales volumes were also through the roof.
According to the REINZ, 9721 residential properties were sold in March, up 31.2% from March last year, although sales in March last year were affected by the Level 4 lockdown late in the month.
That was the highest number of March sales recorded in 14 years.
Sales in Auckland were even more buoyant, with 3872 properties sold in March, the highest number of sales ever recorded in the month of March and the second highest ever for any month of the year, exceeded only by May 2003 when 11281 houses were sold nationally, and 3912 in Auckland. (The second chart below shows the sales volume trends in all regions).