The overall sales rate at Barfoot & Thompson's auction has declined for five weeks in a row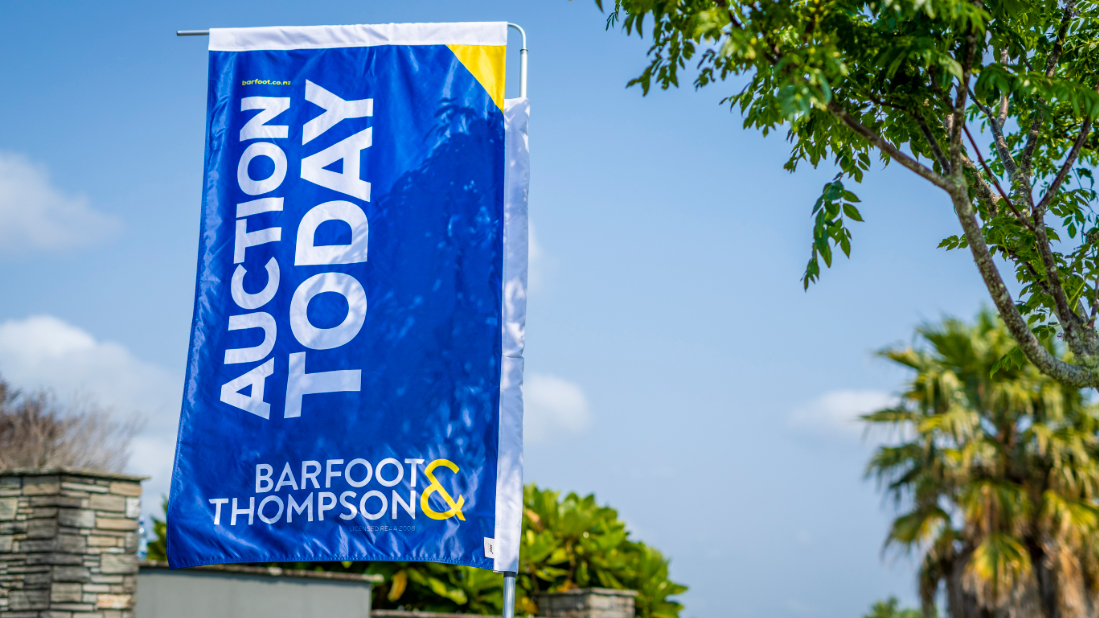 The sales rate at Barfoot & Thompson's auctions dipped below 50% last week (10-16 April), which meant more properties were passed in than were sold under the hammer.
There were more properties offered at auction by Barfoot by last week, rising from 236 in the week of April 3-9, to 269 in the week of April 10-16.
But the number sold was almost unchanged at 122 compared to 121 the previous week.
That meant that more properties were passed in (147) at the auctions last week compared to 115 the previous week and the overall sales rate declined from 51% to 45%.
Around the districts the sales rate was highest in Rodney at 60% and lowest in Northland at 33% (see the table below for the district-by-district breakdown).
Overall, the number of auctions taking place suggest the market remains reasonably active, however it is normal for sales activity to start to decline at this time of year as the market comes down from its March peak and heads towards the winter season.
However, the overall sales rates at Barfoot & Thompson's auctions have now declined for five weeks in a row, suggesting buyers could be being more cautious on price, or affordability issues are becoming more of an issue.
That may crimp the price expectations of some vendors.
Details of the individual properties offered and the results achieved at the auctions monitored by interest.co.nz are available on our Residential Auction Results page.
The comment stream on this story is now closed.
You can have articles like this delivered directly to your inbox via our free Property Newsletter. We send it out 3-5 times a week with all of our property-related news, including auction results, interest rate movements and market commentary and analysis. To start receiving them, go to our email sign up page, scroll down to option 6 to select the Property Newsletter, enter your email address and hit the Sign Me Up button.