Current market conditions make moving up the property ladder an extremely affordable proposition for existing home owners, Interest.co.nz's Home Loan Affordability Report shows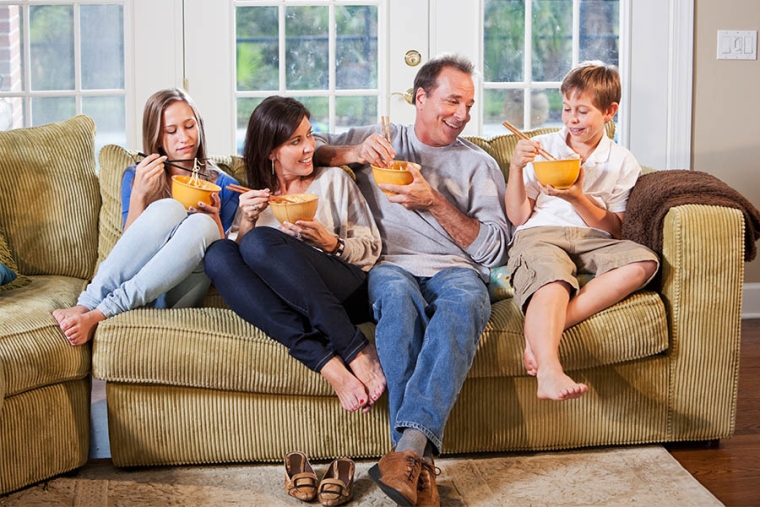 The lowering of mortgage interest rates and the resulting surge in house prices has created some major winners and losers in the housing market.
The obvious losers are aspiring first home buyers, while real estate agents and banks are obvious big time winners. But another group that has benefited hugely from falling interest rates and rising house prices is existing home owners.
As well as tracking how easy or difficult it is for first home buyers to get a foothold in the housing market, interest.co.nz's Home Loan Affordability Report also tracks how existing home owners are faring, and how easy it is for them to move up a rung on the property ladder.
It shows that existing home owners have been doing very well indeed.
The first home buyer of 10 years ago is now extremely well placed to move up the property ladder by selling their starter home and buying something a bit more desirable. In the Home Loan Affordability Report we call these people second rung buyers.
Take the example of a couple who purchased their first home at the lower quartile price 10 years ago. In March 2011 the Real Estate Institute of New Zealand's national lower quartile selling price was $250,000. By March this year that had increased to $598,000.
If first home buyers had purchased their home back in 2011 for $250,000 and sold it at the March 2021 lower quartile price of $598,000, they would have made a substantial (tax free) capital gain which they could use to buy a home at the current national median selling price of $826,000.
So they would be trading up form a lower quartile-priced home to a median-priced home.
The financials would look like this:
If the house was originally purchased 10 years ago for $250,000 with a 20% deposit, they would have needed a $200,000 mortgage.
If the mortgage was for a 30 year term the principal repayments over the last 10 years would have amounted to around $37,620, which would have left $162,380 still owing on the mortgage.
If they sold the property at the March 2021 lower quartile price of $598,000, they would be left with $414,690 to use as a deposit on another home, after repaying the $162,380 still owing on the mortgage and paying real estate agent's commission (we've used 3.5% in our calculations but commission rates can vary).
That would be enough for a 50.2% deposit on a home at the March 2021 national median price of $826,000, meaning they would need to finance the purchase with a mortgage of $411,310.
If the interest rate on the mortgage was 2.53% (the average of the two year fixed rates offered by the major banks in March) and the mortgage was for 30 years, they'd need to set aside around $376 a week for mortgage payments.
The combined national median after-tax pay for couples aged 35-39 (if both are working full time) is $1979 a week, so if they were on average wages their mortgage payments would be taking up just 19% of their take home pay. Financially, that should put them in a very happy place.
They would have gone from owning a home in the bottom end of the market to owning one in the middle of the market, would also have a significant amount of equity (50%) in their home and by any measure the mortgage payments would be considered affordable.
They would also have plenty of financial options. Because the mortgage payments would take less than a fifth of their after-tax pay that would leave plenty of money for spending on other things, or increasing their mortgage payments or making lump sum payments to pay off their mortgage sooner, or tipping some money into savings or investments.
They would also have plenty of wriggle room to cope with a financial disaster such as a sudden loss of income or rise in mortgage interest rates by restructuring their mortgage.
So while the decline in interest rates and the dramatic surge in house prices it spawned has been a disaster for the current generation of aspiring first home buyers, it has left the previous generation of first home buyers sitting pretty.
The numbers used in the above example are based on national lower quartile and median prices and national median wages, but of course these figures would vary by region.
The table below shows how the figures would vary across all of New Zealand's main urban districts.
The numbers are based on the same model used in the example given above - a couple who bought a lower quartile-priced home 10 years ago and sold it in March this year to buy a median-priced home.
The table shows how much equity they would have from the sale of their first home to put towards the deposit on a median-priced home, how much of a mortgage they would need, what the mortgage payments would be and how much of their income that would eat up if they were earning median rates of pay for their region.
Perhaps not surprisingly, Southland is the most affordable region in the country with the repayments on a median-priced home taking up just 9% of the after-tax pay for typical second rung buyers, while Auckland was the most expensive region at 23%.
By almost any measure, those figures suggest moving up the property ladder should be an extremely affordable proposition for second rung buyers in all parts of the country. This has likely been a major contributing factor to the recent high levels of buoyancy in the residential property market.
The comment stream on this story is now closed.
Moving up the Property Ladder

The financials of selling a lower quartile-priced home purchased 10 years ago, to buy a home at the current median price

 

Equity from sale of lower quartile home for deposit on median-priced home

Amount of mortgage required for median-priced home

Weekly mortgage payments 

Median after-tax pay for couples aged 35-39 

Affordability: Mortgage payments as % of income

 

 

Region

 

 

 

 

 

Northland

$326,615

$383,385

$351

$1,824

19%

Auckland

$595,173

$524,827

$480

$2,098

23%

Waikato

$408,687

$321,313

$294

$1,904

15%

Bay of Plenty

$474,520

$347,480

$318

$1,578

20%

Hawke's Bay

$419,125

$291,875

$267

$1,789

15%

Taranaki

$241,621

$273,379

$250

$1,837

14%

Manawatu/Wanganui

$343,224

$223,776

$205

$1,837

11%

Wellington

$496,696

$386,004

$353

$2,184

16%

Nelson/Marlborough

$381,351

$300,649

$275

$1,797

15%

Canterbury/Westland

$288,386

$286,614

$262

$1,897

14%

Otago

$365,586

$334,414

$306

$1,850

17%

Southland

$230,760

$184,240

$169

$1,778

9%

New Zealand

$414,690

$411,610

$376

$1,979

19%

 

 

 

 

 

 

City/District

 

 

 

 

 

Whangarei

$381,166

$341,834

$313

$1,940

16%

Rodney

$659,058

$490,942

$449

$2,098

21%

Auckland North Shore

$718,869

$631,131

$577

$2,098

28%

Auckland West

$580,559

$407,441

$373

$2,098

18%

Auckland Central

$632,863

$752,137

$688

$2,098

33%

Auckland Manukau

$592,825

$472,175

$432

$2,098

21%

Papakura

$493,727

$371,273

$340

$2,098

16%

Franklin

$503,284

$322,716

$295

$2,098

14%

Hamilton

$461,771

$318,229

$291

$1,897

15%

Tauranga

$557,464

$343,536

$314

$1,844

17%

Rotorua

$395,084

$254,916

$233

$1,891

12%

Gisborne

$375,886

$254,114

$232

$1,658

14%

Napier

$451,249

$269,751

$247

$1,796

14%

Hastings

$434,315

$302,685

$277

$1,789

15%

Wairarapa

$377,482

$207,518

$190

$1,509

13%

New Plymouth

$345,340

$267,160

$244

$1,810

13%

Whanganui

$335,300

$185,700

$170

$1,699

10%

Palmerston North

$406,534

$243,466

$223

$1,944

11%

Kapiti Coast

$537,338

$342,662

$313

$1,949

16%

Porirua

$531,538

$428,462

$392

$2,070

19%

Wellington Hutt

$509,900

$291,100

$266

$2,124

13%

Wellington City

$525,257

$534,743

$489

$2,483

20%

Nelson

$380,442

$301,558

$276

$1,797

15%

Christchurch

$281,353

$318,647

$291

$1,890

15%

Timaru

$226,098

$203,902

$187

$1,733

11%

Queenstown

$634,534

$550,466

$504

$1,850

27%

Dunedin

$395,464

$254,536

$233

$1,732

13%

Invercargill

$253,637

$176,363

$161

$1,694

10%
*This article was first published in our email for paying subscribers on Thursday. See here for more details and how to subscribe.