Fewer properties being offered at auction in June but the sales rate is holding up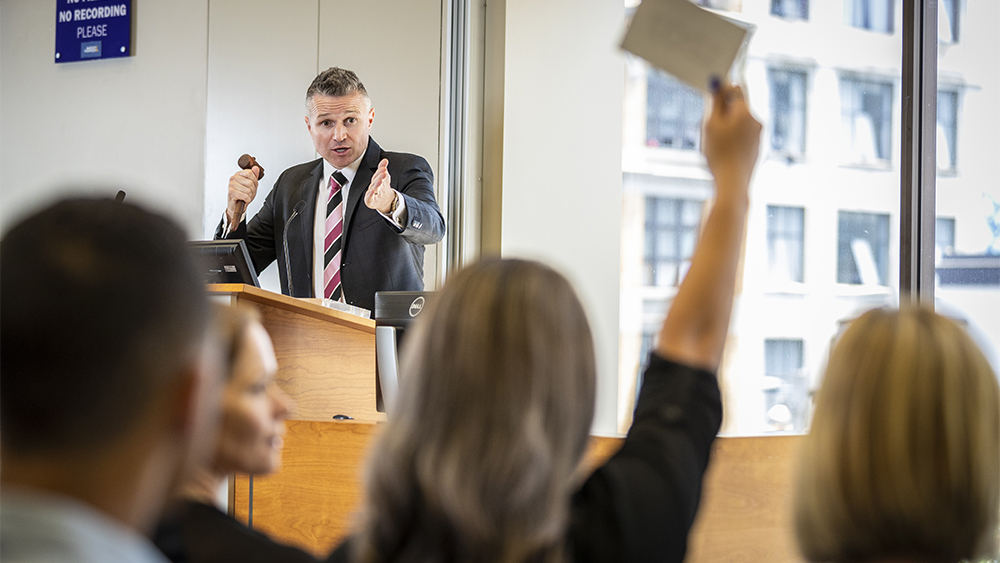 Residential auction activity continues to slowly decline as the market settles into its winter trading pattern.
Interest.co.nz monitored 259 residential auctions in the second week of June (June 7-13), down from 270 the previous week (May 31 - June 6). Numbers for both weeks were well down from the mid-300s, which were common over April and May.
While the number of properties being auctioned has eased back, the sales rate has ticked up slightly.
In the week of June 7-13, sales were achieved on 161 properties, giving an overall sales rate of 62%.That's up from 56% the previous week.
Weekly sales rates tended to hover at just above the 50% mark through most of May.
However sale rates remain down from where they were at the peak of the summer selling season, with closer to three quarters of the properties being offered selling under the hammer in February and March.
Details of the individual properties offered at all of the auctions monitored by interest.co.nz, and the results achieved, are available on our Residential Auction Results page.
The comment stream on this story is now closed.
You can have articles like this delivered directly to your inbox via our free Property Newsletter. We send it out 3-5 times a week with all of our property-related news, including auction results, interest rate movements and market commentary and analysis. To start receiving them, go to our email sign up page, scroll down to option 6 to select the Property Newsletter, enter your email address and hit the Sign Me Up button.