Prices at Bayleys' latest commercial property auction ranged from $550,000 to $5.34 million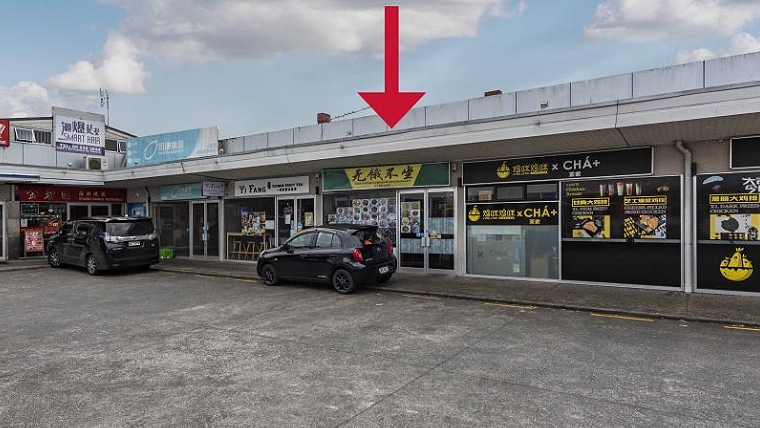 There were mixed results at Bayleys' latest commercial property auction and a wide spread of yields on the properties that sold.
Altogether there were 10 properties on offer at Bayleys' head office auction rooms at Auckland's Viaduct Harbour, with most of them worth around $1 million or less, making them likely to appeal to mum and dad investors.
First up was a tiny, six square metre retail space wedged in between two more conventional retail premises at Albany on Auckland's North Shore.
It was occupied by a tenant making Chinese tea drinks on a new five year lease returning $12,360 net a year.
There was only one bid for this little gem, at $200,000 and it was passed in.
But if the bid had been successful it would have provided a net yield of 6.18%.
The next offering was a more conventional retail premises, located in a small retail strip with parking running off Dominion Road in the popular Balmoral restaurant precinct.
It was also occupied by a hospitality tenant on a new four year lease.
There were multiple bids for this property before it sold under the hammer for $550,000, providing its new owner with a net yield of 6.24%.
Just a little bit more money would have purchased a 175 square metre shop in the Royal Oak Mall which was leased to Whitcoulls.
It sold under the hammer for $575,000, giving a net yield of 8.69%.
By the end of the auction four of the 10 properties on offer had sold under the hammer and another was sold shortly afterwards, giving an overall sales rate of 50% with the rest passed in for sale by negotiation.
Details of many other recent commercial property sales, most of them with photos, are available on our Commercial Property Sales page.
The comment stream on this story is now closed.
You can have articles like this delivered directly to your inbox via our free Property Newsletter. We send it out 3-5 times a week with all of our property-related news, including auction results, interest rate movements and market commentary and analysis. To start receiving them, go to our email sign up page, scroll down to option 6 to select the Property Newsletter, enter your email address and hit the Sign Me Up button.