A closer look at the calls for the Government to provide regulatory and financial support to grow the build-to-rent sector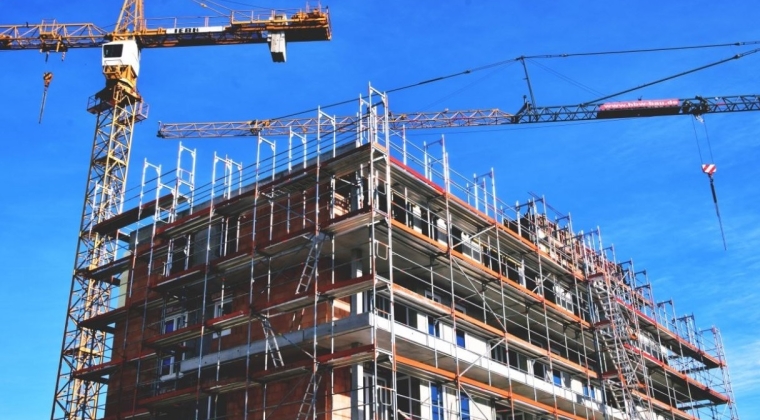 The Government is considering whether to use public money to underwrite private housing developments built to be rented out.
Housing Minister Megan Woods, said in a June Cabinet paper, that the $350 million set aside a year ago to underwrite housing developments at risk of not going ahead would be repurposed to "focus on supporting the sector to deliver affordable housing for purchase and rent on private land".
This Residential Development Response Fund was initially designed due to concerns COVID-19 would bring building activity to a stand-still. However, the problem didn't materialise.
Woods' office told interest.co.nz she'd have more to say on how the fund would be repurposed in "coming months".
Eaqub's case for an underwrite
In the meantime, those involved in the property sector are angling for regulatory - if not financial - support for the build-to-rent sector.
Sense Partners economist, Shamubeel Eaqub, who's part of a group that has been advising the Government on the matter, wants some of that $350 million to be used to underwrite build-to-rent developments.
This would see the Government cover rent costs if the purpose-built rental couldn't be tenanted.
To qualify for the underwrite, Eaqub suggests owners are required to either set rents at a certain percentage below market value, or restrict them from going up by more than consumer inflation.
Properties should also meet a certain quality standard to qualify.
Eaqub said build-to-rent properties would service low-income earners - a large portion of whom receive government support to cover their living costs.
Asked whether it was prudent for public money and limited building resource to be directed towards this cohort when there are 24,000 people with more acute needs on the public housing waitlist, Eaqub said having more stable and affordable rentals would prevent people from requiring public housing.
Build-to-rent would simply service a different part of the market.
Is there enough of a financial incentive?
Eaqub believed the reduced risk offered by the underwrite would provide enough of an incentive for developers/investors, even though yields would be lower than would otherwise be the case.
Already, rental yields have been suppressed as property prices (particularly at the lower end of the market) have increased at a faster rate than rents.
The number of towns/cities with indicative rental yields of 5% or more fell from 23 over the six months to December 2020, to 14 in the six months to March 2021, according to interest.co.nz's Rental Yield Indicator.
---
Get rid of those pesky ads! Find out how.
---
Meanwhile, the number of locations with yields under 4% increased from six to 13 over the same period.
Crockers chief executive Helen O'Sullivan didn't specifically call for a government underwrite for build-to-rent properties, but said the appeal for investors was that they could secure long-term tenants.
While demand for rentals is through the roof in the likes of Wellington, O'Sullivan said the same couldn't be said for parts of the Auckland market, for example, so security of tenure was attractive.
What's more, she said these sorts of properties would also only make up a part of an investor's portfolio, providing lower yields, but posing lower risk.
Request for build-to-rent to receive special tax treatment
Eaqub maintained there were a number of hurdles that would need to be crossed before build-to-rent could gain traction in New Zealand.
Firstly, he said it needed a legal definition.
From this point, it would need to be exempt from the new interest deductibility rules. The Government has proposed new builds be exempt, meaning the owner of a "new build" could continue deducting interest as an expense when paying tax.
The Government is still figuring out how to define a "new build". Even if a property is classed a new build for 20 years, the likes of the Property Council believe this isn't enough and wants a complete exemption.
The Property Council is also calling for the Overseas Investment Act to be changed to make it easier for foreigners to invest in build-to-rent developments.
However, Environment Minister David Parker said he wouldn't make the change, as there are already provisions in the Act for foreign investment, provided it's adding to the housing stock.
He said requests for rules to be loosened would simply make way for overseas speculators. See this story for more on this issue.