The average value of New Zealand homes is now $922,421, up 5.9% over the last three months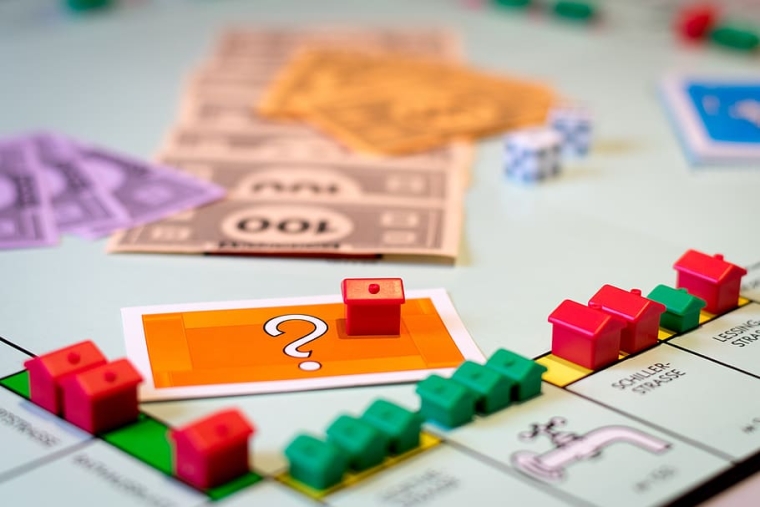 Residential property values are continuing to rise, with the average value of dwellings throughout the country increasing by $15,889 in July, according to the CoreLogic House Price Index (HPI).
The national average value of residential dwellings throughout New Zealand is now $922,421, up from $906,532 in June.
Over the three months to June the national average value increased by 5.9% and over the 12 months to June it increased by 24.8%.
However those growth rates are slowing.
July's monthly increase was 1.8%, unchanged from June but down from the 2.2% increase in May and 3.1% increase in April.
CoreLogic's head of research Nick Goodall said while the market was likely past its peak growth rate it can take some time to slow.
"The exceptional rate of growth witnessed following the economic recovery after the pandemic-induced lockdown was not sustainable," he said.
"However with an asset class the size of the residential property market, which now exceeds $1.54 trillion and remains attractive due to still low interest rates, any slowdown was destined to be gradual."
---
Supporting us gets rid of ads. Find out more.
---
According to the HPI the greatest growth over the three months to July occurred in Opotiki, with a 19.3% increase.
The lowest value growth was in Marlborough where it was unchanged over the three months to June.
See the chart below for the current average dwelling values in all districts throughout the country and their percentage changes over three and 12 months.
The comment stream on this story is now closed.
CoreLogic House Price Index

July 2021

 

 

 

 

 

 

Territorial authority

Average current value $

3 month change %

12 month change%

 

Far North

583,227

4.0%

19.5%

 

Whangarei

732,434

3.4%

26.6%

 

Kaipara

767,119

10.0%

27.0%

 

Auckland - Rodney

1,210,380

5.9%

22.6%

 

Rodney - Hibiscus Coast

1,167,483

5.1%

21.3%

 

Rodney - North

1,249,097

6.4%

23.4%

 

Auckland - North Shore

1,481,432

4.3%

19.4%

 

North Shore - Coastal

1,701,125

5.0%

20.8%

 

North Shore - North Harbour

1,409,497

5.2%

16.6%

 

North Shore - Onewa

1,214,312

3.1%

20.0%

 

Auckland - Waitakere

1,064,215

6.0%

24.1%

 

Auckland - City

1,537,572

4.9%

22.0%

 

Auckland City - Central

1,286,465

3.5%

17.1%

 

Auckland City - Islands

1,465,689

7.5%

29.0%

 

Auckland City - South

1,403,358

5.0%

23.8%

 

Auckland_City - East

1,948,191

5.9%

23.2%

 

Auckland - Manukau

1,151,517

4.7%

21.8%

 

Manukau - Central

908,404

4.9%

24.6%

 

Manukau - East

1,474,677

3.8%

21.9%

 

Manukau - North West

996,197

5.5%

20.5%

 

Auckland - Papakura

901,170

5.1%

23.6%

 

Auckland - Franklin

873,531

8.2%

24.0%

 

Thames Coromandel

1,084,811

10.6%

34.0%

 

Hauraki

574,178

14.9%

25.2%

 

Waikato

672,296

8.5%

25.6%

 

Matamata Piako

626,035

11.3%

18.7%

 

Hamilton

805,503

6.1%

26.8%

 

Hamilton - Central & North West

760,837

8.7%

28.5%

 

Hamilton - North East

973,143

4.4%

25.7%

 

Hamilton - South East

745,294

8.0%

25.5%

 

Hamilton - South West

733,567

5.3%

28.5%

 

Waipa

800,988

7.0%

23.8%

 

South Waikato

395,750

2.7%

23.1%

 

Waitomo

300,389

1.2%

16.5%

 

Taupo

771,840

10.9%

34.9%

 

Western BOP

885,310

7.0%

26.6%

 

Tauranga

994,708

7.9%

25.3%

 

Rotorua

650,546

1.9%

21.1%

 

Whakatane

679,145

3.3%

29.0%

 

Kawerau

384,638

2.7%

32.9%

 

Opotiki

523,867

19.3%

43.0%

 

Gisborne

591,320

2.1%

35.5%

 

Wairoa

365,057

4.3%

53.2%

 

Hastings

798,087

6.7%

34.5%

 

Napier

815,597

2.8%

31.8%

 

Central Hawkes Bay

539,996

6.7%

23.4%

 

New Plymouth

641,340

4.1%

24.8%

 

Stratford

446,378

5.4%

27.3%

 

South Taranaki

373,411

0.4%

28.8%

 

Ruapehu

371,496

7.1%

32.2%

 

Whanganui

520,415

7.3%

40.1%

 

Rangitikei

435,444

6.9%

38.3%

 

Manawatu

613,417

7.8%

30.4%

 

Palmerston North

714,036

8.3%

38.4%

 

Tararua

439,328

12.0%

47.6%

 

Horowhenua

606,334

8.1%

36.6%

 

Kapiti Coast

910,925

3.3%

35.0%

 

Porirua

932,837

6.0%

33.9%

 

Upper Hutt

871,942

6.6%

35.2%

 

Hutt

922,578

7.7%

34.3%

 

Wellington City

1,163,550

7.1%

30.0%

 

Wellington - Central & South

1,091,409

2.3%

23.1%

 

Wellington - East

1,276,199

11.4%

34.3%

 

Wellington - North

1,101,993

9.7%

33.7%

 

Wellington - West

1,332,332

6.4%

31.7%

 

Masterton

622,267

7.5%

39.8%

 

Carterton

673,421

3.6%

39.1%

 

South Wairarapa

822,729

8.4%

41.3%

 

Tasman

780,433

4.5%

20.9%

 

Nelson

789,468

5.0%

19.1%

 

Marlborough

677,901

0.0%

30.4%

 

Kaikoura

565,222

7.8%

17.4%

 

Buller

274,331

10.8%

32.7%

 

Grey

301,499

11.0%

23.7%

 

Westland

338,190

5.2%

17.8%

 

Hurunui

499,299

4.1%

22.9%

 

Waimakariri

582,143

9.0%

25.1%

 

Christchurch

644,628

8.4%

24.1%

 

Christchurch - Banks Peninsula

699,513

8.4%

29.4%

 

Christchurch - Central & North

746,167

8.1%

22.6%

 

Christchurch - East

495,564

8.1%

26.3%

 

Christchurch - Hills

898,717

11.1%

26.8%

 

Christchurch - Southwest

610,508

8.2%

23.6%

 

Selwyn

691,454

7.3%

21.8%

 

Ashburton

450,868

5.2%

17.1%

 

Timaru

448,625

2.7%

14.5%

 

MacKenzie

629,926

0.5%

5.5%

 

Waimate

360,612

8.9%

27.3%

 

Waitaki

428,748

4.2%

18.7%

 

Central Otago

678,583

4.4%

14.9%

 

Queenstown Lakes

1,385,126

7.1%

18.9%

 

Dunedin

664,560

4.5%

20.6%

 

Dunedin - Central & North

682,711

3.5%

21.1%

 

Dunedin - Peninsular & Coastal

623,493

6.8%

24.1%

 

Dunedin - South

628,257

3.7%

19.6%

 

Dunedin - Taieri

694,593

5.8%

20.1%

 

Clutha

371,452

12.6%

23.5%

 

Southland

423,741

8.9%

12.2%

 

Gore

360,674

5.4%

24.1%

 

Invercargill

437,590

2.8%

20.9%

 

 

 

 

 

 

Auckland Region

              1,310,305

5.0%

21.6%

 

Main Urban Areas

              1,047,988

5.8%

24.1%

 

Wellington Region

              1,040,290

7.1%

31.9%

 

Total NZ

                  922,421

5.9%

24.8%