Rent increases strongest in the central North Island, weak in Wellington with a big decline in Queenstown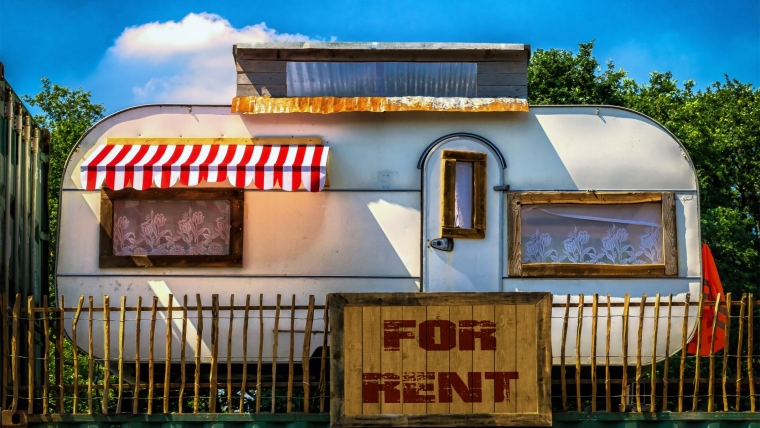 Average residential rents across New Zealand have increased by $37 a week over the last year with the national average now sitting on exactly $500 a week.
Rent data compiled by interest.co.nz from bond data collected by Tenancy Services, shows the national average rent increased from $463 a week in the second quarter of last year to $500 a week in the second quarter this year. That's up 7.9% for the 12 months.
The biggest increase in dollar terms was in Papakura in south Auckland, where the average rent shot up by $70 a week, followed by Napier +$68 and Tauranga +$60.
The most expensive rents in the country are on Auckland's North Shore where the average was $613 a week, up $20 a week compared to a year earlier.
There a now three districts where average rents hit the $600 a week mark in the second quarter of this year, all of them in Auckland - North Shore, Rodney and Papakura.
A year ago there were none at $600 or more.
The biggest increases in percentage terms have occurred in the central North Island, where the annual increases have ranged from 12.3% in Hastings to 15.6% in Whanganui.
There were also five districts where average rents declined compared to a year ago - Central Auckland, Kapiti, Porirua, Upper Hutt and Queenstown-Lakes.
The biggest decline was in Queenstown-Lakes where it fell from $567 a week in the second quarter of last year to $520 in the second quarter of this year. That's a drop of $47 a week (-8.2%).
The decline of $3 a week in central Auckland was marginal and probably indicates rents in Auckland's central suburbs, which include the CBD, are  flat overall.
Compared to the rest of the country, rental growth was softest in the Wellington region, with small annual declines in Kapiti, Porirua and Upper Hutt and equally modest rises in Lower Hutt and Wellington City.
See the table blow for the annual changes in average rents in most major urban districts throughout NZ.
The comment stream on this story is now closed.
Average Weekly Residential Rents

June Quarter 2020 - June Quarter 2021

 

June 20

June 21

$ Change

% Change

Whangarei District

440

489

49

11.2%

Rodney District

557

600

43

7.8%

Waitakere City

540

570

30

5.6%

North Shore City

593

613

20

3.4%

Auckland City

550

547

-3

-0.6%

Manukau City

550

593

43

7.9%

Papakura District

530

600

70

13.2%

Franklin District

490

543

53

10.9%

Hamilton City

447

470

23

5.2%

Tauranga District

508

568

60

11.8%

Rotorua District

417

474

58

13.8%

Napier City

440

508

68

15.5%

Hastings District

442

497

54

12.3%

New Plymouth District

387

439

52

13.4%

Palmerston North City

387

443

57

14.7%

Wanganui District

345

399

54

15.6%

Kapiti Coast District

469

461

-8

-1.8%

Porirua City

511

509

-2

-0.3%

Upper Hutt City

482

476

-7

-1.4%

Lower Hutt City

496

504

8

1.5%

Wellington City

536

546

9

1.7%

 

 

 

 

 

Ashburton District

339

371

32

9.4%

Christchurch City

395

422

27

6.8%

Rangitikei District

322

337

15

4.7%

Selwyn District

471

502

31

6.6%

Timaru District

337

357

20

5.9%

Nelson City

430

460

30

7.0%

Queenstown-Lakes District

567

520

-47

-8.2%

Dunedin City

390

407

17

4.3%

Invercargill City

317

355

38

11.9%

 

 

 

 

 

New Zealand

463

500

37

7.9%