Government avoids 'over-taxing' property investors by allowing interest deductions on taxable sales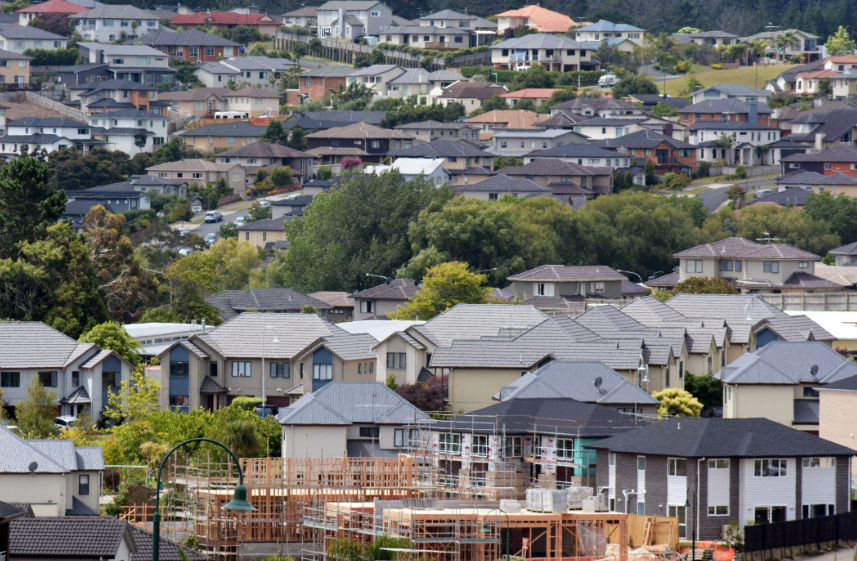 Inland Revenue says the Government's draft interest deductibility rules ensure residential property investors are not "over-taxed".
Under the proposed new rules, most investors will no longer be able to write off interest on their mortgages as an expense when paying tax annually.  
But, if investors are taxed when they sell their property, under the bright-line test for example, they will be able to deduct this interest.
The Government confirmed this on Tuesday when it released draft legislation outlining the rules. The rules are due to start being phased in over four years from Friday, ahead of them being passed into law in early 2022.
Example
Let's say an investor buys a property today for $1 million and sells it in eight years' time for $1.5m.
Because they on-sold within 10 years, they would have to pay income tax on any gains under the recently extended bright-line test.
So, they'd take the $500,000 gain and subtract any expenses to get the taxable amount. One type of expense they would be able to subtract is interest on their mortgage.
If, over the eight years they owned the property, they spent $100k on interest and $100k on other expenses, they'd have to pay tax on $300k ($500k gain - $200k expenses).
So, they'd be able to deduct all their interest in one go when they pay tax on their sale, even though they couldn't deduct this interest every year for the eight years prior.
The amount of interest the investor would be able to deduct at the point of sale would be limited to the gain on the sale. 
The Government considered banning interest deductions at the point of a taxable sale, but decided this would be an overkill.  
Chartered Accountants Australia New Zealand tax lead John Cuthbertson said it comes down to timing. Investors will still need to consider whether they have the cashflow to pay more tax annually, even if they know they can use interest payments to reduce their tax bill when they sell their property. 
What if an investor suffers a loss when they come to sell?
Let's say that $1m property in the example above was only sold for $150k more than it was bought for, and the interest expense was still $100k and other expenses $100k. The loss on that sale would then be $50k ($150k gain - $200k expenses).
This loss would only be able to be offset against the investor's property-related income for tax purposes - not all their income (eg income from wages, shares, etc).
Inland Revenue's warning
Inland Revenue, in its Regulatory Impact Statement prepared for the Government, said the interest deductibility rules would "require taxpayers to retain comprehensive records of interest expenditure incurred over the period of ownership of the property for a longer period than otherwise required to by law".
"Investors who know that the sale will be taxable will keep all records to ensure they can claim their interest deductions. For investors who are not expecting to be taxable on sale, best practice may be to maintain comprehensive records throughout the period of ownership," it said.
Inland Revenue, which opposed the interest deductibility policy entirely, said it would result in high compliance and administration costs for an estimated 250,000 taxpayers and erode the coherence of the tax system.
Background
The removal of interest deductibility means that from October 1, 2021, interest will not be deductible for residential property acquired on or after March 27, 2021. For properties acquired before March 27, 2021, investors' abilities to deduct interest will be phased out between October 1, 2021 and March 31, 2025.
New builds are exempt from the interest deductibility rules for 20 years from the time a Code of Compliance Certificate is issued. For more on this, see Tuesday's story.
Under the bright-line test, investors need to pay income tax on any gains made by on-selling houses within set timeframes.
For investment property bought on or after March 27, 2021, the "bright-line" period is 10 years. For property bought between March 29, 2018 and March 26, 2021, the period is five years, and for property bought between October 1, 2015 and March 28, 2018, the period is two years.
Investors who buy/bought new builds from March 27, 2021 only need to pay income tax if they on-sell within five years.