Barfoot & Thompson's September sales volumes down 40% on September last year, prices also tumble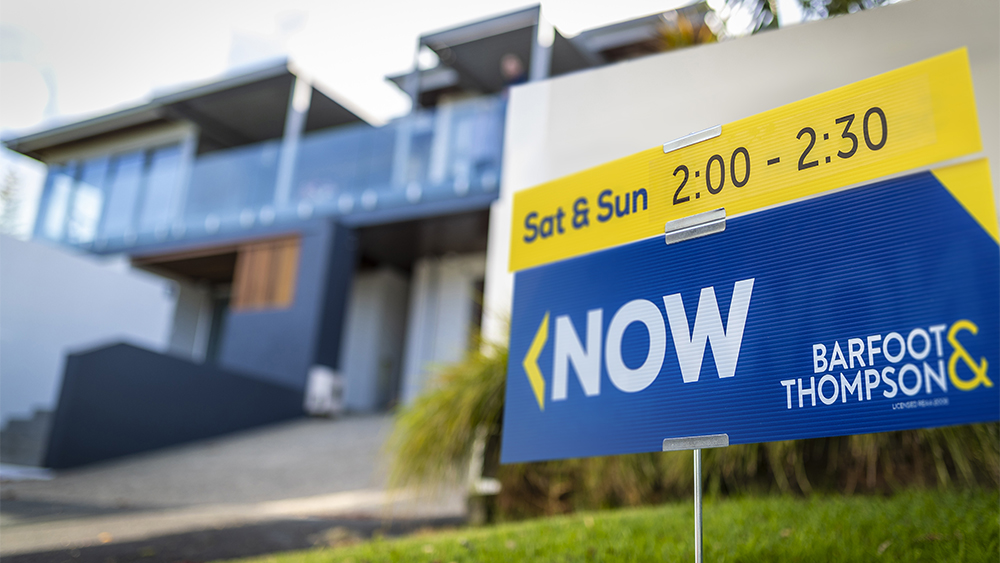 Sales and average selling prices at Auckland's largest real estate agency both took a sharp dip in September.
Barfoot & Thompson recorded 666 unconditional sales in September, down from 1020 in August (-35%) and down from 1099 (-40%) in September 2020.
The average selling price was $1,132,552 in September, down $49,044 from $1,181,596 in August.
It was the second month in a row that Barfoot's average selling price has declined and means it's now down by $51,050 since it peaked at $1,183,602 in July.
The median selling price was $1,100,000 in September, down by $30,000 from its August peak.
However the total number of homes the agency had available for sale increased from 2601 in August to 2727 in September.
The decline in sales numbers was expected given that Auckland was in lockdown during September, which prevented normal marketing activity such as professional photography, in person viewings and open homes.
Although September's sales were down 40% versus September last year, they were only down 14% compared to September 2019 and were just above the 659 sales achieved in September 2017, although the September 2017 figures were affected by that year's General Election.
The decline in prices was more of a surprise.
"The restrictions and restraints on open homes and viewings had a major impact on sales volumes and trading patterns, and these in turn resulted in both the median and average sales prices edging lower," Barfoot & Thompson Managing Director Peter Thompson said.
"The average and median price declines had more to do with apartment sales and the price categories in which sales occurred, than buyer resistance to market prices," he said.
Thompson said the Auckland lockdowns were also having a negative impact on the incomes of people working in the real estate industry.
"The lockdown is having a major impact on the livelihoods of those involved in the real estate profession, including those that provide support services such as photography, video, staging, valuations and building reports," he said.
The comment stream on this story is now closed.
You can have articles like this delivered directly to your inbox via our free Property Newsletter. We send it out 3-5 times a week with all of our property-related news, including auction results, interest rate movements and market commentary and analysis. To start receiving them, go to our email sign up page, scroll down to option 6 to select the Property Newsletter, enter your email address and hit the Sign Me Up button.