Overseas interest in NZ properties remains low and not likely to improve much - Tony Alexander/REINZ survey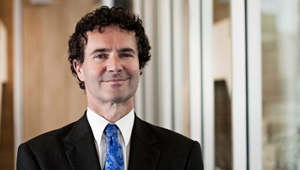 There has been a substantial jump in the number of people requesting market appraisals from real estate agents, but buyer interest from overseas is continuing to decline.
The latest survey of real estate agents by economist Tony Alexander and the Real Estate Institute of New Zealand, undertaken at the end of September, shows a sharp jump in appraisal requests. This comes after five consecutive months in which the number of requests for appraisals declined.
"This is the strongest result since October last year and could be an early sign that more people are thinking about placing their property on the market," the survey's report said.
On the demand side, the survey found the number of buyer enquiries from overseas was continuing to decline.
"Unlike virtually all of our other main gauges of market strength, there is no improving trend in place [for overseas buyers] since the April-May period," the report noted.
"The popular belief remains that when the borders open up a wave of Kiwis will come back to New Zealand and that right now as they queue for MIQ spaces, they are online searching for a property to live in.
"However, given that many people bidding for MIQ spaces are already in New Zealand and wanting to secure their return before booking an overseas trip, and given the high demand and rising wages being offered offshore for staff, the extent of this wave is likely to be much smaller than people believe," it said.
The survey also found that buyer interest from investors remained in negative territory.
Agents were also seeing fewer people at open homes and auctions, although that was not surprising given the lockdown restrictions the market has been facing.
The comment stream on this story is now closed.
You can have articles like this delivered directly to your inbox via our free Property Newsletter. We send it out 3-5 times a week with all of our property-related news, including auction results, interest rate movements and market commentary and analysis. To start receiving them, go to our email sign up page, scroll down to option 6 to select the Property Newsletter, enter your email address and hit the Sign Me Up button.