Barfoot & Thompson's auctions last week achieved a 71% sales rate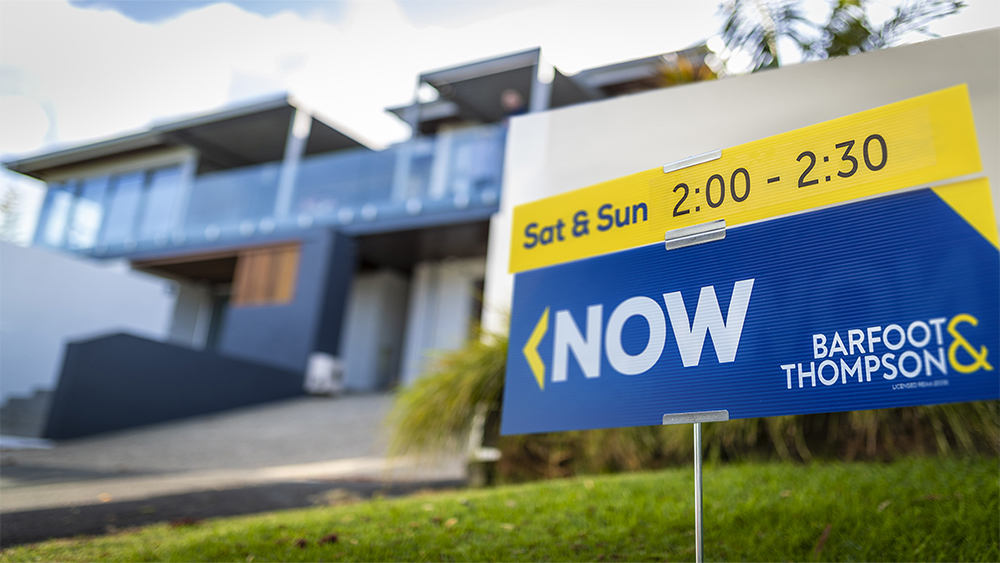 The number of residential properties being auctioned by Barfoot & Thompson continues to rise, even though Auckland remains in Level 3 lockdown.
The city's biggest real estate agency auctioned 161 properties last week, up from 141 the previous week and just 70 the week before that. 
Although there was a sharp downturn in activity in Barfoot & Thompson's auction rooms when Auckland initially went into the latest lockdown, that bottomed out at 16 properties auctioned in the week of September 18-24 and has steadily increased since.
The sales rate has remained elevated during lockdown, with 115 of the 161 properties offered at auction last week selling under the hammer, giving an overall sales rate of 71%.
Around the Auckland districts the sales rates ranged from 59% in Manukau to 85% in Franklin last week.
See the table below for the district-by-district breakdown.
The comment stream on this story is now closed.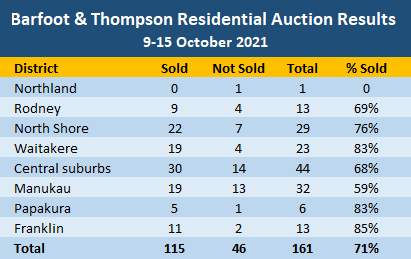 You can have articles like this delivered directly to your inbox via our free Property Newsletter. We send it out 3-5 times a week with all of our property-related news, including auction results, interest rate movements and market commentary and analysis. To start receiving them, register (it's free) and when approved you can select any of our free email newsletters.