Overall sales rate at Barfoot & Thompson's auctions drops to 43%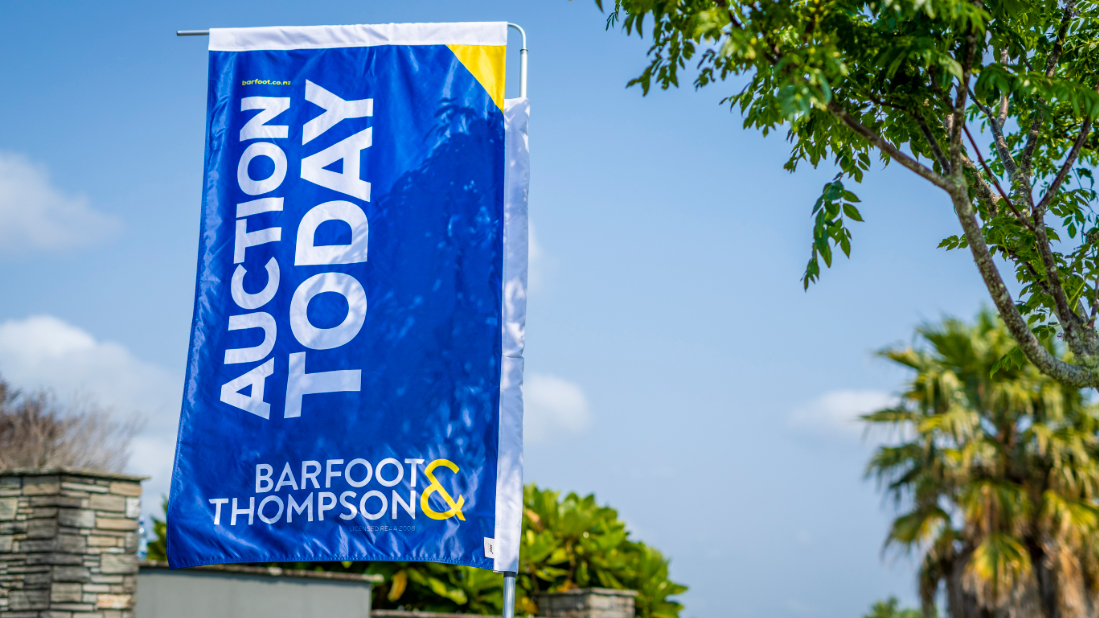 Activity remains robust at Barfoot & Thompson's auction rooms with 349 properties going under the hammer last week, but the sales rate has been in steady decline with less than half selling under the hammer at last week's auctions.
Of the 349 properties offered,149 were sold under the hammer, giving an overall sales rate of 43%, with the rest being passed in for sale by negotiation.
Around the Auckland region, properties in Rodney had the lowest sales rate at 30%, while those in Franklin had the highest sales rate at 77%.
However, Franklin was the only district where the sales rate was above 50%. (See the table below for the full district breakdown).
Last week was the sixth straight week that the overall sales rate has fallen at Barfoot's auctions, with the weekly sales rates listed blow:
16-22 October 68%
23-29 October 67%
30 October - 5 November 62%
6-12 November 59%
13-19 November 54%
20-26 November 50%
27 Nov - 3 December 43%.
Details of the individual properties at all of the auctions monitored by interest.co.nz and the results achieved, are available on our Residential Auction Results page.
The comment stream on this story is now closed.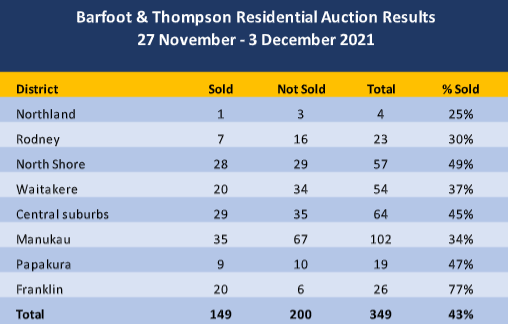 You can have articles like this delivered directly to your inbox via our free Property Newsletter. We send it out 3-5 times a week with all of our property-related news, including auction results, interest rate movements and market commentary and analysis. To start receiving them, register here (it's free) and when approved you can select any of our free email newsletters.