The real estate industry has been one of the biggest beneficiaries of the Reserve Bank's low interest rate polices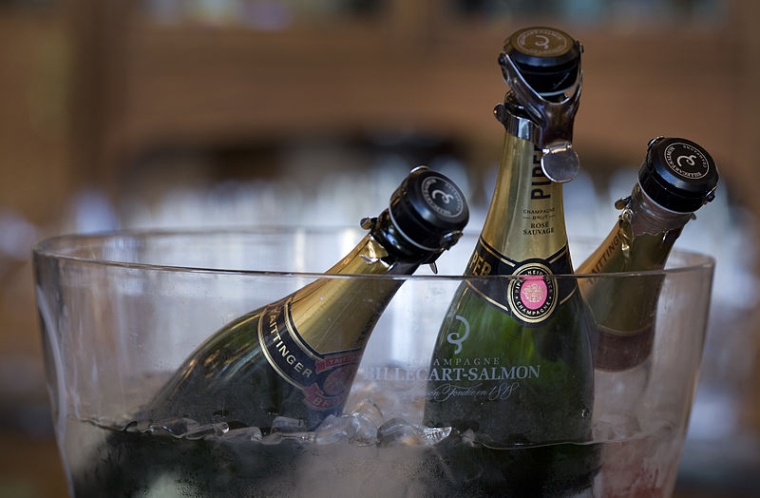 The real estate industry had an absolute stunner of a year in 2021, earning record sales commissions in spite of the challenges thrown down by the Covid pandemic.
Interest.co.nz estimates that the industry earned $2.34 billion in gross residential sales commissions in 2021, a 22% increase compared to 2020 and up a staggering 51% compared to 2019.
That suggests the real estate industry has been one of the main beneficiaries of the Reserve Bank's policy of slashing interest rates for much of 2020 and 2021, which sent the housing market into overdrive.
Although the growth in commissions has occurred across the entire country, it has been especially strong in the Auckland market.
Between 2018 and 2021 the estimated gross commissions earned on property sales in the Auckland region increased by 83%, while estimated commissions on sales in the rest of the country increased by 36% over the same period.
In 2018, property sales in the Auckland region produced 38% of the industry's total estimated residential commissions but by 2021 that had increased to 45% of the industry total - the graph below shows the trend.
The growth in Auckland revenues has mainly been driven by strong growth in the number of sales for most of the last two years, assisted by rapidly rising prices which have pushed up average commission levels.
Those two factors combined supercharged the estimated earnings in the Auckland region compared to the rest of the country, which experienced more modest growth.
But in the rest of the country (excluding Auckland) sales volumes have largely been flat for the last two years, so although prices outside of Auckland have also been on the rise, commission growth has been more modest.
However 2021 was a year of two halves for the real estate industry, with sales much stronger in the first half of the year than the second, which pushed down estimated commission levels in the second half of the year.
That trend was evident in most of the country and combined with other headwinds the industry is facing such as rising interest rates and tighter mortgage lending restrictions, could suggest that the industry's golden run of late is coming to an end.
Still, $2.34 billion is nothing to sniff at.
It would buy a lot of BMWs and Audis.
The comment stream on this story is now closed.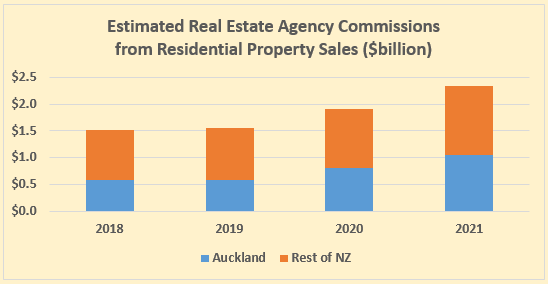 You can have articles like this delivered directly to your inbox via our free Property Newsletter. We send it out 3-5 times a week with all of our property-related news, including auction results, interest rate movements and market commentary and analysis. To start receiving them, register here (it's free) and when approved you can select any of our free email newsletters.