More properties being passed in at the Canterbury auctions, suggesting the cooling market is now nationwide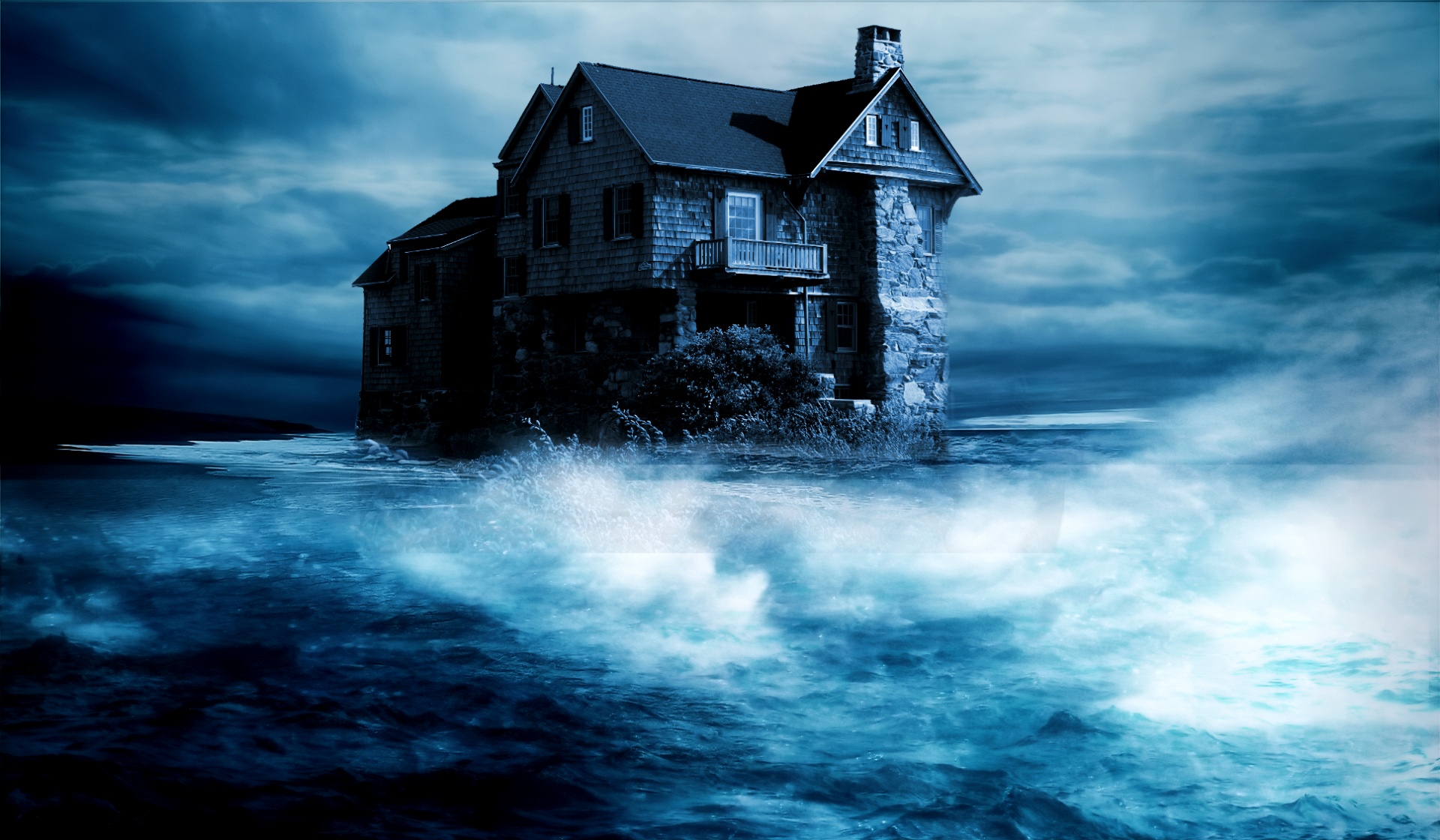 Residential auction activity declined significantly at the latest auctions, with interest.co.nz monitoring just 206 auctions last week (16-22 April), down from 331 the previous week.
The auction sales rate also slipped back, with 59 properties selling under the hammer, giving an overall sales rate of 29%, down from 32% the previous week.
Probably the most significant change was the slide in the overall sales rate at the Canterbury auctions, which slipped under 50%, down from 59% the previous week.
Canterbury has had some of the most buoyant auction activity in the country for some time, and the fact that more properties were passed in than were sold under the hammer last week, suggests that the cooling in auction activity that began in Auckland has now spread nationwide.
Although the percentage of auction sales was high in some provincial centres last week, their total auction numbers were probably too low to draw meaningful conclusions form the results.
However, last week was a short week wedged between two long weekends, so a downturn in auction activity should not have come as a surprise.
Even so, the overall sales rate of 29% last week, with less than a quarter of the properties selling under the hammer in the major markets of Auckland, Waikato and Bay of Plenty, suggests the market could be hunkering down for a long winter.
Details of the individual properties offered at all of the auctions monitored by interest.co.nz and the results achieved, are available on our Residential Auction Results page.
The comment stream on this story is now closed.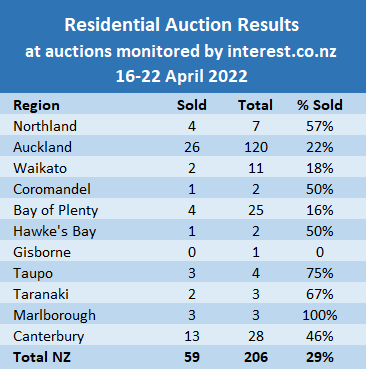 You can have articles like this delivered directly to your inbox via our free Property Newsletter. We send it out 3-5 times a week with all of our property-related news, including auction results, interest rate movements and market commentary and analysis. To start receiving them, register here (it's free) and when approved you can select any of our free email newsletters.