Just under a quarter of properties selling under the hammer at auction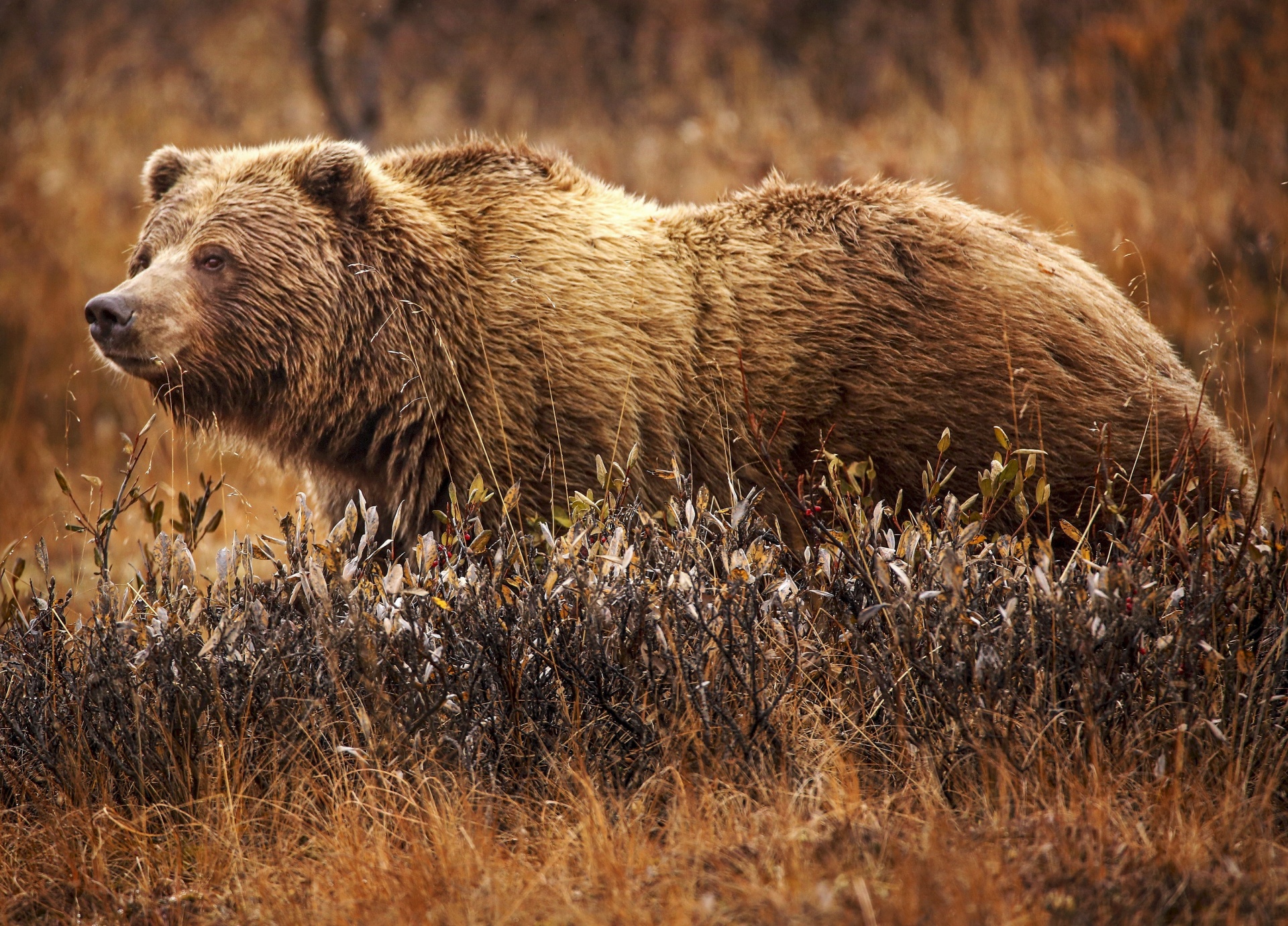 The bears have taken charge in the auction rooms and we don't mean Paddington, Winnie-the-Pooh or Teddy.
These are mean and nasty market bears and their presence is clearly having a chilling effect at real estate auctions around the country.
Last week interest.co.nz monitored 166 residential property auctions throughout New Zealand. Sales were achieved on just 40 of those, giving an overall sales rate of 24%.
That means just under a quarter of the properties going to auction are selling under the hammer.
Even in Canterbury where auction activity has been particularly resilient compared to most of the country until now, the bears were on the loose, pushing the sales rate down to 27%.
In Auckland the overall sales rate was 20%, with the sales rates in Waitakere slumping to 9%, and it hovering barely above that in the city's leafy inner suburbs and Manukau which both had sales rates of 10%.
The chart below shows the results in each district where auctions were monitored, while the details of individual properties offered at all of the auctions monitored by interest.co.nz, including the prices achieved on the properties that sold, are available on our Residential Auctions Results page.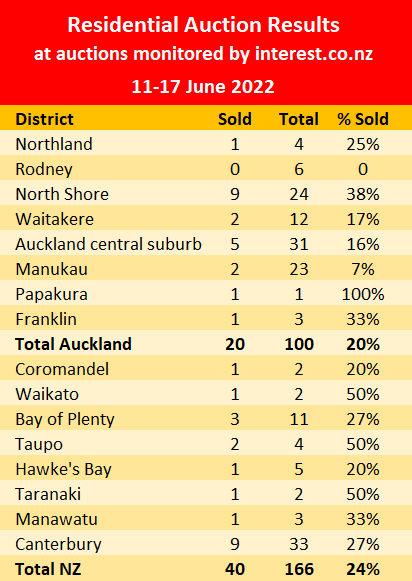 You can have articles like this delivered directly to your inbox via our free Property Newsletter. We send it out 3-5 times a week with all of our property-related news, including auction results, interest rate movements and market commentary and analysis. To start receiving them, register here (it's free) and when approved you can select any of our free email newsletters.