Vendors with more realistic price expectations are making it easier to close the gap between asking and selling prices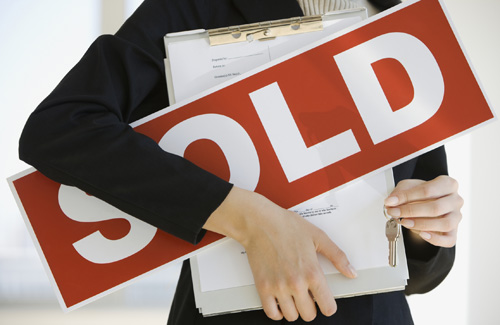 Vendors reducing their asking prices to meet the market has probably been one of the biggest influences on the residential property market this year.
When the monthly average asking price figures from property website Realestate.co.nz are compared with the median selling price figures for the following month from the Real Estate Institute of New Zealand (REINZ), it shows the gap between the two has been steadily narrowing.
Although average and median prices are compiled differently, it is the monthly trends for each that are important and allow a comparison to be made.
The graph below shows both sets of figures, with Realestate.co.nz's average asking prices form January to August compared with the REINZ's median selling price from February to September.
While both follow a roughly similar trend, the most noticeable feature is that the gap between the two has narrowed, and this is mainly due to a decline in asking prices.
In January this year the average asking price was $882,386, while the median selling price the following month was $762,000. That's a difference of $120,386 (-13.6%).
That difference between the two steadily narrowed and by September the gap had declined to $70,144 (-8.2%).
That suggests vendors have been getting more realistic in their price expectations, and consequently the gap between asking and selling prices is becoming easier to close.
The comment stream on this story is now closed.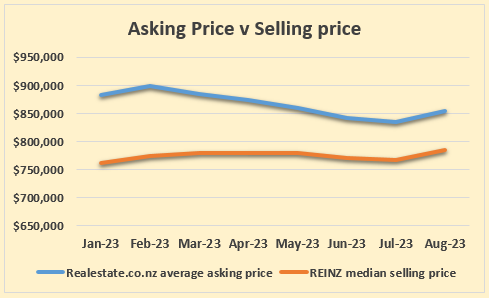 You can have articles like this delivered directly to your inbox via our free Property Newsletter. We send it out 3-5 times a week with all of our property-related news, including auction results, interest rate movements and market commentary and analysis. To start receiving them, register here (it's free) and when approved you can select any of our free email newsletters.