Opinion: Neville Bennett explains why mortgage borrowers are suckers that need more creditor friendly laws and low rate, very long term fixed mortgages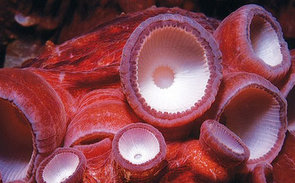 By Neville Bennett
There are times when I feel that home buyers, who mortgage themselves to the hilt, are suckers.
There are a dozen reasons:
Reason #1. They assume that housing is not too risky. But I will show that it is risky, and there is a bust every generation.
Reason #2. Kiwis are over-exposed to property. Compared to other countries New Zealand households invest the highest proportion of their assets in the housing market.
Reason #3.  In other countries it is regarded as prudent to have a diversified portfolio, with substantial foreign assets to lessen the risk of living in a small, relatively undiversified economy.
Reason #4. Housing assets incur high transaction costs compared to bonds. Selling is hit-and-miss as prices are inferred from 'comparable' transactions. The market is illiquid, and many sellers have to wait for an extended period to clinch a deal. Some deals fall through because the buyer's circumstances change … and so on.
Reason #5. There is a timing risk. It is best to time buying when it is a 'buyers' market when one can do proper assessment in a languid market where sellers get increasingly realistic. We tend to wait until hysteria rises into a 'sellers' market and we sometimes rush in and make silly offers because we fear being gazumped and  missing out in a rising market.
Reason #6. We sometimes get a valuers opinion but rarely get an engineer or similar to check out the building and its land. People take huge risks in this area but perhaps it is  a good idea to find out if the house needs re-wiring, is riddled with dry rot, and the land is prone to liquefaction, slippage, flood and bombardment by malevolent rocks.
Reason #7. We particularly prize dangerous locations and pay a premium to live by a river, seaside, or on a cliff or a delicious fault line. The earthquake has destroyed the most valuable houses by a Fendalton stream or the sea views on the hills. I am amazed that we tolerate settlements in floodplains and new residential homes on arterial roads.
Reason #8. Mortgages are a form of leverage. One pays a deposit and then borrows the rest of the purchase price. It is a kind of speculation, although most home buyers would object to that term. Perhaps they think that buying a residence is morally superior to other forms of real estate activity. My point is that leverage is risky and if you operate leverage in other investments you usually have options to reduce your exposure. But you are stuck with a house, even if it has a huge fall in value.
Reason #9. Mortgages could be buyer-friendly but are in fact creditor-friendly. If the mortgagee fails to meets their payments, the creditor can demand the full repayment of the contract. In other jurisdictions, the debtor can walk away and forfeit their home when the equity position is negative. Americans talk about 'jingle mail' when lots of keys are posted back to banks. In NZ the mortgagee is responsible for the full loan and cannot walk away.
Reason #10. Mortgagees assume a huge 'location" risk. Typical dangers are the neighbourhood goes down: imagine the effect of bikies moving next door. Houses can lose relative value too through planning changes: your house is threatened by a new motorway. Perhaps the local schools lose prestige. We Christchurch people have found many problems with home ownership in an earthquake-ravaged area. As new insurances are not being issued, buying houses is problematic: the liquidity risk of being able to sell has increased.
Reason #11. Mortgagees assume most of the risk of a sustained increase in interest rates. This can be very nasty. When I bought my present house, it had a mortgage at 11% p.a. Shortly afterwards it was cranked up to 22%.
Reason #12. A Reserve Bank study said the banks could easily assume the interest-rate risk but they heap it on customers. Denmark for example has long term, fixed rate mortgages with low-cost options to modify terms. Few people know that. We  have not demanded change - we are suckers.
Exposition
While I have raised points against housing, I must balance it with the positives. Housing assets provide shelter and often access to other nearby amenities. Moreover, historically it has been an appreciating asset, partly because taxation is low on houses.
Prices have not dropped in the last decades except in inflation-adjusted terms. Our banks stand out internationally because housing is a large part of their assets. It used to be around 20% of assets but has risen to 50%. Thus the household and banking system are very exposed to housing. Is this too many eggs in one basket?
We ought to be aware that NZ houses declined by 37% in inflation-adjusted terms from 1973-1980. I remember the eighties with horror as my mortgage rate was 22% at its height; although I had a high salary, life was tough.
Housing busts are deeper and last longer than share market busts because households and banks have bigger holdings of housing assets than of shares. Another problem is that building demand collapses, and this lowers GDP. A housing bust leads to banking busts: a pattern that has occurred repeatedly across a wide range of countries.
Banks are drawn into excessive exposure to housing because it tends to be more profitable than other assets. Their return is called the 'weighted average margin' for mortgages. An interesting point is that NZ banks increased their exposure while the margin was falling. Perhaps they thought the risk was diminishing. It has been suggested banks had 'disaster myopia' in underestimating their vulnerability to shocks.
The market is vulnerable to shocks which will tend to drive up interest rates.
The cause could be a pandemic, terrorist interruptions of travel, natural disasters, even a cyber attack. There is a probability that the major powers may blunder in their macroeconomic policy and disrupt markets, driving up interest rates. The worst that could happen is a double whammy of a shock resulting in high interest rates at a time of increasing unemployment. If Australia has big shocks they could be quickly transmitted here via our banking system.
There could be defaults on mortgages following a shock. The banks are ready: "the time it takes to enforce a debt contract and the cost of enforcement are significantly lower in NZ than in other high income countries." according to the RBNZ (page 31).
Banks have strong shock-absorbers. These include earning, reserves and capital which are high by international standards. Their biggest risk is funding which tends to be short-term and vulnerable to rapid change.
In contrast, households have fewer buffers.
The US has many debtor-friendly laws while NZ law is more creditor-friendly: Kiwis cannot get relief from creditors simply by forfeiting their homes as they will be pursued for the shortfall. We keep tightening up financial compliance but it always supports the institutions. Perhaps we should have a look at some American practices which are more consumer friendly.
Americans have less interest-rate risk as they usually get 30 year mortgages at fixed rates. In NZ households take interest rate risk as rates change quickly and long-term mortgages are rare. A visiting American research fellow has observed: "the allocation of interest-rate risk to households seems inappropriate and inefficient. Financial institutions can support or transfer this risk in capital markets at much lower cost that households can hedge it". Ibid page 45.
NZ should be more like Denmark.
It has long-term, fixed rate mortgages, incorporating low cost prepayment opportunities. We should have them too, but we are suckers.
--------------------------------
* Neville Bennett was a long-time Senior Lecturer in History at the University of Canterbury, where he taught since 1971. His focus is economic history and markets. He is also a columnist for the NBR.
nevillebennett@clear.net.nz
www.bennetteconomics.com