Kevin Podmore bankrupts himself as St Laurence trustee moves to enforce NZ$20 mln personal guarantee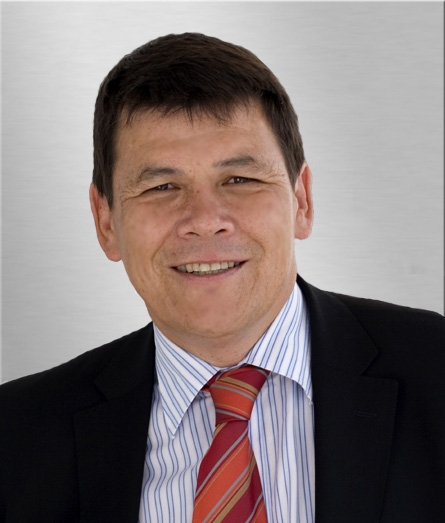 Former St Laurence managing director Kevin Podmore has declared himself bankrupt after a proposal he put to the property lender's trustee Perpetual Trust, in relation to a NZ$20 million personal guarantee to investors, was deemed unacceptable by Perpetual.
Matthew Lancaster, head of corporate trust at Perpetual, told interest.co.nz Podmore's proposal wasn't acceptable. This means the trustee has proceeded with enforcement action against Podmore.
"He himself has made himself bankrupt and that happened yesterday," Lancaster said. "We'll be putting the three corporate guarantors into liquidation."
Podmore's guarantee was made to St Laurence secured debenture holders when they approved his moratorium proposal in 2008. Under the guarantee Podmore pledged to cough up NZ$20 million if St Laurence was placed in receivership or liquidation and 15 months later there was a shortfall in repaying debenture holders. St Laurence was placed in receivership in April 2010, there's a significant shortfall and the 15 months has run out.
"It doesn't appear there's much in the way of assets in any of the entities including (Podmore) himself," Lancaster said. "But at least we're in a position with the Official Assignee and the liquidators to be able to test that as much as possible."
The three companies party to the guarantee are Auguste Albany Limited, Auguste Finance Limited and Neuhaus Stonefields Limited. The only other director of them, aside from Podmore, is Aeneas Edward O'Sullivan.
An insolvent St Laurence was tipped into receivership by Perpetual on April 29 last year owing 9,431 secured debenture holders NZ$212 million in principal and NZ$27.1 million in interest after Perpetual rejected a proposed debt-for-equity swap from Podmore.
Receivers Barry Jordan and David Vance's most recent estimate is for a total return to secured debenture holders near the low end of a 15 cents to 22 cents in the dollar range.  Under the receivership they've got back 12c in the dollar through two repayments so far. Prior to the receivership, they separately got back 10c in the dollar during the company's moratorium on repayments meaning, in total, secured debenture holders won't get back more than a third of their money.
In their latest receiver's report Jordan and Vance say Podmore made a small settlement offer towards his guarantee, but this was rejected. They say they aim to make a third repayment to secured debenture holders  in either March or April next year with a final distribution following towards the end of 2012 or in early 2013.
According to PricewaterhouseCoopers' independent appraisal of the St Laurence moratorium plans, the guarantors' shareholder funds didn't meet the NZ$20 million threshold at the time of their 2008 report. In April last year Podmore, who received NZ$450,000 annual pay from St Laurence, told interest.co.nz the shareholder funds were only worth about NZ$4 million and his personal assets were "minimal" because all his wealth had been tied up in St Laurence.
The Financial Markets Authority is investigating St Laurence's demise.
(Update adds link to latest receiver's report & comments from it.)