Department of Building and Housing recommends policy changes to make it easier to build medium density housing in Auckland to help with shortage, affordability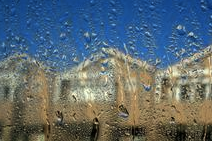 By Alex Tarrant
Auckland needs to build more townhouses and low rise apartments, and allow more house building on its fringes to help the city overcome its supply and affordability problems, the Department of Building and Housing says.
Meanwhile, the level of high-density development wished for by the Auckland Regional Council when it introduced the city's current urban limits in 1999 did not eventuate to any scale, the Department said. The council's plan to allow for 25% of development over the next 30 years to occur outside the existing urban limits should be reviewed, and the council should work closer with the private sector on development capacity and density targets.
Department projections indicated new nationwide construction volumes in the order of around 20,000–23,000 housing units per year were required over the next five years to keep pace with demographic and other changes in the market. However, average building consent volumes over the last three years had been below 15,000 dwellings per year, meaning action was required to help tackle the country's housing shortage.
That shortage was most evident in Auckland, which needed 10,000 new homes built every year to meet expected growth rates. Current activity levels were about half that, the Department said.
Releasing its post-election briefing to Minister-outside-Cabinet Maurice Williamson, who retained the post from the previous term, the Department said there needed to be changes made to the Resource Management Act and consenting processes to facilitate more medium-density development, as well as redevelopment of existing urban areas. New Zealand home buyers also needed to change their attitudes toward medium-density housing.
"There is a noticeable gap in the market (particularly in Auckland) in the availability of medium-density housing (ie, attached dwellings, terraced housing, low-rise apartments) and a lack of choice at the affordable end of the market," the department said.
"Increasing the demand for multi-unit housing would rely on people's preferences changing. It would be assisted by providing developments that include the attributes of detached housing within new, more intensive housing types and additional benefits that enable households to make trade-offs," it said.
New Zealanders generally preferred stand-alone family homes, the Department said. More intensive housing was perceived to be of poor quality, less private, and was more difficult to plan and build due to consenting issues and more complex construction requirements.
RMA changes
There needed to be changes to the RMA and consenting process to facilitate redevelopment in existing urban areas and consents of medium-density developments.
"The Department is not convinced that the existing, "effects-based" Resource Management Act 1991 (RMA) is conducive to achieving effective and lower-cost urban development outcomes, particularly for larger scale development or redevelopment areas. An enhanced regulatory role for spatial planning could help to reduce the amount of regulation and design review underlying current planning regimes," the Department said.
Reduction in regulatory costs through more streamlined processes and certainty of regulatory outcomes would also reduce supply-side rigidities.
"The typical timeframe for making plan changes to bring greenfield land on stream for residential building (from feasibility and set-up to construction) is on average around five years, although the Department is aware of instances where this has taken 10-plus years. This is largely due to the hearing and appeals process," the Department said.
The urban richies don't like it
Community resistance was also a barrier to redevelopment and infill in New Zealand's major cities.
"This is particularly so in inner-Auckland, where land values support higher-density redevelopment, but where local communities are generally affluent, vocal and resistant to perceived changes to lifestyle and reductions in property values. Developers tend to focus on greenfield developments as they are more simple and face less community opposition," the Department said.
Enhancing the capability of institutions to accumulate green/grey/brownfield land holdings for redevelopment could also improve the supply-side environment. The objective would be to help drive supply, including intensification, through the accumulation of land holdings, potentially in partnership with private sector developers, it said.
Auckland the focus
Many of the building and housing challenges facing the rest of the country were magnified in Auckland. They included housing supply; urban development; homeownership affordability; rental affordability; social housing provision; and leaky home remediation, the Department said.
It summed up the situation in Auckland as:
Auckland is one of New Zealand's most unaffordable cities. Its median sale price for residential property is well above those of Wellington, Canterbury and New Zealand as a whole.
Auckland needs around 10,000 new houses per annum to meet projected growth rates. Current activity levels are around half the volume required.
The introduction of the metropolitan urban limits (MUL) policy in 1999 led to an increase in the price of land inside and just outside the MUL. The level of higher-density development envisaged by the Auckland Regional Council did not eventuate to any scale.
Rents in Auckland are significantly higher than across New Zealand. Within Auckland, Central and North Auckland rents are higher than in South Auckland.
The Department was wary of the Auckland Council's draft spacial plan, which it said included;
a new rural urban boundary, which allows for 25 percent growth over 30 years to occur outside existing MULs
provision for new development areas (of about 6000ha) for residential and business growth, with a commitment to best-practice urban design and a range of densities and housing types
ensuring 20 years' development capacity (of land) is available through five years' unconstrained capacity, with a further 15 years' capacity planned
a clear direction for the sequencing of growth and development over 30 years, including prioritising eight growth areas in the Plan's first three years.
"The Department remains cautious about the ability of the proposed urban form to accommodate the anticipated growth. We consider the Auckland Council needs to do more work on:
providing more detail about the development capacity and density targets, and engaging with the private sector to confirm market achievability of identified growth areas
emphasising monitoring and review of land supply and development capacity as a core component of the development strategy
increasing certainty about how the implementation framework will be applied and, in particular, giving greater direction on the regulatory approach that will be used to realise land-use objectives and on the role of economic and financial instruments
increasing transparency about the challenges involved in realising urbandevelopment objectives, and the choices and trade-offs that need to be made."