Opinion: 'I have good news for you: Now is the time to come out of hiding and get stuck in to property investing': Olly Newland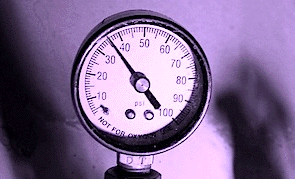 By Olly Newland

2011 has come and gone - and for many it's good riddance.
It was a particularly tough year for some. The recession, both local and overseas, seemed to have no end.
Hopefully 2012 will be better for those of us who are investors, or who intend to be investors.
We are still battling the ding-a-lings lenders who don't seem to have a clue about what they are doing most of the time.
Even worse, we are obliged to endure the stolid hierarchy of bureaucrats at Council level, some of whom should be whipped across the soles of their bare feet until common sense penetrates.
I am proud to say that my team and I have advised and mentored many investors - guiding them along more profitable paths, ironing out problems, re-organising their financial affairs, (whether property related or in general) and sadly, sometimes acting as grief counsellors in difficult situations.
The mood of the property market has definitely turned for the better … starting from late 2011 and continuing now.
Hopefully this will last and even improve further.
Likewise the commercial property market (shops, offices factories etc.) has seen yields falling to new lows as investors seek much better and tax effective returns other than in limp-wristed bank deposits.
Pressure
In previous articles I have outlined a number of reasons the market has improved - such as continuing low interest rates, the leaky homes fiasco, the Christchurch earthquake tragedy and a virtual freeze in new construction - all of which combine to form a veritable witches' brew of shortages and pressure.
As we know, shortages create demand, and demand drives up prices and rents.
And we should mention here the loopy Government tax changes soon coming into effect where depreciation will be disallowed. On the bright side, for the property investor and landlord, this tax change will push up rents even further, but disenfranchise even more people from ever getting onto the property ladder.
I predicted all these problems many months ago. Even so, it is frustrating to read all about it today, as if the problem had just arisen, with no idea that there was a problem until now.
Renters in race for space in inner city
By James Ihaka NZ Herald
Tuesday Jan 31, 2012

Renters are scrambling for properties in a housing shortage that has deepened in central Auckland and is now rippling out to the suburbs.

Some areas have seen rents rise by up to 28 per cent and more increases are on their way as the first tax bills disallowing depreciation claims hit property owners from April.

Letting agent Lesley Wills, of Ray White, held a viewing at a Mt Eden house at the weekend and got 10 groups hungry to get a lease. …
and
Bidding wars over rental housing
By Michael Dickison NZ Herald
Feb 1, 2012

Auckland tenants say they are trapped in a bidding war in a city choked for rental properties, as consents for new housing hit a 46-year record low.

Desperate house hunters are sending realtors full CVs with photographs before viewings – which they turn up to with applications already filled out – and one renter says he has been up against offers to pay $100 extra a week. …
All these pressures also lead straight into the property market via increased sales and prices. The wheels start to turn once more and the flow-on benefits show up … with even more breathless urgency.
There are those who try to argue that housing is "non-productive" and anyone who has spare cash should put it into "productive assets".
But what exactly are productive assets?
No one seems to know or, if pressed, can only give the vaguest of answers.
Say what you like, but it is clear housing, whether purchased to live in or as an investment, creates a huge number of employment openings — from carpenters, electricians, steel, glass and concrete workers, to architects, engineers, and so on down the line to everyone else either directly or indirectly.
Moving on, I'd like to bring two more subjects to the fore: 1. Why I would never buy cheap houses in South Auckland, and 2. Property Finders: a plague on the market
Avoid cheap South Auckland housing
By 'South Auckland' I also include all areas where there are masses of cheap basic housing, clustered together … whether in Auckland or any other town.
In my younger years, I bought and sold and renovated hundreds of cheap houses in those very areas. It took me a long time to realise that this sort of investment is, in reality, a hiding to nowhere.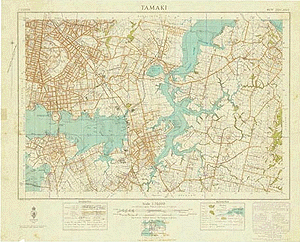 Regrettably the property spruikers who currently infest the market (especially now that there is a recovery underway) work to convince the naïve that this sort of cheap housing is the way to endless wealth and freedom.
Let me tell you: It's the way to sleepless nights, endless rent arrears and constant repairs.
Many, many people come to me with their portfolio choked with these semi-slums and wonder why they are going backwards financially. They've bought the myth: If owning two rental properties is good owning ten must be better and twenty better still!
The problem is that cheap housing will never be the path to wealth because of the fact that there is - effectively - a 'cap' on rents and prices when it comes to the bottom end of the market. Working class (in many cases depressed) areas may, at first blush, appear to produce more income per dollar invested - but that is not only short-lived but also short-sighted.
The cheap housing areas rely heavily on social welfare. They have a much higher rate of unemployment than average, have serious cultural problems and can often be hot-bed for corrosive racial tensions. Some areas are a hideout for gangs, and in many cases the houses are cheaply and badly built.
The fact is that it is virtually impossible to push up the value of these properties - let alone rents - because the good but naïve people that live in them simply cannot afford any increases.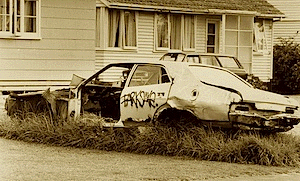 Worse still, the biggest rip-off pushed by shameless spruikers is the argument that renovating these likely-to-be slums will create 'instant wealth' through an increase in their value.
Unfortunately this 'value', if it exists on paper, is almost always short lived. Under constant bombardment from tenants, in those areas even a 'done-up' property almost always reverts back to its original state faster than greased lightening in a hurry … and any notional gain that may have been created rapidly evaporates.
It's a smoke-and-mirrors exercise in futility.
No doubt tree-hugging, muesli-chewing, sandal-wearing socialists will read this and sigh "tut-tut", but these are the facts and being squeamish about them will not help.
If you want to make money, keep your sanity, and really get ahead with far less trouble and greater rewards … then keep well away from cheap housing. (I'm serious.)
In other words buy quality, not quantity. It is far better to have one property in a good part of a leafy inner suburb, than end up with a bunch of scruffy boxes, no matter how smooth the sales pitch from an unscrupulous get-rich-quick spruiker.
I should know. I have been through the exercise and have the scars to prove it.
Auckland Property Values Jump
Michael Field stuff.co.nz

Auckland property values have jumped about 10 per cent in the past two to four years, according to an Auckland Council formula used to set rates.

The council released the new figures, which set the total capital value of Auckland's 516,000 properties at $354 billion, with 86 per cent of them classified as residential. what has been the largest revaluation ever undertaken in New Zealand, the council has brought all the properties in the combined super city under the one indicative value.

Individual property owners will receive their council valuation at the end of the month and can challenge it as it is used to set the annual rates.

The biggest jumps are in the central city suburbs. Grey Lynn property values are up on 2008 valuations by 18 per cent, followed by Pt Chevalier and Sandringham (13 per cent), Ellerslie, Epsom and Mt Eden (10 per cent). …
Avoid Property Finders
Now that the market is improving, that other form of spruiker has re–emerged from under the rocks. They are the parasitic 'property finders'.
It comes as no surprise then that some call themselves anything other than property finders - such as 'property educators' or 'property coaches' often wrapped up with 'free evenings' to 'learn the secrets' of the property market.
Phooey! These free evenings and the 'secrets' are but shameless fronts for selling their own properties, or those of their friendly real estate agent or investor mates, with to be expected kick-backs for any successful sales made.
How do they work? Their modus operandi is similar each time. Firstly, they locate (or are fed, more likely) cheap properties (no matter how crummy) and put in an offer to buy it. In reality, they have absolutely no intention of ever actually purchasing the property - but only seek an option - using a conditional clause to 'tie up' the property for as long as possible .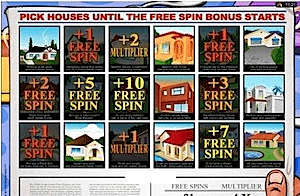 In other words, they put into their contract to purchase some sort of soft conditional clause (due diligence, finance, partner's approval etc.) for as long a period as they can get away with – often weeks.
Such innocuous clauses together with sweet whispers of assurance - aided and abetted by an amoral real estate agent - lull the hapless vendors into thinking that their property has been 'as good as sold' and they can start packing right away.
What happens, of course is the 'purchaser'/finder then emails out the details to his or her database of 'investors' together with a questionable (or indeed often verbal) valuation and rental assessment - plus a substantial profit margin added for themselves in an effort to on-sell the deal. The aim is to have a contemporaneous settlement so as to pick up the difference.
Other methods include 'novation' (watch out for that word) where the contract is passed to the hapless end-buyer by way of assignment of the whole contract with no come-back to the 'finder' if something goes wrong. You can see this on the Sale & Purchase contract itself when the finder 'buys' the property in his name "or nominee" or as "trustee". Keep well away from these dubious deals is my advice - or risk losing your shirt.
If another buyer isn't found before the deadline, the finder drops the deal leaving a bewildered, frustrated vendor with the moving truck at the door with its motor running.
Once upon a time there were genuine 'property finders' (and occasionally I was one of them). The big difference being that we were always open about what we were doing and always settled the property we had under contract - i.e. bought it - if we failed to on-sell in time.
This 'property finder' practice is now so bad, there are moves afoot to ban it all together or insist that such finders become licensed real estate agents themselves - which would effectively stop the whole practice under the new and tougher real estate rules.
And about time too.
There are variations on this practice sometimes called 'sandwich' deals or 'flicking' or 'flipping' or similar … but they all have the same idea in mind: To make a fast buck in between one genuine seller and one genuine buyer with no skin in the table whatsoever.
As I write this, there are fresh efforts to quell this questionable practice:
Property finders in regulator's sights
Wednesday February 08, 2012 National Business Review

The Real Estate Agents Authority is extending its overview of the real estate industry to include property finders.

Martin Sawyers, legal counsel for the Real Estate Agents Authority told NBR NZPI that the renewed focus comes after an unsuccessful High Court action by Home Buyers.

Mr Sawyers said property finders and the companies and agents that work with them will come under the authority's spotlight this year and may face legal action.

Home Buyers principal Francisca Forster and her company Home Buyers were prosecuted for carrying out real estate agency work without a license. …
The Outlook
The year has started well by all accounts and I am hopeful that it will last. The past three or four years have been a very difficult for many. Now we seem to be turning the corner and looking forward to a brighter future.
Property investors, whether they be beginners or old-timers, should be congratulated and encouraged to continue the good work.
If you have been hiding under the bed clothes for the past few years sure that the world was coming to an end, I have some good news for you: It is not coming to an end. Quite the contrary in fact. Which means one thing: NOW is the time to come out of hiding and get stuck in.
The property investment market waits for no one and the current statistics already underline the fact. The coming improvement in prices, rents and profits will likely escalate very rapidly to make up time and consequently leaving behind the fearful and the timid.
Make sure this doesn't apply to you.
---------------------------
Olly Newland
February 2012 www.ollynewland.co.nz  Used with permission.