Morrison & Co public-private partnership fund with NZ Super Fund money, sees up to half investment going to Australia due to lack of NZ opportunities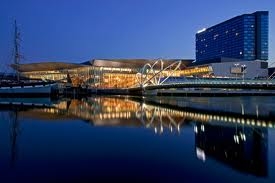 By Gareth Vaughan
The equity investor in the country's first school public-private partnership (PPP) says it will probably ultimately plough up to half the money it has raised from New Zealand investors into Australian infrastructure due to a lack of PPP investment opportunities in New Zealand.
Steven Proctor, executive director of the HRL Morrison & Co managed Public Infrastructure Partners (PIP) Fund, told interest.co.nz whilst he was happy to make the Fund's first New Zealand investment through the Hobsonville schools project, it was a rare investment opportunity on this side of the Tasman.
The PIP Fund, which is dedicated to investing in PPPs and whose cornerstone investor is the New Zealand Superannuation Fund which has thus far stumped up NZ$100 million, was part of successful Hobsonville bidder the Learning Infrastructure Partners consortium alongside debt provider Westpac. It's the PIP Fund's second investment following a NZ$39 million equity investment in the State of Victoria's Melbourne Convention & Exhibition Centre in 2010.
"Melbourne is a great investment and it's returning good returns for our investors," said Proctor. "But it's not in New Zealand and that's frustrating to have New Zealand capital for New Zealand projects and then to find yourself investing in Australia."
The PIP Fund has raised about NZ$176.5 million from New Zealand based investors including the NZ Super Fund, community trusts and the New Zealand Social Infrastructure Fund, with the latter set up in 2010 by Morrison & Co and Craigs Investment Partners to tap private investors and target an internal rate of return of 11% per annum before tax, but after all costs, investment management and administration fees and expenses.
'We'd like to invest it all in NZ'
Proctor says all up the PIP Fund has the capacity to help fund close to NZ$1 billion worth of infrastructure, given PPPs typically involve about 80% to 85% of debt funding.
"We want to invest it all in New Zealand. My investor base is community trusts, it's the New Zealand Superannuation Fund, it's New Zealand charities. It's money that is raised in New Zealand and they would all love to invest in New Zealand," said Proctor.
He said ideally he'd like to see all the PIP Fund's remaining cash, about  NZ$140 million which would help fund about NZ$1 billion of new infrastructure, invested in New Zealand.
"I want to do it all here but unless more projects are brought to market I suspect half (the money) will probably go to Australia, or maybe 30%, which would be a shame. I would much rather it was nothing."
Aside from the Hobsonville schools PPP, the government has appointed the SecureFuture Consortium to design, finance, build, operate and maintain a prison in Wiri, South Auckland through a contract worth as much as NZ$900 million in March. The financial adviser to the SecureFuture Consortium is Macquarie Capital with lenders including ANZ and BNZ.
'PPPs only suitable for a small number of projects'
A spokesman for Finance Minister Bill English said the other notable PPP is the ultra-fast broadband project, which "although different in structure from the others, is in essence a PPP," and through which the government is investing NZ$1.5 billion of taxpayers' money.
"The Govt also announced in 2011 it is investigating the feasibility of a new ferry terminal at (Marlborough's) Clifford Bay, which if it went ahead could be a candidate for a PPP," English's spokesman said.
"More generally, in 2010 we announced that when agencies were procuring assets with a whole of life cost greater than NZ$25 million they should look at a range of alternative procurement options including PPPs. This is part of a more rigorous approach to asset management as part of the government's drive for better value for money. However the government has said many times that PPPs will only be suitable for a small number of projects," English's spokesman added.
A PPP involves a contract between a public sector authority and a private party, in which the private party provides a public service or project and takes on some financial and operational risk. For example, under its deal with the government, Learning Infrastructure Partners is responsible for the design, construction, finance and maintenance of the Hobsonville Point primary and secondary schools for the next 25 years.
Treasury's National Infrastructure Unit published a guide for PPPs in New Zealand in 2009. This includes a list of pros and cons.
The pros include; Whole of life cost savings - ie, the combination of construction and ongoing operating and maintenance costs, financing cost savings (during construction), greater user benefits, likely to access additional revenue sources, creative ideas for extracting more value from the infrastructure, eg, property development or advertising, etc, greater cost certainty and therefore better decision-making by the public sector, and greater community benefits - ie, works undertaken for the benefit of the surrounding community.
The cons include; Tendering and contracting costs, the cost of contract variations - ie, the additional cost of changing contractual provisions above and beyond what it would cost if change was negotiated competitively, and contract enforcement - difficulties with contract enforcement and specification of performance dimensions.
"Empirical research on PPPs generally concludes that PPPs appear to have the potential to offer better value for money over conventional procurement methods," Treasury says.
PPPs gone wrong
Some PPPs have, however, turned ugly for the public sector partner, its taxpayers or rate payers and/or consumers. In Australia the financial lemons have included Sydney's Cross City Tunnel and Lane Cove Tunnel, Brisbane's RiverCity Motorway, and Reliance Rail. There have also been problems in Canada and Britain.
Proctor, a former principal in the private equity department of Henderson Global Investors in Britain, said in his view the slow adoption of "alternative procurement methods" by central government, local government and state owned companies, meant few PPPs deals were coming to the table in New Zealand.
"There is a diverse state ownership of infrastructure,' said Proctor. "Central government has been the fastest adopter. The other organs of government have been slower and that's a shame."
"I just think that no one wants to be the first. So central government are leading the charge because they know if they're the first, other people can do it. That's always kind of the case  in government."
Not too many people working in government wanted to "stick their neck out," he added.
How about PPPs for street lighting?
Proctor said one area that would work well as a PPP, and has been "extensively" pitched by Morrison & Co and others to local councils, is replacing existing orange sodium street lights in cities with more energy efficient light-emitting diode (LED) lighting. Proctor suggests such a move in Auckland could cut the street lighting electricity bill in half.
"That's a big saving and you could fund that as a PPP because you know it's going to get dark every night. You know you're always going to need it, so there's no white elephant risk and it's green because they (LED lights) don't fail as often so you don't need to change them as often, and they don't bleed their light into the night sky so you get your stars back."
"The problem that most councils would see with that is they'd say the technology isn't known to them so they'd be uncomfortable adopting a technology they don't know. But the great thing about a PPP is that you transfer all that risk associated with the performance of the asset to the private sector. That's exactly what you want."
Proctor said potential New Zealand PPPs on the PIP Fund's horizon include the rebuilding of the Christchurch and Burwood hospitals, a potential new wing at Auckland's Middlemore Hospital, and a national "blue light" digital radio project that would be used by police, fire brigades and ambulance services.
The NZ Super Fund committed to invest NZ$100 million in the PIP Fund when it launched as its cornerstone investor and has the option to increase its initial investment, prior to October 29, 2012, up to a maximum of NZ$200 million. A NZ Super Fund spokeswoman said it's yet to decide whether to increase its investment.
This article was first published in our email for paid subscribers this morning. See here for more details and to subscribe.