Opinion: Olly Newland says that commercial property could be a better option for many investors. Your view?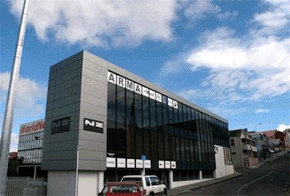 By Olly Newland

I have always been surprised by how some people react when I suggest they should investigate commercial property investment because it provides a very a good alternative to residential investment.
It's "too complicated", they say. Or "too hard to understand" is another common response, as well as fear of vacancies with a consequent loss of income.
Yes, I agree, residential property is the more 'liquid' of the two forms of investment, but successful residential investment is, in my view, the hardest subject to master by a country mile.
We all know the advantages of residential property and they are persuasive, that has to be said, but let me give you some of the disadvantages - just for the sake of the argument.
The main problem with residential is that it's 'political' in every sense of the word. From one day to the next there is a steady drum beat, criticising those who own or invest in residential property.
The media run one story after another on overcrowding, shortage of rentals, rising rents, unfair profits, and lately pressure  to introduce a capital gains tax or reduce so-called 'tax rorts'.
It's no wonder that there is a growing rental crisis, and increasing homelessness, all aided and abetted by the recent tax disadvantages which have, as expected, had the exact opposite effect from what was intended.
See: Sleeping rough is street legal
All this was predicted by me for over a year or more. And let me quietly tell you something else in the strictest confidence mind you. Draw close, I don't want to shout.
As the rental crisis grows, especially with the approach of winter, be prepared for more headlines and yet more controls on residential rents. You have been warned.
On the subject  of Capital Gains Tax, I have yet to see a skerrick of evidence showing what a capital gains tax would achieve. Yes, it does exist in other countries but such taxes did absolutely nothing to stop runaway property booms (and busts) in the USA, Europe or Australia … just to name a few.
In the news at present time, we learn about the troubles in Spain and Greece where the foreclosures (mortgagee sales in our parlance) are staggering and getting worse by the minute.
see: The ghost towns of Spain: Images that are desolate symbols of collapsed property market
Spain already has a capital gains tax. To call it 'complex' is a gross understatement
Or how about Greece, where matters are just as bad?  They too have a capital gains tax, but it will likely only create tax credits for years to come. See Greece's house price falls continue, amidst economic woes
The call for a Capital Gains Tax in this country are supposedly to encourage investors to put their spare funds into 'more productive investments'. But again, I am still waiting to hear what, exactly, these more productive assets are.
Another problem with residential property as a landlord is the bothersome control over the market by bureaucracy and the well meaning but cumbersome Tenancy Tribunal.
I would be the first to agree that tenants need some form of protection, and we probably DO need some form of third party control by way of a Tribunal, but the system should allow tenants and landlords to agree to opt out of the system if both parties so choose.
Why should expensive homes, for instance, be subject to government control in regard to bonds or rents? Parties to high end properties hardly need a government watch-dog to breathe down their necks.
And what law applies in the case where a property is rented out fully-furnished as many are? The current bond limitation is totally inadequate to cover damage in this instance.
There's no doubt that, if done correctly, and with due diligence and forethought, residential investment can be very profitable mainly because it's (supposedly) understandable, easy to finance with the aid of mortgages, and is happily used by banks as security when advancing other loans … especially for further residential investments or business use.
But there are great advantages for those who make the effort to understand commercial property.
The upsides
Commercial property has become far more popular in recent years and rightly so for the following reasons:
(a) There are no controls from any outside body so long as parties act reasonably
(b) You can charge whatever rent and whatever terms you and your tenant mutually agree upon
(c) You can ask for any bond you like — again as may be mutually agreed upon
(d) You can evict bad tenants rapidly under the terms of the lease with little or no outside interference
(e) The only "control" that exists is the lease that is agreed between you and the tenant (and that can be varied as when it suits)
(f) Depreciation allowances are often higher than on residential especially for fittings and fixtures.
See NZ Management: Substantial property depreciation allowances remain
Even more importantly, depending on the lease, your commercial tenant pays for all the out-goings as well, such as rates, water and insurance. Commonly these are spelt out in the lease (i.e. a net lease)  but if not then these costs are built into the rent (i.e. a gross lease).
Either way, the tenant pays … which makes your returns that much better.
A few years ago the traditional return on the average commercial property (whether retail, office or industrial) was around 10%. For example a property valued at $500,000 would pay a net rental of $50,000 per annum after payment of all outgoings.
Over the past few years this return has fallen dramatically, to as low as 5% plus. I suspect it will go even lower for prime properties in the future.
In other words, lower and lower yields means that investors are paying more and more to buy a certain income stream.
In the example above, where the net income is $50,000, investors could now well be prepared to pay almost twice as much as before especially if the property was good. e.g. at a 5.5% yield the same property would be worth over $900,000.
Not a bad return if you you play your cards right  - and a darn sight easier than slogging away with a bunch of slum properties filled with druggies and misfits.
The trick is to find commercial property which can genuinely be "improved" so that is goes up in value … no matter what inflation or deflation are doing.
A little study and perseverance can find these deals and often such value increases can be achieved in short order with little more than a stroke of a pen.
My team and I recently assisted a client into buying a run-down block of shops. With a little expense, and our constant advice we pushed the value up from $1.4 million (being the purchase price) to an estimated value if $2.0 million … and all done within 6 months from date of purchase and while collecting the rent at the same time .
And just to prove the point that it wasn't just wishful thinking on our part, this particular block was  on- sold at auction for$1.95M which was just a whisker under its estimated value.
Set out below are actual examples of the latest commercial auction results in the Auckland region. You can see for yourself what the prices achieved and do the maths .  Make sure you carefully read the introduction by the impartial observer so that you cannot accuse me of any exaggeration:
Recent commercial sales
Bob Dey report - published 30 March 2012

It was a feeding frenzy – as has happened a few times when a batch of retail units has been taken to the market, the crowd at Bayleys' Total Property auction on Wednesday was big, the bidding on the first 4 offerings was frenetic and the yields were under 6%.

After those first 4 sales of units in the Merton East convenience centre in St Johns, the yields were softer – but 2 were under 7%. 2 unusual factors at this auction, though, were that the auction room stayed crowded well after the first flurry of activity – and the yields were still firm.

Yields on the first 4 Merton Rd units were 5.33% for a Columbus Coffee outlet, 5.6% for a sushi shop, 5.75% for an Indian & kebab shop and 5.7% for a stir fry takeaway outlet.

The centre is at the roundabout intersection of 3 busy roads – Felton Mathew Avenue, Merton & Morrin Rds in St Johns, leading down to Auckland University's Tamaki campus & the Auckland Netball courts, then to Glen Innes.

The centre, developed by Argyle Estates Ltd (Graeme Edwards & Nigel Powell) opened late last year, has 8 ground-floor shops ranging from 71-297m² and 309m² of office space above. It's on a 5436m² site which also has 76 parking spaces plus another standalone building incorporating a Carl Jr fast-food chain drive-through.

Progressive Enterprises Ltd has plans for a 4200m² Countdown supermarket opposite this site, to be operating next year.

Auction details below contain the 16 sales and 2 of the properties passed in Another dozen properties were also offered at the auction:

St Johns
Unit 1, 208m², St Johns Butchery, returning $59,950/year from 10-year lease to established operator of Greenwood Corner Butchery, rent reviews 2-yearly to market, sold for $861,000 at 6.96% yield

Unit 2, 207m², Liquor Spot, a new store concept for New Zealand's largest liquor chain, Liquor Centre; returning $59,125/year from 10-year lease, rent reviews 2-yearly to higher of CPI or market, sold for $855,000 at 6.92% yield

Unit 3, 297m², Green Fresh Fruit & Vege store, returning $82,500/year from 10-year lease, rent reviews 2-yearly to higher of CPI or market, sold for $910,000 at 9.07% yield

Unit 4, 95m², Spice Traders (Bombay Blue) Indian & kebab food takeaway, returning $37,412 from 8-year lease, rent reviews 2-yearly to market,? sold for $651,000 at 5.75% yield

Unit 5, 76m², Global Stir Takeaway, returning $33,150/year from 8-year lease, rent reviews 2-yearly to market, sold for $585,000 at a 5.7% yield?

Unit 6, 71m², Bruce Lee Sushi outlet, returning $28,476/year from 8-year lease, rent reviews 2-yearly to market, sold for $513,000 at 5.6% yield

Unit 7, 112m², Columbus Cafe with outdoor seating area, returning $51,714/year from 10-year lease, annual rent reviews of 4% compounded, sold for $970,000 at 5.33% yield

Unit 8,?271m², Jetts 24-Hour Gym, returning $73,253/year from 8-year lease, rent reviews 2-yearly to market or CPI plus 2%, whichever is higher but capped at 6%, sold for $990,000 at 7.4% yield

Unit 9, 309m² office unit leased to steel frame designer Framecad NZ Ltd, returning $51,031/year from 5-year lease, 2-yearly rent reviews to CPI plus 2%, sold for $655,000 at a 7.8% yield

Glendowie, 20 Mt Taylor Drive, 200m² building on 1786m² site occupied by a Montessori pre-school for a decade on net rent of $83,200/year, reviewed annually either to CPI or 2.5%, whichever is the greater; the tenant renewed for 10 years & 5 months from November 2011; the site has long-term development potential with residential 6A zoning allowing subdivision into 4 house sites; sold for $1.372 million at a 6.3% yield

Newmarket, 220-222 Broadway, 301m² building on a 212m² freehold site? with 2 footwear tenants returning net $260,650/year; the vendor acquired the lessor's interest from L&Y Holdings in 2003 for $1.8 million, then undertook an extensive restrengthening to bring the 1920s building up to modern seismic requirements;?sold for $4.1 million at a 6.36% yield

Herne Bay, 272 Jervois Rd, unit 1, fully renovated Lollipops childcare centre returning $160,000/year from 12-year lease, passed in at $2.275 million

Onehunga, 245 Church St, mortgagee sale by bank of 3-level 528m² building on 423m² site, ground-floor retail & warehouse, first-floor office and a 3-bedroom apartment with decks on the top, passed in at $475,000

Ponsonby, 1 Jervois Rd, unit 10, 130m² shop with 3 secure parking spaces, occupied by The Children's Bookshop since 1998, returning $71,168/year from 6-year lease from February 2010, sold for $1.08 million at a 6.6% yield – $189,000 more than the vendor paid for it 2 years ago

Wellsford, 215 Rodney St, 180m² standalone commercial building on 453m² site leased to Subway at net $42,000/year on lease renewed for 6 years from September 2012, sold for $621,000 at a 6.8% yield

Albany, 31 Schnapper Rock Rd, purpose-built childcare centre on 1851m²?site, returning net $160,160/year from a Bear Park Childcare franchise; the tenant has been there since 2002 and has already exercised the second of 3?6-year rights of renewal, from September 2013; sold for $1.957 million at an 8.2% yield

Northcross, 176-178 Carlisle Rd, 48m² unit in an 11-unit neighbourhood retail convenience?centre on the corner of East Coast Rd, returning $39,824/year from a 10-year lease?to The Lovers Corner Kebab shop from 2006, with annual rent reviews to CPI plus 2% and 18-year telecommunications tower lease to Vodafone returning?$11,000/year, with? 2-yearly rent reviews to CPI,?sold for $725,000 at a 7% yield?

Glen Eden, 6 Wilson Rd, 425m² building modernised for a Lollipops childcare facility and licensed for 50 children on a 1224m² site in town centre, returning $111,283/year from an 8-year lease from February 2008 with 2-yearly rent reviews and 2 5-year rights of renewal, sold for $1.395 million at an 8% yield?

New Lynn, 3025 Great North Rd, 647m² commercial site near Lynnmall in town centre, returning net $36,996/year from a 3-year lease to a car dealer from December 2009, sold for $672,000 at a 5.5% yield

(NOTE: I have lightly edited the report to save space. For the full report go to Bob Dey Property Report
These sales are further compelling evidence that prices have moved strongly upwards as compared with the more traditional values of a few years ago . They are a harbinger of things to come.
To me and others who follow the commercial market these results are truly astounding but interestingly, so far there hasn't been a peep about this in the media.
If residential sales results showed similar rises in values in today's financial climate the headlines would be screaming and the calls would be coming in thick and fast to introduce new taxes and other 'disincentives' (i.e. punishments) for investors who dare make such gains.
Interestingly, the prices obtained are not that far away from those achieved for average "Mum Dad and the three kids" residential properties in the Auckland region (slum-boxes excepted) but as the subject is commercial, it has no sex appeal and it's therefore not a headline grabber.
'Commercial Property Prices Rise Dramatically' will never be found on page 3 of any newspaper. That's fine for us in the business, thank you very much. We prefer it that way, actually.
There are more such deals out there just waiting to be found as many commercial property owners are still asleep at the wheel.
Before long investors will wake up to what is happening - so now is the time to start learning all about the subject.
If you are tired of the stress that residential tenants can give - not to mention poor returns, mounting repairs or vexatious complaints - then the commercial property market is just the right place for you.
You could become a part of this very fascinating multi-billion dollar investment niche - an area where big profits can be quietly made providing you know what you are looking for and obtain a good working knowledge in conjunction with impartial advice.
---------------------------
Olly Newland
April 2012 www.ollynewland.co.nz  Used with permission.