Record Auckland house prices mean more land needs to be released to help younger generations buy homes, ACT leader John Banks says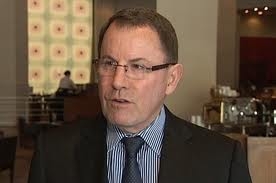 More land needs to be released around Auckland so younger, 'tenant' generations facing housing affordability problems have a chance to buy, ACT Party leader John Banks says.
He called on the government to heed advice from the Productivity Commission, which said in April the quickest way to deal with unaffordable housing in New Zealand's biggest city was to release more land for new residential builds. The Auckland Council attacked the recommendation as "narrow minded." See our article on the Commission's investigation into housing affordability here.
House prices in Auckland rose to a new high in June, according to figures released by the city's biggest realtor Barfoot and Thompson earlier today. Barfoots said a tight supply of properties to the market was pushing up prices. See Barfoots sold 994 houses in June, highest June since 2007; average price up 1.2% to record high NZ$589,251; listings lowest in 7 years.
The new high for house prices in Auckland meant a new low for housing affordability for Generations X and Y, Banks said on Wednesday evening.
"Today, the average house price of NZ$589,000 - as reported by Barfoot and Thompson - is over ten times the average Aucklander's income," Banks said.
"It's a recipe that is creating a tenant generation. The proportion of 35-44 year olds renting has doubled since the mid-1990s. If New Zealand is to offer opportunity for its younger citizens, then they must realistically be able to buy their own patch of it," he said.
"Unaffordable housing creates a society of haves and have nots, where only those with wealthy parents or high incomes can get into the housing market.  Renowned geographer Joel Kotkin has called this situation 'neo-feudalism.'
"This cost is a drag on the entire New Zealand economy. As Kiwis bid against each other for a limited supply of housing they must pay additional mortgage interest, reducing the amount of disposable income they have to spend elsewhere," Banks said.
Central and Local Government needed to heed the advice from the Productivity Commission's Housing Affordability Inquiry, which found that 'Constraints on the release of new residential land create scarcity, limit housing choice and increase house prices,' Banks said.
"Rather than restrict land, local government should be looking to make new suburbs by freeing up land for residential housing," he said.
"ACT is committed to reforming the Resource Management and Local Government Acts to do just that."