Highest weekly value of mortgage approvals, at NZ$1.361 bln, approved last week since March 2007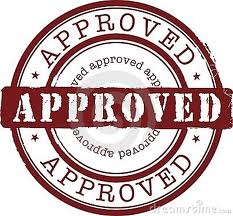 A total of NZ$1.361 billion worth of residential mortgages were approved last week, according to Reserve Bank data, the highest weekly value for more than five years.
Meanwhile, the week ended June 29 was the 19th out of 20 where the value of approvals topped NZ$1 billion, the first time this has happened since 2007.
The volume of approvals last week was 7,911, the highest since 10,843 in the week ended April 3, 2009. Last week's volume was up 29.8%, year-on-year based on a comparison of the most recent 13 weeks of data to the same 13 weeks last year.
The NZ$1.361 billion value, up 46.1%, was the highest since NZ$1.427 billion worth of approvals in the week to March 30, 2007.
The Reserve Bank defines a mortgage approval as a firm commitment to provide credit for the purchase of housing, which has been accepted by the borrower. It says a commitment exists once the home loan application is approved, and a loan contract or letter of offer has been issued to the borrower. Seven banks respond to the Reserve Bank's survey, between them representing 99% of registered bank lending for housing, and about 94% of total housing lending.
Included in the data is the refinancing of other banks customers, any loan where the security changes, and any loan where the liability holder changes. Excluded is own customer refinance, business borrowing where the security is the owner's home, and when the underlying value of a loan is "topped up," with only the topped up portion included. See more detail in the Reserve Bank's description of the data series here.
The Reserve Bank has been tracking the data since October 2003.
This article was first published in our email for paid subscribers this morning. See here for more details and to subscribe.