Govt's 'bach tax' guidelines released; KMPG sees it hitting owners of high value properties after Revenue Minister Dunne includes ring-fencing provision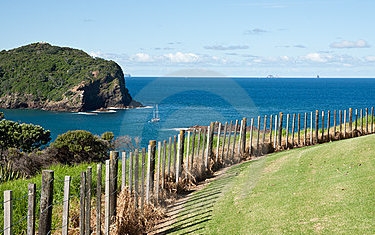 By Alex Tarrant
Government changes to how mixed-use assets like baches are taxed are likely to hit owners of high-value properties by making it harder for them to offset some losses against other income due to a new ring-fencing provision.
Budget 2012 included changes to how owners of assets which were used both privately and rented out for income would be able to treat costs and offset losses against other income. The government is hoping to save NZ$109 million from the changes over four years by not allowing so many losses to be written off against other taxable income, as part of its NZ$1.4 billion revenue boost in this year's Budget.
Revenue Minister Peter Dunne recently announced firmer details of the changes, which KPMG Partner Murray Sarelius and National Tax Director Darshana Elwela said were less complex than  original proposals from IRD last year.
The changes are expected to take effect from the 2013/14 tax year.
The details:
Last month Dunne said bach owners likely to be affected were those who used a bach to earn income and also used it privately; the bach cost or was valued over NZ$50,000; and was unused for more than 62 days in an income year.
Costs would be divided into three categories:
·        Costs incurred purely for income earning purposes – such as advertising costs. These costs will be deductible in full.
·        Costs that are purely private will remain non-deductible.
·        Costs which are associated with both the income-earning and private use of the asset – such as general repairs and maintenance. A proportion of these costs will be deductible.
The proportion of costs which would be deductible would be calculated as: Time used to earn income/Total time used.
"So if a bach is rented out for 30 days and used by its owners for 30 days, then 50% of costs will be deductible," Dunne said.
KPMG's Sarelius and Elwela said that was a change from the status quo where the private proportion of costs would be taken from the whole the year – 30 out of 365 days – with the remaining proportion – 335 out of 365 days - allowed to be treated as income-earning.
That meant the proportion of costs able to be deducted as income-earning costs would be 335/365, or 92% of costs. Following the changes, as the bach was only rented for 30 days of the total 60 it was used, only 50% of costs could be deductible as it was only rented out for half the time it was in use (not 92% as the status quo indicates).
Ring-fencing
Meanwhile, Dunne said where a loss arose after applying the above formula, and gross annual income was less than 2% of the cost of the asset or its rateable vaule, that loss could not be offset against other income. These losses could still be carried forward, but only to offset future income from that specific asset.
That meant when losses arose from renting a bach, but gross income was less than 2% of its cost or value, those losses would be ring-fenced from being able to be offset against the bach owner's other income.
Other changes included allowing bach owners to treat their asset as outside the tax system (no tax on income and no deductions) if their gross income from the asset was less than NZ$1,000; or if the asset generated a loss.
"The proposed rules will also apply to assets which are used directly in business, as well as those which are rented out – but only where those assets are used privately as well as in business, and are unused for 62 days per year," Dunne said.
"The proposed rules do not apply to motor vehicles or buildings also used as residences (such as home offices)," he said.
"The proposed rules apply to assets held by a range of entities – so individuals, partnerships, trusts and close, closely held and look-through companies will all be subject to the proposed rules."
To hit high value property owners
KPMG's Sarelius and Elwela said the ring-fencing provision, where an owner could only offset losses against other income if gross annual income from a mixed-use asset was over 2% of its value, was likely to hit high value property owners the most.
"When you look at what properties are rented out for versus the rateable value of them, to get that 2% might be around 30-40 nights that a property has to be let out, which seems like a reasonable threshold [before an owner was allowed to offset losses against other income]," they told interest.co.nz
"But if you look at something like a waterfront property with a million dollar view which has a very high land value, the income that is generated out of that sort of property tends to be tied to the type of building that is on it," they said.
For example, while the land might be worth a lot, if there was only a small bach on that land, the rent charged could not be as high as if a large lodge was on the land.
"So you might have something with a very high rateable value, but a relatively low nightly income rate, which would then push up the number of days that you need to rent it out [to get annual gross income above 2% of the value]," they said.
Sarelius and Elwela looked at a number of properties on rental websites which ranged from needing at least 30 days worth of income to get above the 2% mark to 90 days worth of income.
"Now 90 days is quite high, especially if the property is seasonal – if it's a ski lodge or a summer place, 90 days is a lot of renting out," they said.
"If you have, say, a high interest cost, because you have bought land worth a million dollars, then that interest cost will be ring-fenced and you can only offset it against future earnings from that property [if annual gross income was not above 2% of the property's value]."