Spring bounce? Housing loan approvals hit highest weekly volume and value since July with record run of NZ$1b plus weeks reaching 26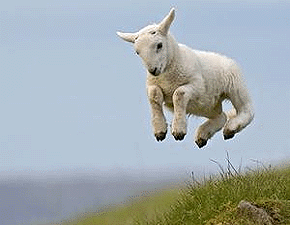 By Gareth Vaughan
Housing loan approvals rose to both their highest volume and value last week since July, Reserve Bank figures show.
A total of 7,060 mortgages were approved in the week to October 12 with a combined value of NZ$1.173 billion.
The volume was up 19.8% year-on-year, based on a comparison of the most recent 13 weeks of data with the same 13 weeks last year. The value was up 33.7%.
There have now been 26 consecutive weeks where the value of approvals has topped NZ$1 billion stretching back to Easter.
That's the longest such run since the Reserve Bank started tracking the data in October 2003. The previous longest NZ$1 billion plus run was 20 weeks in 2006.
The record high for volume was 11,193 approvals in the week to December 15, 2006, and the record high for value was NZ$1.542 billion in the week ending March 16, 2007.
Despite the recent strong run of mortgage approvals, the overall housing loan market is growing relatively slowly.
Based on Reserve Bank sector credit data, housing loans stood at NZ$176.742 billion at the end of August, up 2.2% year-on-year, and up NZ$673 million, or about 0.40% month-on-month. Double digit growth rates were recorded between 2003 and 2008, peaking at 17.4% in April 2004.
The Reserve Bank defines a mortgage approval as a firm commitment to provide credit for the purchase of housing, which has been accepted by the borrower.
It says a commitment exists once the home loan application is approved, and a loan contract or letter of offer has been issued to the borrower. Seven banks respond to the Reserve Bank's survey, between them representing 99% of registered bank lending for housing, and about 94% of total housing lending.
Included in the data is the refinancing of other banks customers, any loan where the security changes, and any loan where the liability holder changes. Excluded is own customer refinance, business borrowing where the security is the owner's home, and when the underlying value of a loan is "topped up," with only the topped up portion included. See more detail in the Reserve Bank's description of the data series here.
This article was first published in our email for paid subscribers this morning. See here for more details and to subscribe.