National stock of unsold houses drops to a 5-year low with Auckland at a new low of 15.5 weeks of inventory versus long-term average of 31 weeks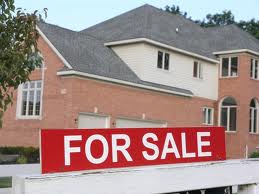 New residential property listings rose just 1.5% year-on-year in November, Realestate.co.nz says, and actually fell 1.8% on a seasonally adjusted basis with national stock of unsold houses at a five year low and Auckland at just half its long-term average.
Realestate.co.nz says its New Zealand Property Report for November shows inventory levels across the country remain low with the housing market still a sellers market across 15 of New Zealand's 19 regions.
Although the Real Estate Institute of New Zealand's residential market statistics showed a 33% rise in sales in October, year-on-year, to 6,640, new listings rose just 1.5% year-on-year in November.
"This is why the inventory supply of the property on the market (as measured by rate of sale) has fallen 29% in the past year," says Realestate.co.nz.
New listings coming onto the market in November totaled 13,571, up from 12,688 in October. However, the November 1.5% increase compared with 7% growth in October.
Meanwhile, Realestate.co.nz notes Auckland inventory is now down to just half its long-term average.
"Overall stocks of unsold homes fell to a 5 year low of 28.7 weeks of inventory (long term average = 39 weeks). Auckland was again the most affected by low inventory levels, with stocks of unsold homes falling to a new low of 15.5 weeks of inventory, well below the long-term average of 31 weeks."
The 28.7 weeks of sales is a five year low despite the national level of unsold houses on the market at the end of November of 45,228 being up from October's 43,410.
According to ASB economist Jane Turner, one encouraging development was a 3.7% seasonally-adjusted increase in new Auckland listings.
"While the lift is small and will do little to alleviate the degree of tightness in the market, the increase does indicate the trend in Auckland new listings is lifting - albeit gradually," Turner said.
"The strong housing market and lift in house prices may encourage further increases in listings – particularly from any property investors looking to sell while the market is strong. However, the low level of new housing construction is one factor contributing to the lack of new supply," added Turner.
She said ASB's economists still expect the Reserve Bank to keep the Official Cash Rate unchanged at 2.5% until September next year.
Realestate.co.nz says the seasonally adjusted truncated mean asking price for listings rose 0.2% in November to NZ$446,277. In the main centres of Auckland, Wellington, and Christchurch asking prices fell. Auckland fell 2.5% to NZ$596,759, Wellington fell 4.2% to NZ$431,259 and Canterbury fell 2% to NZ$405,913.