ANZ targets home buyers with seminar series and new accounts for first time buyers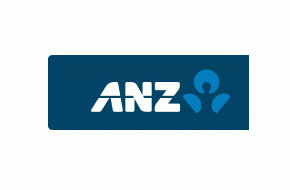 ANZ has launched two new initiatives aimed at attracting home buyers ranging from first-timers to those seeking to get involved in property investment.
The bank will be holding a series of free public seminars on a range of housing-related topics, initially in the Auckland area, starting from late February.
It is planned to conduct similar seminars in other parts of the country later in the year.
Additionally, the bank has launched a specific new product - ANZ First Home - targeting depositors saving for their first house. People registering for the package before March 31 could be up for a $10,000 prize to "kick-start" their deposit.
The seminars, titled the ANZ Property Unlocked Speaker Series brings together industry experts to help buyers through the steps to home ownership, the ANZ said.
The six different seminars will cover:  How to buy a first home, how to buy at auction, maximising the value of existing property, buying property for people who are new to New Zealand, and how to become a property investor.
ANZ retail managing director Kerri Thompson said the seminar series "arms people with the knowledge they need to avoid the pitfalls and to be in control of one of the biggest purchases of their lives".
"The series will also benefit those who are investing in property or renovating property. We've sourced industry experts to share their experience and knowledge with buyers,
renovators and investors," she said. Industry experts include representatives from: Bayleys Real Estate, Withers Tsang and Co Chartered Accountants, Wadsworth Ray Lawyers, the Auckland Property Investors Association and  Jennian Homes.
Mrs Thompson said the ANZ First Home package combined all ANZ's products, services and resources that first-home buyers needed.
"For most home buyers, the first step – saving the deposit – is the biggest challenge of all. Staying focused on a major savings goal isn't easy, especially when it can take
months or years," Mrs Thompson said.
"We wanted to make it easy for home buyers and help keep them on track – from deciding what their target deposit is, to tracking their savings against this target, to providing them information that they need at the time they need it."
She said customers could  view their progress on the ANZ First Home website, which displays a virtual house that starts from the foundations and comes together as a buyer's savings grow. At certain milestones, customers will receive emails marking their progress and providing tips and tricks relevant to that stage.