Housing Minister Nick Smith announces plan to spend NZ$377 mln on 3000 extra bedrooms and 500 new state houses mainly in Auckland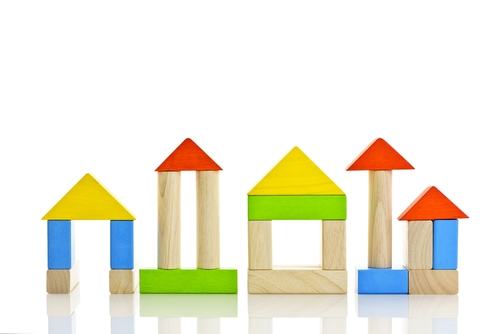 The Government's announced plans to pump NZ$377 million into new state houses and extending existing Housing NZ homes mainly in Auckland.
The project will involve use of pre-fabricated structures on existing Housing New Zealand properties.
Under two initiatives unveiled by Housing Minister Nick Smith today, it is planned to add 3000 bedrooms to 2000 properties over the next two years, while over the same period 500 two-bedroom state houses will be built. All the new houses will be on large Housing New Zealand properties in Auckland, while three-quarters of the new bedrooms are planned for Auckland properties.
The projects are part of the Auckland Housing Accord announced by the Government and Auckland Council last week. The 500 new homes will be part of the targeted 39,000 new homes for Auckland over the next three years.
Housing NZ currently owns around 16,000 houses in the Auckland area.
Smith said the first initiative is called Project 324&5 and is designed to convert three bedroom houses into four and five bedroom homes. He said that Housing NZ had designed and trialled modular units that were suitable to most locations and could be be attached to existing structures.
"Project 324&5 recognises that Housing New Zealand, and particularly Auckland, have an oversupply of three bedroom homes and a real shortage of larger ones," he said.
"Adding an extra one or two bedrooms to these properties will better meet tenants' needs in relation to size, location and amenity. It will also result in less overcrowding and better health and education outcomes."
The properties targeted for modification would be houses that are up to 40 years old and on medium to large sections able to accommodate extensions and still have enough land to provide a decent outdoor area for tenants and their families.
Along with adding an extra bedroom the houses would also be modernised and upgraded, including work on landscaping and fencing.
"I'm confident the modifications can be done quickly, efficiently and with minimal disruption to tenants," Smith said
Smith said the building of the 500 new homes would be called the Simply Smart Homes initiative.
"There is strong demand from Housing New Zealand tenants for more two bedroom homes in Auckland. This is a result of a shortage of supply and increasing demand for two bedroom properties, particularly for single people with caregivers, couples with children, and solo parents.
"The Simply Smart Homes infill project will see pre-fabricated modular homes, to minimise disruption to existing tenants, assembled on the sections of large Housing New Zealand properties in Waitakere, North Shore and Manukau."
Project 324&5 is expected to cost up to $260 million and Simply Smart Homes initiative $117 million from Housing New Zealand's Asset Management Strategy. The work will be completed by the 2015/16 year.
"These new initiatives are part of the Government's Accord with the Auckland Council to increase the supply and affordability of housing," Smith said.
"The issue of better utilisation of existing Housing New Zealand properties came up early in joint discussions. Mayor Len Brown and I both recognise that more housing is needed inside Auckland's current urban boundaries as well as outside to accommodate population growth. The 500 new infill houses will contribute towards the target 39,000 houses over three years announced in the Auckland Housing Accord.
"These projects are also consistent with Housing New Zealand's direction of reconfiguring its housing to be of the right size and in the right location to match tenants' needs. It also meets the Government's focus on ensuring state housing is targeted to people with the highest housing needs."