Government and Auckland Council agree plan for fast-tracking of housing developments, with 9000 new homes promised in the first year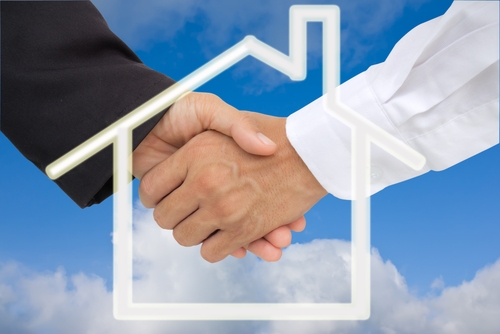 The Government and Auckland Council are promising thousands of new homes for Auckland after signing an "accord"  to fast-track developments.
The move, announced today resolves an impasse between the central Government and its biggest local authority over the future direction of housing in Auckland.
Under the deal, legislation will be introduced to Parliament as part of next week's Budget.
Auckland Mayor Len Brown said the streamlined consenting process that has been agreed to, "will apply both within and outside Auckland's current urban limit and be subject to the rules of our new Unitary Plan once it is formally notified later this year".
Through the creation of "Special Housing Areas", a three-year plan will be developed that will see 9000 houses built in the first year following notification of the unitary plan, 13,000 in year two and 17,000 in year three.
That's a total of 39,000 new houses in the next three years from this September on. If achieved, these levels will be much higher than Auckland has ever managed before. It twice reached 12,000 annual consent figures during the housing boom in the early 2000s but has since slumped to around 4000 a year. Over the last three years Auckland's consents for new house starts totalled just 11,957.
Housing Minister Nick Smith said the "accord" reached with the council would streamline the planning and consenting process and get Government and council working more closely together on housing development.
The new accord will be managed by a steering committee consisting of Smith, associate minister Paula Bennett, Mayor Brown and deputy Penny Hulse. Additionally there will be an "officials working group" to oversee the management of the accord.
'Balanced and pragmatic'
"This balanced and pragmatic agreement addresses the economic risks to New Zealand's economy of an over-heated and supply-constrained Auckland housing market. It is good news for Auckland families wanting access to more affordable houses to buy and rent," Smith said.
In the so-called "special housing areas" to be created by the Auckland Council with approval of Government it will be possible to override restrictions on housing put in place by Auckland's eight predecessor Councils, like the Metropolitan Urban Limit.
Qualifying developments in these Special Housing Areas will be able to be streamlined, providing they are consistent with Auckland's Unitary Plan, once it is notified, expected in September this year.
Six-month approvals
New greenfield developments of more than 50 dwellings will be able to be approved in six months as compared with the current average of three years and brownfield developments in three months as compared with the current average of one year.
The streamlined process will not be available for high rise developments. Those would need to be considered under existing rules until the Unitary Plan has been finalised in 2016.
"This is a three year agreement to address these housing supply issues in the interim until Auckland Council's Unitary Plan becomes fully operative and the Government's Resource Management Act reforms for planning processes take effect," Smith said.
"The Government respects in this accord that it is for Auckland to decide where and how it wishes to grow. The Government is giving new powers for council to get some pace around new housing development and is agreeing on aspirational targets to ensure Auckland's housing supply and affordability issues are addressed."
'A huge boost'
Smith concedes the planned housing numbers are a "huge boost" on the average numbers consented in Auckland recently and the 7400 a year over the past 20 years.
"The accord is a sensible solution to the problem of ensuring a robust process for submissions and hearings on Auckland's 30 year Unitary Plan, while ensuring progress is made now on Auckland's housing supply and affordability issues. It is about getting on and building the least contentious 39,000 houses of the 400,000 identified in the draft Unitary Plan.
"This agreement will also enable the Government and council to make progress on other housing issues. There is a commitment to an inquiry into building material and construction costs, a better co-ordination on delivering core infrastructure to support new housing and a feasibility study on the development of New Zealand's first online building consent process in Auckland. There are also significant developments at Tāmaki, Hobsonville, Papakura and Weymouth and across Housing New Zealand's Auckland housing stock to improve the quality and quantity of Auckland homes."
Intense discussions
Smith said the "accord" was the product of six weeks of intense discussions with Auckland Mayor Brown, his deputy Penny Hulse, and many council and government officials. The Auckland Housing Accord is subject to agreement by the Auckland Council and legislation being passed by Parliament. The Accord and legislation will expire when the new Auckland Unitary Plan becomes fully operative, expected in 2016.
After several years of under-building Auckland is now widely perceived to be very short of available housing. The current shortage  is seen as about 30,000, while it is reckoned that about 12,000 to 13,000 a year now need to be built to meet demand.
The shortage in Auckland is putting upward pressure on house prices,  and this has been reaffirmed by latest QV figures for April. to meet demand. Recently RBNZ deputy governor Grant Spencer issued a warning about rising house prices and the potential impact on inflation, with particular reference to Auckland.
Taking heat out
This week the RBNZ announced that it was getting the big four banks to hold more capital against so-called high loan to valuation ratio loans, in an effort to maintain banking stability and to take some heat out of the housing market.
However, such initiatives don't really tackle the problem - which is the lack of housing supply in Auckland.
The Government and the Auckland Council have, to say the least, not appeared to be on the same page.
Earlier in the year Housing Minister Smith lobbed a few grenades in the way of the Auckland Council, saying it should "smash" the metropolitan limit, while also releasing a report that said the council had only about 2000 sections ready to build on and not the 15,000 previously claimed.
The council for its part in releasing its draft unitary plan said Aucklanders want planned and progressive development, not a smashing of the city's metropolitan urban limit as sought by the central government, to meet the SuperCity's housing and population growth demands.