REINZ says median house price hit NZ$400,000 for the first time ever in March; Most houses sold in a month since May 2007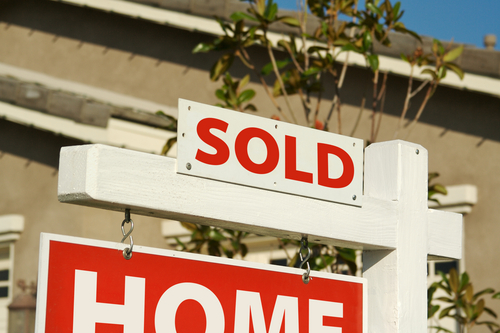 By David Hargreaves
The national median house price has topped the NZ$400,000 level for the first time ever in what was a stellar March for house sales, dominated again by the white hot Auckland market.
The Real Estate Institute said the  number of houses sold, 8128, was the highest level for a month since May 2007, with the number of sales up 23% on February 2013. On a seasonally-adjusted basis, the March figures were 3.6% higher than those in February. Compared with March 2012, the sales numbers were up 11%.
The national median price rose 8.1% compared with March 2012 and was up NZ$18,000 in March 2013 compared with February 2013..
In Auckland, the centre of most of the heat, the median price shot up a further NZ$27,000 in the past month to hit a new record of NZ$562,000. The median price in Auckland is now some 13.5% higher than it was a year ago. The median price in Canterbury increased 12.2% in the past year to a new record high of NZ$359,000. Prices increased almost 20% in Mid Canterbury and by a more modest 8.4% in Christchurch.
There were 3359 houses sold in Auckland during March, which was up 40% on the February figures and nearly 18% on the figures reported in March last year.
Prices increased the most in North Shore City (+16.7%) and Auckland City (+17.4%).  Auckland's days to sell improved by four days compared with February, moving from 33 days in February to 29 days in March. The number of days to sell improved by two days compared with March 2012.
REINZ chief executive, Helen O'Sullivan said the Auckland market continued to lead the rest of New Zealand in terms of price increases and sales volume, with strong price and volume growth in most areas, albeit with relative softness in the southern and outer parts of Auckland.
But she said price levels in Auckland and Canterbury were having a disproportionate impact on the national picture and potentially skewing perceptions of the overall market.
"Analysis by REINZ shows that 90% of the increase in the median price between March 2012 and March 2013 of $30,000 came from just two regions, Auckland and Canterbury/Westland. Together these two regions represent 52% of national house sales, indicating that the remaining 10% of the increase came from the remaining 10 regions which cover 84% of New Zealand geographically.
"There's a real danger that the Auckland housing market is mistaken for the New Zealand housing market, and that regulatory decisions will be made on the assumption that conditions in Auckland and Canterbury are replicated across the rest of the country."
As recently as Monday, the Reserve Bank's deputy governor Grant Spencer broadly hinted that the RBNZ might look at raising interest rates earlier if the housing market continued to rise sharply. He referred to the Auckland market as having a supply shortage that was "complex and uncertain".
And last month Prime Minister John Key warned that rising Auckland house prices could force up interest rates for all New Zealanders.
On Tuesday this week international credit rating agency Fitch Ratings warned of the possible adverse effects of an asset bubble in this country. The warning by Fitch followed on from a similar warning in February by fellow ratings firm Standard & Poor's.
Interest.co.nz scrutiny of past REINZ figures suggests that the national median price is now 13.6% higher than the levels reached during the last housing boom in 2007. Howevever, Auckland prices are an eye-watering 24% ahead of their peaks reached at that time - demonstrating just how Auckland-centric the current price boom is.
O'Sullivan said the supply shortages in Auckland and also Christchurch continued to be the main factor in those two markets, resulting in double digit price increases and new record prices, while the number of days to sell reached near record lows.
"Across the rest of the country while activity is picking up, price gains are far more modest. To illustrate this, five regions, representing 24% of sales in March recorded annual price increases of less than 1.0%."
The REINZ Stratified Housing Price Index, which adjusts for some of the variations in mix that can impact on the median price, is 8.6% higher than March 2012 and increased 2.4% compared with February. The index is calculated using a technique known as stratification, which provides an averaging of sales prices for common groups of houses. REINZ says this approach is considered a more robust analysis of actual house price trends and was developed in conjunction with the Reserve Bank.
The Auckland Stratified Housing Price Index is up 16.1% compared to March 2012, while the Christchurch Stratified Housing price Index is up 7.2%. By contrast, Wellington's Stratified Housing Price Index is unchanged from February 2013, and up just 3% from March 2012.
REINZ Regional Director Tony McPherson commented on the Canterbury figures that "the shortage of listing continues to be a problem in Christchurch with little sign that it will ease in the coming months. There is strong demand from first home buyers and investors at the lower end of the market, with towns like Rolleston and Rangiora continuing to see steady activity".