Credit rating agency Fitch warns challenges are increasing for NZ's big banks with strong asset growth and fierce price competition potentially leading to asset bubbles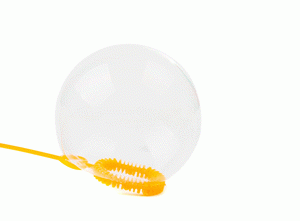 Fitch Ratings says New Zealand's high household debt and a low national savings rate could pose a risk to the financial system if asset prices decline or if the unemployment rate increases.
The credit rating agency says challenges are increasing for New Zealand's major banks - ANZ, ASB, BNZ and Westpac - with strong asset growth and fierce price competition potentially leading to asset bubbles.
"This in turn may impact bank financial strength and place negative pressure on Viability Ratings (VR)," Fitch says.
It also says potential asset quality pressure could contribute to weaker future earnings, and ultimately impact capitalisation.
"In addition, New Zealand's property market has seen strong house price inflation and credit growth - particularly in higher loan/value (LVR) mortgages - in the past 12 months, while leverage remains high in some segments of the agriculture sector which could leave bank asset quality susceptible to weather-related events such as drought."
Nonetheless Fitch says the banks' current strong capitalisation and impairment reserves, and healthy operating profitability provide a buffer for a moderate house price correction. It says "significant deterioration" in these measures is only likely after a material housing or economic downturn.
Household debt-GDP & savings-GDP 'weak'
Fitch says although New Zealand's household debt/Gross Domestic Product ratio and savings rate/GDP ratio have improved since 2007, at 143% and -0.1%, respectively, they're still weak compared with other developed countries. It also notes that around 30% of new lending is being done at loan to valuation ratios (LVRs) in excess of 80%, which could pressure asset quality if house prices fall significantly and unemployment (currently 6.9%) rises.
The latest Real Estate Institute of New Zealand figures show the national median house price rose 7.6% to NZ$382,000 in the year to February, the Auckland median price rose 14.3% to NZ$535,000, and the Stratified Housing Price Index reaches new record high of 3,544.9. The latest Reserve Bank sector credit data shows agricultural sector debt reaching NZ$50 billion for the first time, and housing loan growth of NZ$700 million to NZ$179.38 billion in February, up 4.3% year-on-year, was the highest rate of increase since December 2008.
Fitch also highlights the funding profiles of the major New Zealand banks.
"Funding profiles remain weaker than international peers, with the system still reliant on offshore wholesale markets. Loan/deposit ratios are in excess of 130%," says Fitch.
Fitch notes that in an attempt to address some of these issues, the Reserve Bank of New Zealand is consulting on measures to strengthen its macro-prudential regulation.
"Any additional regulation which limits the creation of asset bubbles, and ensures strong banking balance sheets will be viewed positively by Fitch."
Optimism on macro-prudential tool impact; Sees higher loan impairment charges
The credit rating agency suggests the proposed macro-prudential tools, including potential caps on high LVR mortgage lending, should strengthen the banking system's capital and funding positions, if implemented. The big four banks currently have up to 26% of their home loans at LVRs above 80%.
Meanwhile, Fitch expects the New Zealand banking system to remain one of the more profitable in the developed world, with its strong - although declining - net interest margins and efficient cost management. Reserve Bank data shows registered banks had a combined net interest margin of 2.28% as of September last year, up from 2.27% in June but down from 2.29% in March.
"Fitch expects the major banks to announce margin compression and higher loan impairment charges for collective provisioning given the rapid and competitive loan growth since mid-2012. Loan impairment charges could rise significantly over the next three years if asset quality were to deteriorate as a result of the strong loan growth. A sound economic environment and softer house price inflation, however, could limit specific loan impairment charges,' says Fitch.
Fitch currently has 'AA-' ratings with a stable outlook on all of ANZ, ASB, BNZ and Westpac. These are their long-term foreign currency ratings. Fitch has 'a' viability ratings on all four banks. Combined the four hold 85% of New Zealand's mortgage assets. See credit ratings explained here.
(Update adds additional detail).