Reserve Bank fires warning shot across bows of rising housing market; says flat interest rate projections may be 'revisited'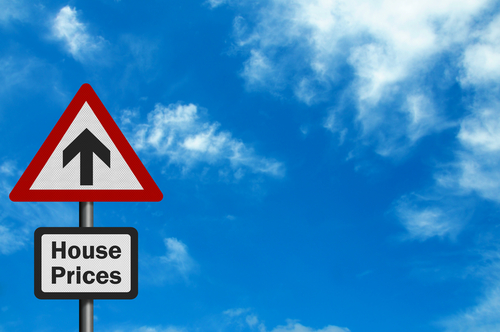 By David Hargreaves
The Reserve Bank has broadly hinted that it might look at raising interest rates earlier if the housing market continues to rise sharply.
In a to speech to the Employers and Manufacturers Association in Auckland RBNZ deputy governor Grant Spencer delivered the central bank's strongest warning so far on the quickly rising housing market. Avoiding another costly housing boom was critical for economic and financial stability he said.
If the rising house prices and current credit expansion began to fuel excessive consumption spending and inflationary pressures, a "monetary policy response" would become more likely.
"The Reserve Bank's flat interest rate outlook in our recent Monetary Policy Statement [MPS] would need to be revisited."
In that March MPS the RBNZ said there would be no change on official interest rates this year. Based on this, most economists have been picking the first increase in interest rates to occur at the end of the first quarter of next year. However, today's comments are likely to have economists reviewing the timing of the first moves back possibly before the end of this year.
Spencer said the need to avoid a housing boom was particularly the case at a time when the economy faced headwinds from an overvalued exchange rate, drought and a substantial programme of fiscal consolidation.
He also warned about the potential impact of a sharp fall in house prices on the country's banks. Others have issued similar warnings, including international credit ratings agency Standard & Poor's.
"The trend in the banking system since the [global financial crisis - GFC] has also been one of deleveraging and general risk reduction. Problem loans are reduced and stronger capital and liquidity buffers are in place. This trend has been a key theme of our Financial Stability Reports in recent years.
"But if households become more stretched financially, then the banks' balance sheets will also become more risky. That is the prospect we now face as a result of debt levels rising faster than incomes and the increased proportion of high LVR lending that has been evident since early 2012."
He said the bank's projections in the March MPS suggested that household spending would generally pick up in line with stronger incomes.
"We assume that the boost to spending arising from perceived increases in housing wealth will not be pronounced and that housing market activity does not encourage a rise in speculative investment that could extend house price pressures to the rest of the country. So while new home owners will continue to take on new debt, we assume that existing home owners will continue to conserve or increase the equity in their properties, rather than seeking to 'gear up' existing housing assets.
"There is a risk of course that our assumptions turn out to be wrong: that the housing market continues to gather momentum and that households return to their pre-GFC ways of borrowing and spending in excess of incomes.
"The recent fourth quarter GDP numbers, which showed expenditure GDP growth of 1.4% and private consumption growth of 1.6% over the quarter, remind us that this alternative outlook for household behaviour is a real risk."
Pressures
Spencer said current housing market pressures were centred in Christchurch and Auckland where significant supply shortages were apparent, for quite different reasons. In Christchurch the imbalance was being addressed through a major four to six year rebuilding programme, funded largely by Government and the insurance sector.
In Auckland the housing imbalance was more complex and uncertain. Figures out last week showed the Auckland market is roaring ahead.
"There are clearly supply constraints and high costs of development that need to be worked on over the medium to long-term," Spencer said.
"However, there are also escalating demand pressures in the Auckland market, particularly arising from low interest rates and an easier supply of credit. It is important that these pressures moderate in order to avoid a destabilising overshooting of house prices while additional supply is gradually brought on stream."
Spencer said the housing market was important to New Zealanders, from an economic, financial and emotional perspective. It was also highly relevant for the Reserve Bank's monetary and financial stability policies.
High debt
On average, the gearing of New Zealand households is relatively low, but a growing number of households have high levels of debt with interest payments consuming a large portion of their income. As well as leaving households vulnerable, this could also put pressure on banks' balance sheets.
Easy credit conditions and rising house prices have prompted more people to buy homes, and with construction still at a slow pace, this has contributed to excess demand and added house price pressures, Mr Spencer said.
"We are left with concerns that the current escalation of house prices is increasing risk in the New Zealand financial system by increasing both the probability and potential effect of a significant downward house price adjustment that could result from a future economic or financial shock."
Spencer said that unlike many other countries, New Zealand did not experience a major house price correction during the global financial crisis and the median house price is now 12 percent above its end - 2007 level.
"This has left us with house prices that are already high relative to international norms. For example, in a recent international study of housing affordability , median New Zealand house prices (relative to disposable incomes) were the third highest amongst comparable countries.
Downward correction
"The more that house prices continue to overshoot their long-run sustainable levels, the greater the prospect of an eventual significant downward correction.
"We have seen in those countries most affected by the GFC the significant damage that can result from sharp declines in house prices, both in terms of financial system losses and the economic stresses placed on borrowers. The impact of such an adjustment could be worsened by existing economic headwinds in the form of an overvalued exchange rate, drought affected agriculture and the government's significant fiscal consolidation.
"We are not the only ones concerned. This view of increasing housing risk in the New Zealand financial system is shared by the International Monetary Fund in their recent 'Article IV' assessment  and was voiced during the recent OECD mission to New Zealand. It is also shared by Moody's and Standard and Poor's in their most recent risk assessments of the New Zealand banking system."
Spencer said an important medium to long-term policy response was to work on alleviating the housing supply constraints, particularly in Auckland.
Freeing up land
"That means freeing up land for subdivisions and also reducing the time and cost barriers faced by developers. As recommended by the Productivity Commission, there is also a need to promote/facilitate productivity improvements in the building sector itself, in order to bring unit costs more into line with international norms. "
Spencer said  in the short-to medium-term, the RBNZ wanted to ensure that the banking system was adequately capitalised for the risks associated with mortgage lending, and also avoid demand pressures that can create a destabilising overshoot of house prices while additional supply is gradually brought on stream.
The central bank is currently finalising development of macro-prudential tools for introduction later this year. Spencer said these may help to rein in credit supply decisions by banks and moderate credit demand from households. But these tools are not as powerful as monetary policy.