New legislation will give Government power to over-rule local authorities on the development of land and housing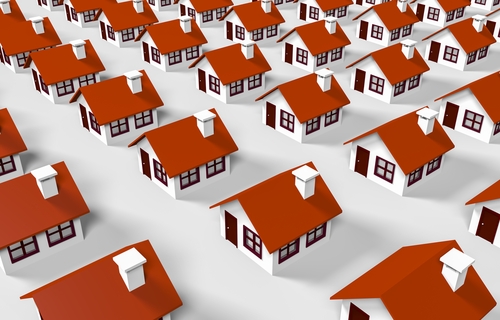 The Government's playing tough with local councils on housing, saying that the special legislation it is implementing will give it the power to over-ride councils and go ahead itself to issue consents for housing developments.
In the wake of its announcement last Friday of an accord with the Auckland council to allow for a targeted extra 39,000 houses to be built in the Auckland area, the Government said today it was extending the accord concept to other areas around the country.
The special legislation, which will enable councils and the Government to streamline new housing developments in areas where housing is least affordable, will be introduced to Parliament today.
Housing Minister Nick Smith said the Government's "first preference" was to partner with councils to improve housing affordability.
However, Smith went on to say: "If an accord cannot be reached in an area of severe housing unaffordability, the Government can intervene by establishing special housing areas and issuing consents for developments."
Auckland Mayor Len Brown said he would be seeking clarification "on a number of points" to ensure the Government's final legislation was consistent with the draft Auckland Housing Accord.
"There are clauses in the bill introduced today that appear to be inconsistent with the Auckland Housing Accord," he said.
"My expectation is that the Select Committee process will provide an opportunity to clear up these inconsistencies."
The Auckland accord has still to be agreed to by the full council.
"Before we can do this we need to be certain that the legislation is consistent with the agreements in the accord," Brown said.
Smith said housing supply constraints were causing widespread concern about financial stability, with potentially negative impacts on interest rates and the exchange rate.
The legislation will apply for three years and allows special housing areas to be designated under accords between the Government and councils. Council approvals for new housing in those areas can then be managed under a streamlined process.
The first special housing areas under the Auckland accord are  to be designated later this year.
"The developments need to be predominantly residential, in greenfields or brownfields areas adequately supported by infrastructure, limited to low-rise construction, and in areas of high housing demand," Dr Smith says.

Budget 2013 includes NZ$7.2 million over four years to help the Ministry of Business, Innovation and Employment fund the initiative.
The legislation will go through its first reading as part of Budget 2013 before being sent to a select committee for a shortened six-week timetable for urgent consideration and progress.
"This legislation is an immediate and short-term response to housing pressures in areas facing severe housing affordability problems," Smith said.
"This provides time for the Government's substantive changes to resource management reforms and the subsequent council planning processes to bear fruit and address these land and housing supply issues in the longer term."
Smith later announced the bill passed its first reading.
He said developments within the qualifying areas would be able to be approved on a streamlined basis.
"This will see consenting decisions made within six months for greenfield developments, as to the current average of three years, and three months for brownfield development, as to the current average of one year."
Smith said there would be no appeals on developments up to three storeys high and special limited appeals on those between four and six storeys. High rise developments were excluded.
"The bill requires Government to work in good faith with councils to secure housing accords, like the one announced last week with Auckland. However, if an accord cannot be reached in an area of severe housing unaffordability, the Government can intervene directly by establishing special housing areas and issuing consents for developments.
"I'm pleased several councils outside of Auckland have expressed their interest in using this legislation in their regions and I look forward to continuing this dialogue with them. "This bill is a core part of the Government's work on housing affordability. It confronts the reality that homeownership rates have been in decline for a quarter of a century, that house prices have soared unsustainably over the past decade, and that for too many families, buying or renting a home is unaffordable. "
The bill passed its first reading with the support of the Labour Party, United Future, the Māori Party, New Zealand First, Act and Brendan Horan. It has been sent to the Social Services Select Committee to report back to Parliament by 26 July 2013.
(Updated with detail from 1st reading)